Taking control of your Mental Health Journey
Embrace the waves
Welcome beautiful souls! Get ready to dive into our Coastal Escape release, featuring an exclusive collection designed to whisk you away to a serene seaside escape whether it be for a fun trip with family and friends or nurturing your mental health and self-care journey. Each piece is thoughtfully created with original watercolour artwork, capturing the tranquility of ocean waves and the warm embrace of coastal hues.

So, step into our Coastal Escape haven – a sanctuary designed to nourish your mind, body, and soul! We can't wait to share the calming magic of the seaside with you!
Shop the range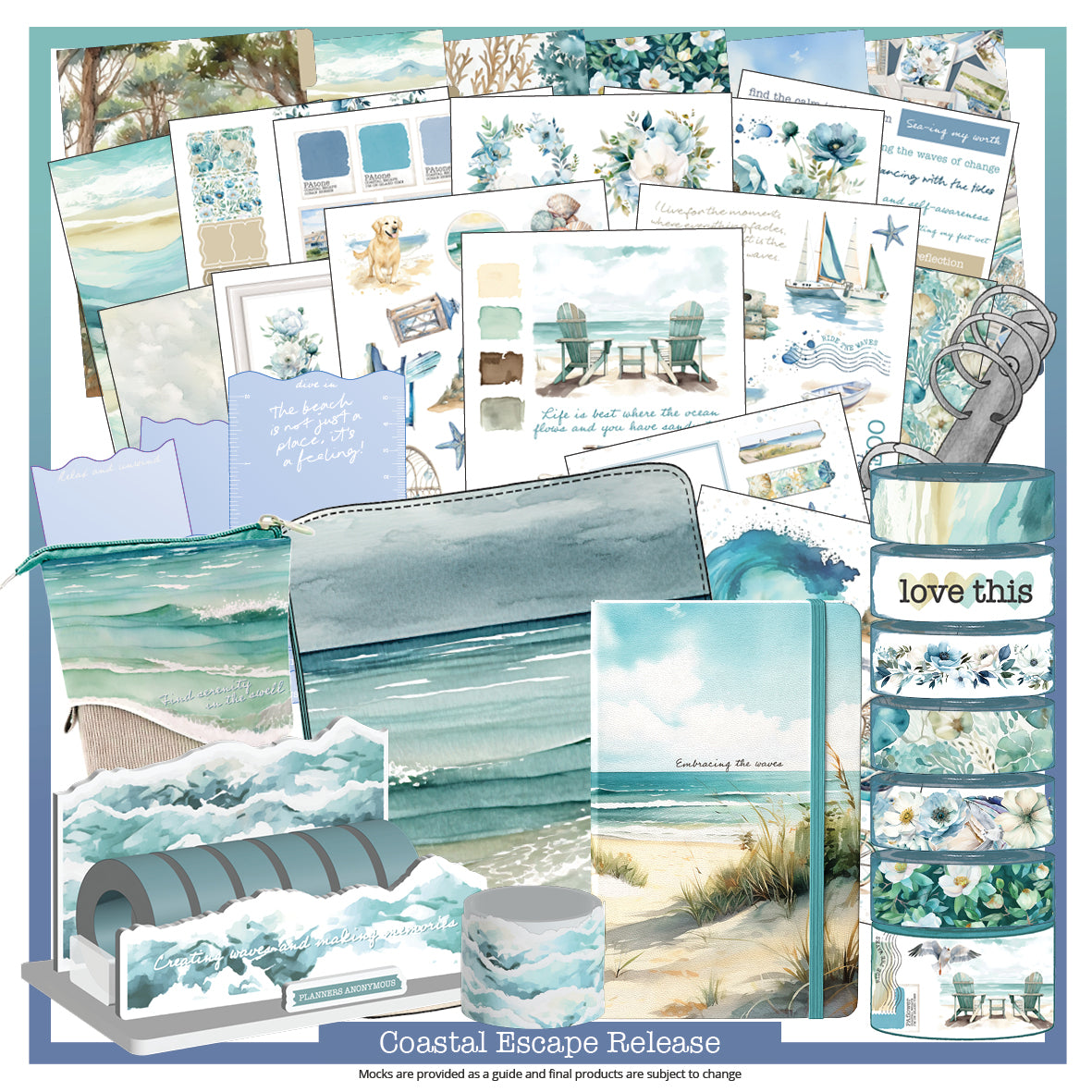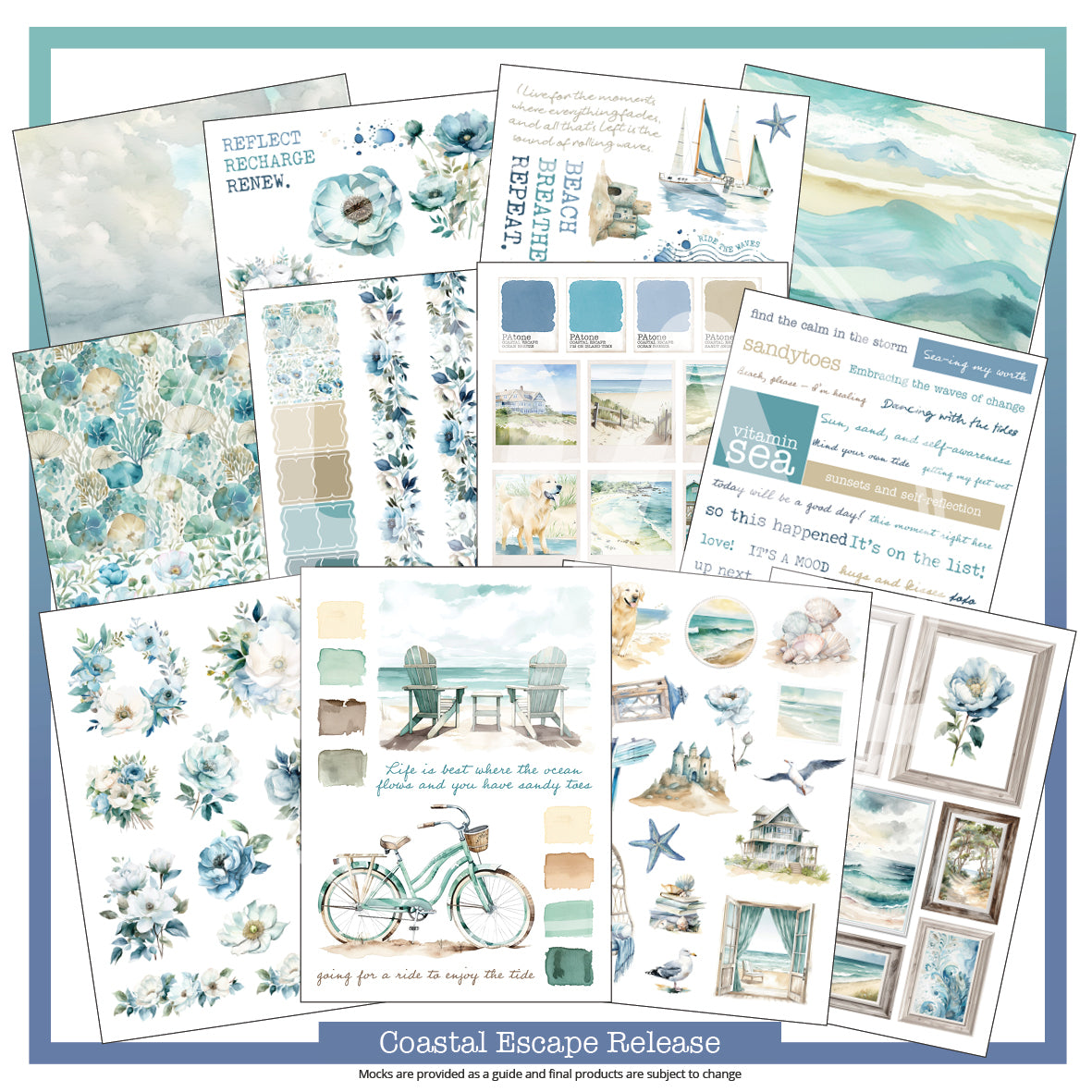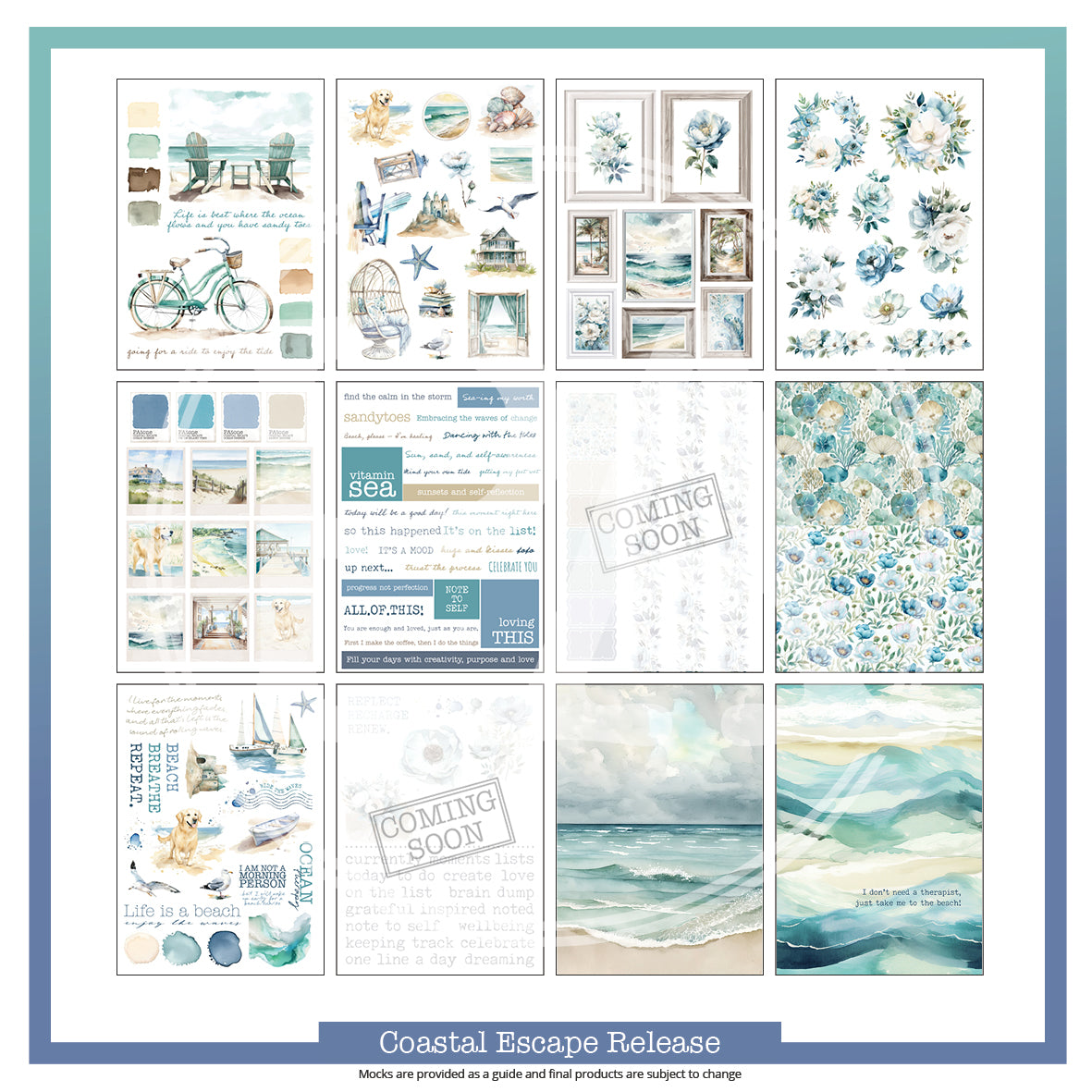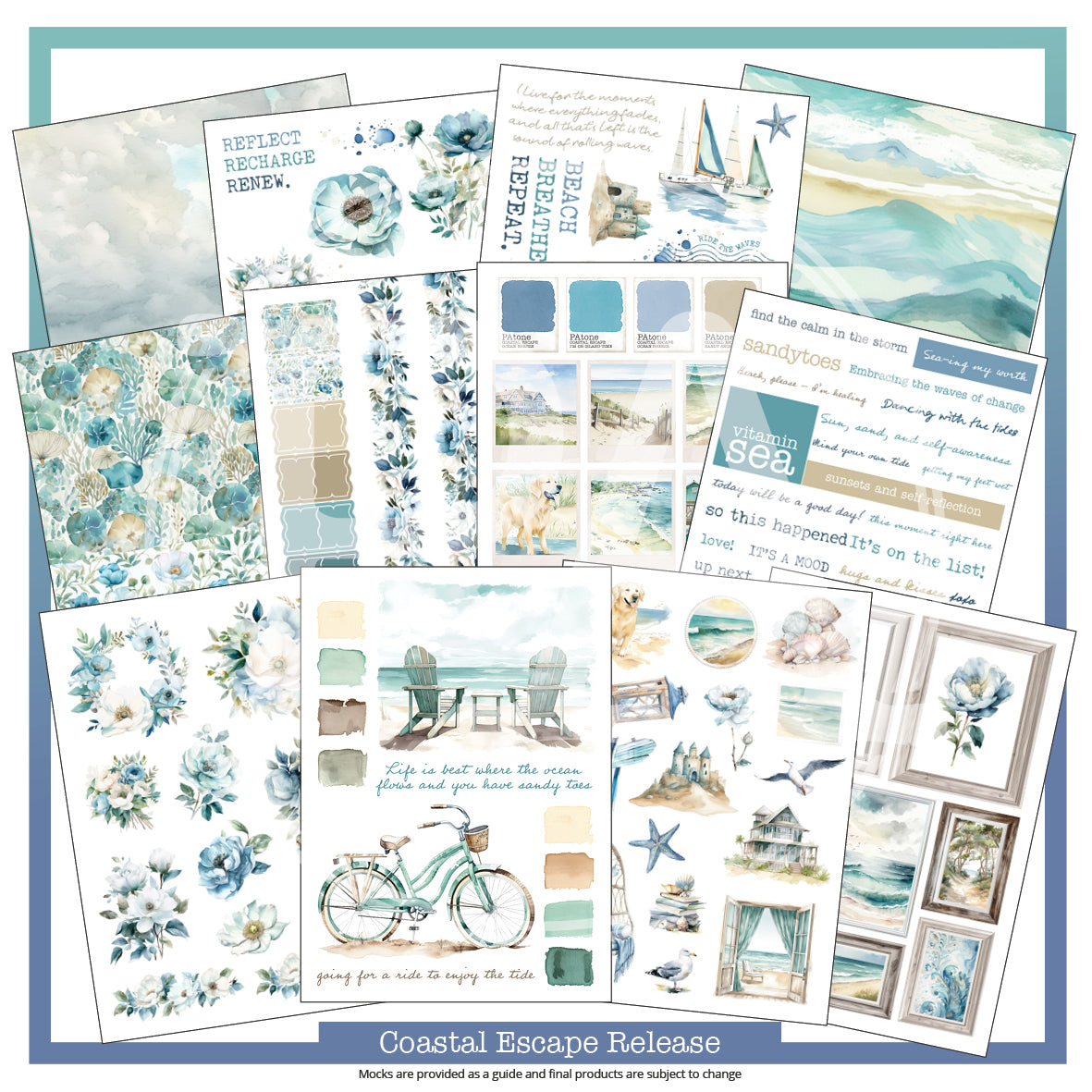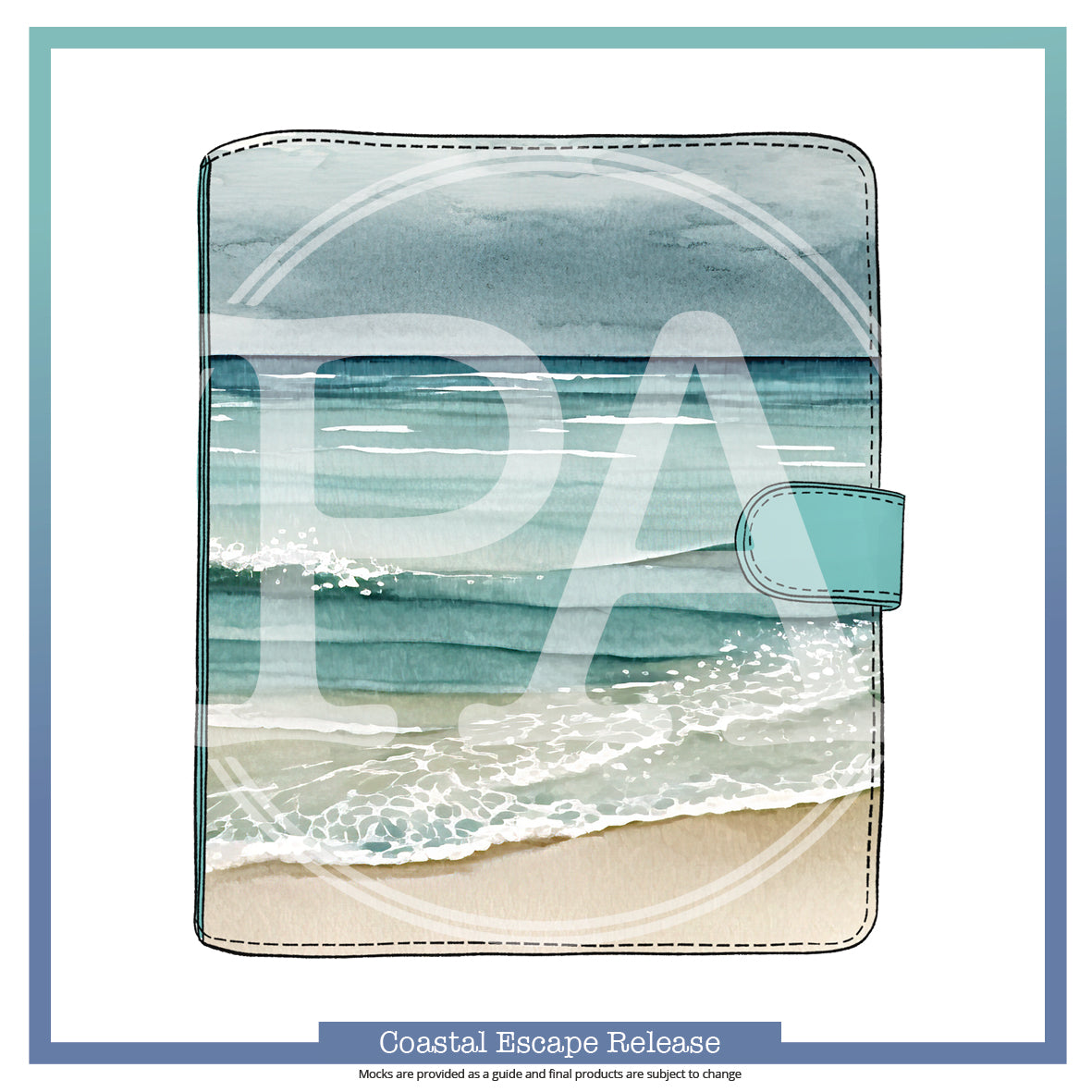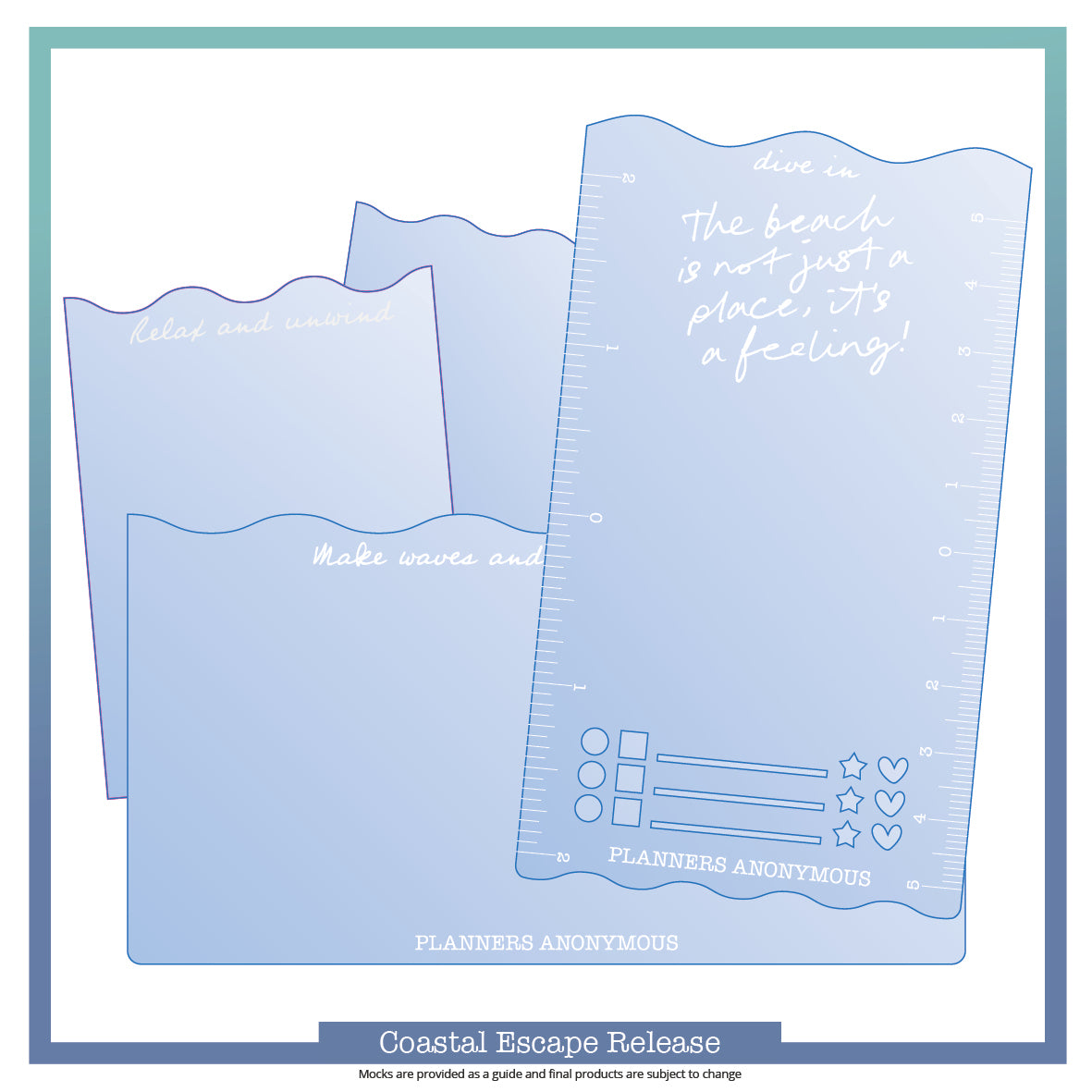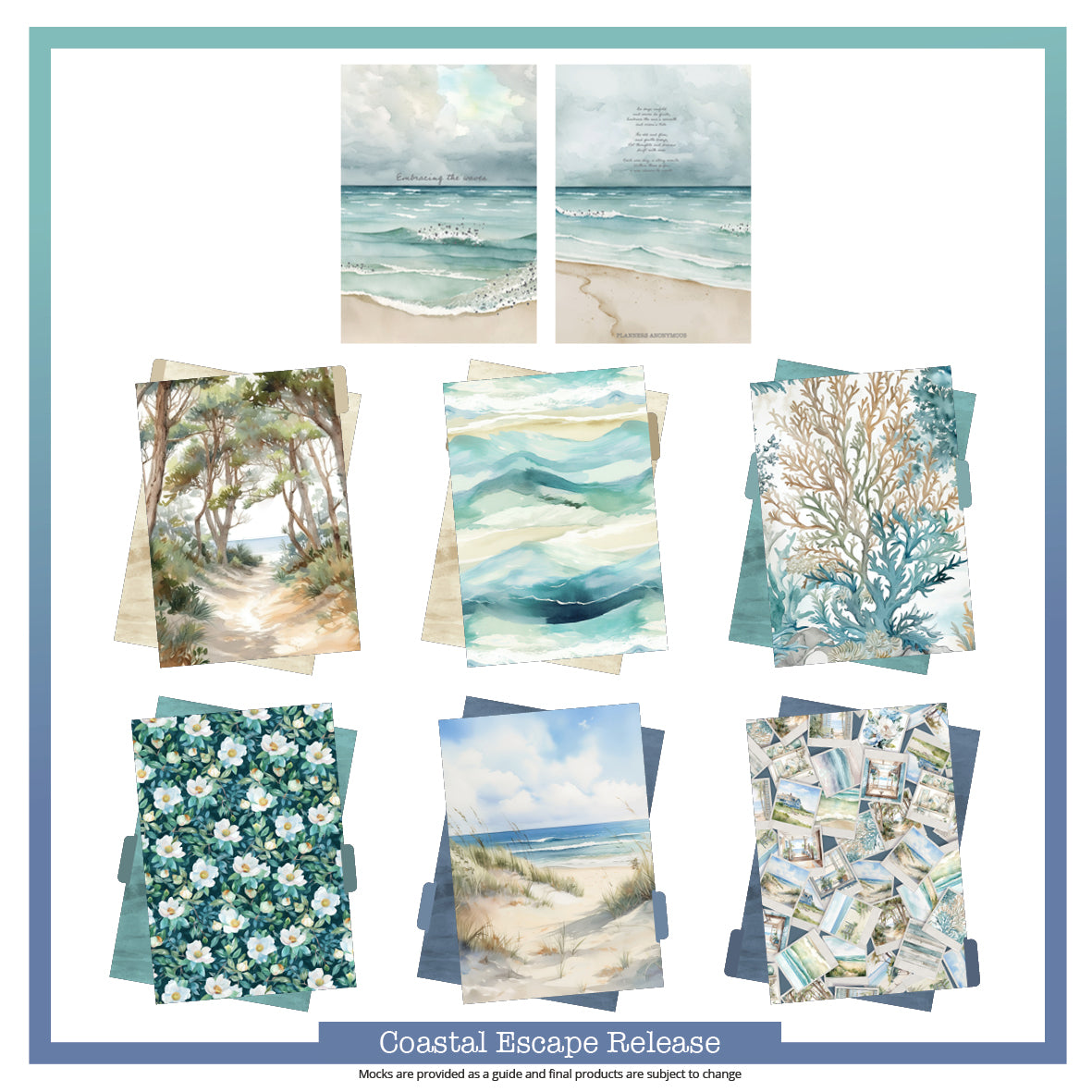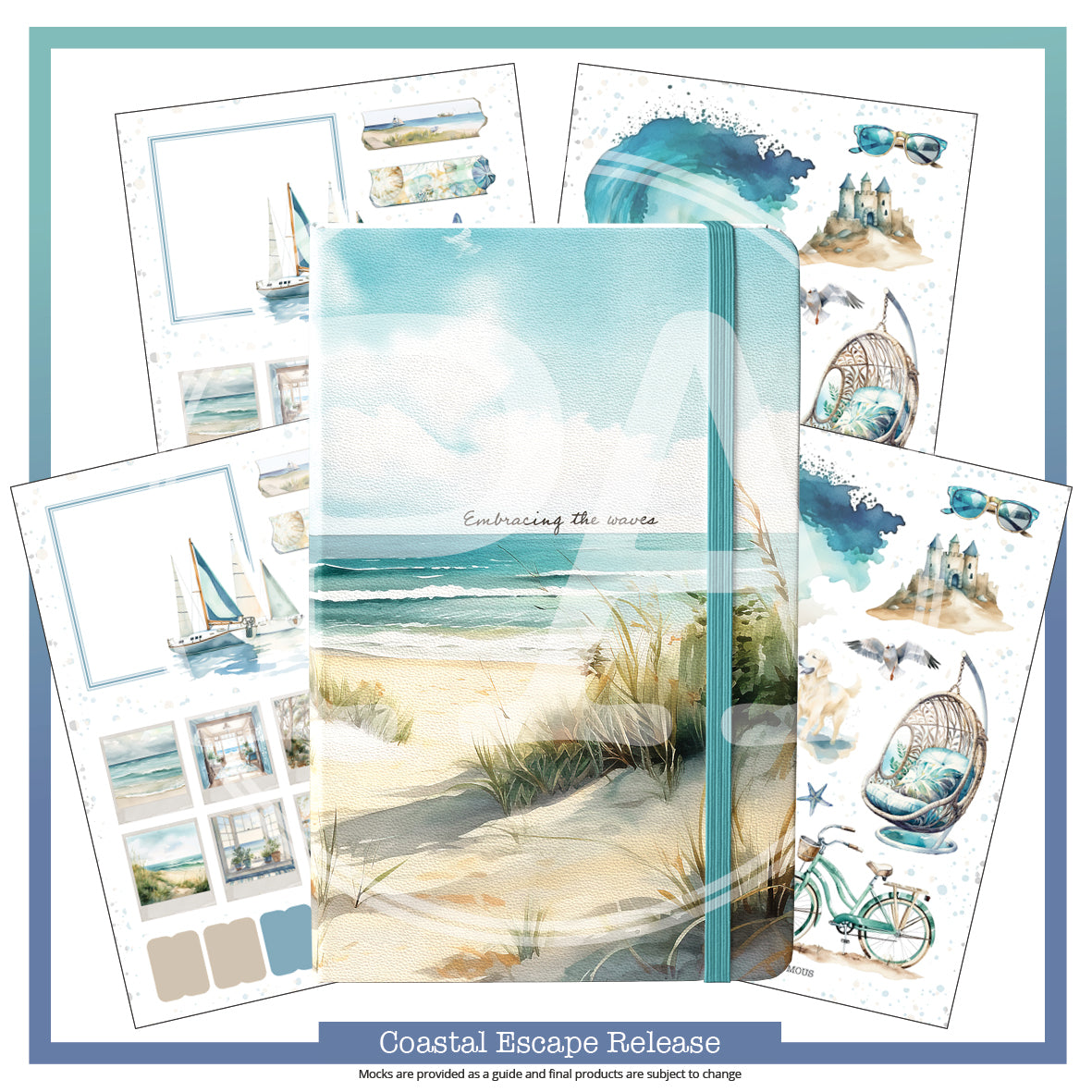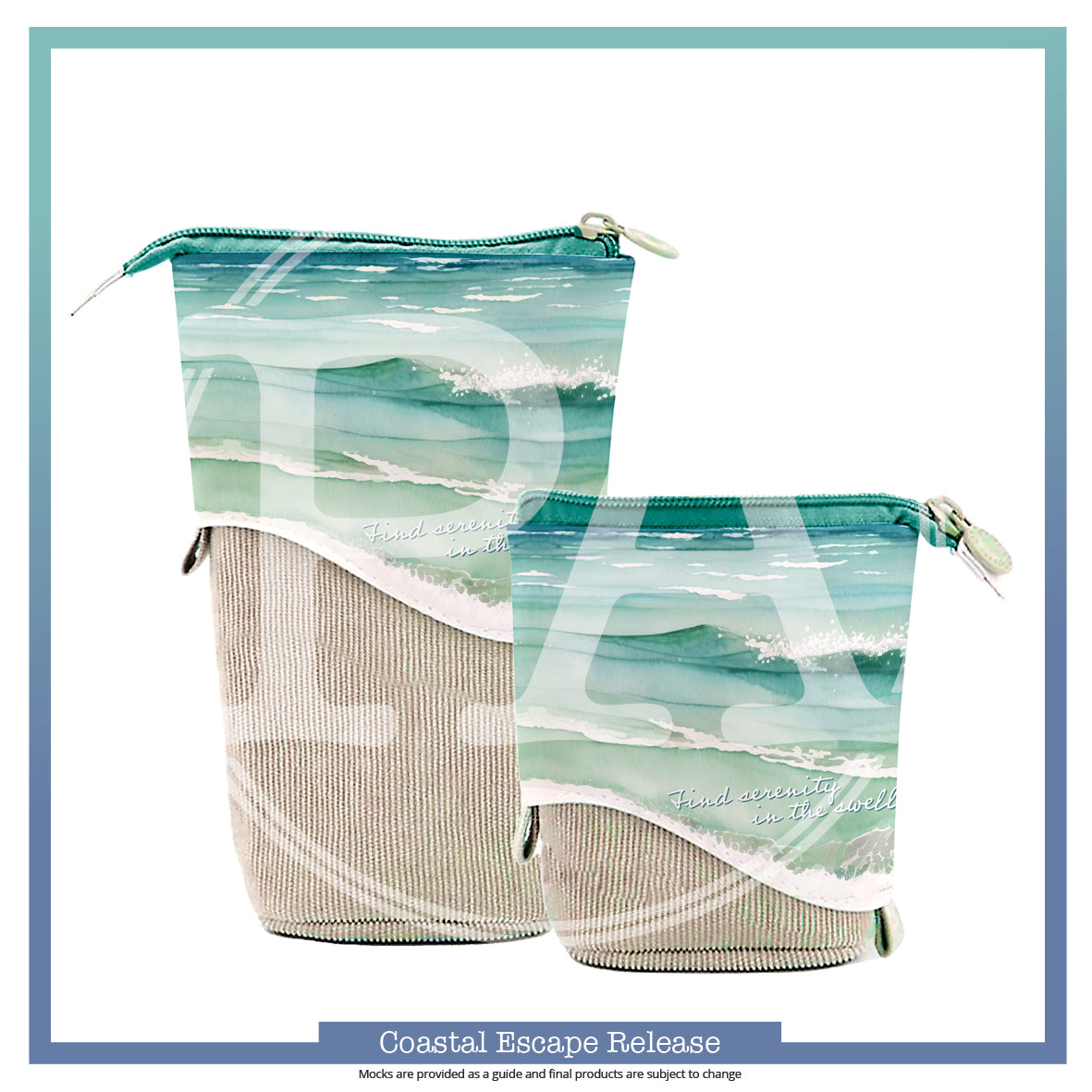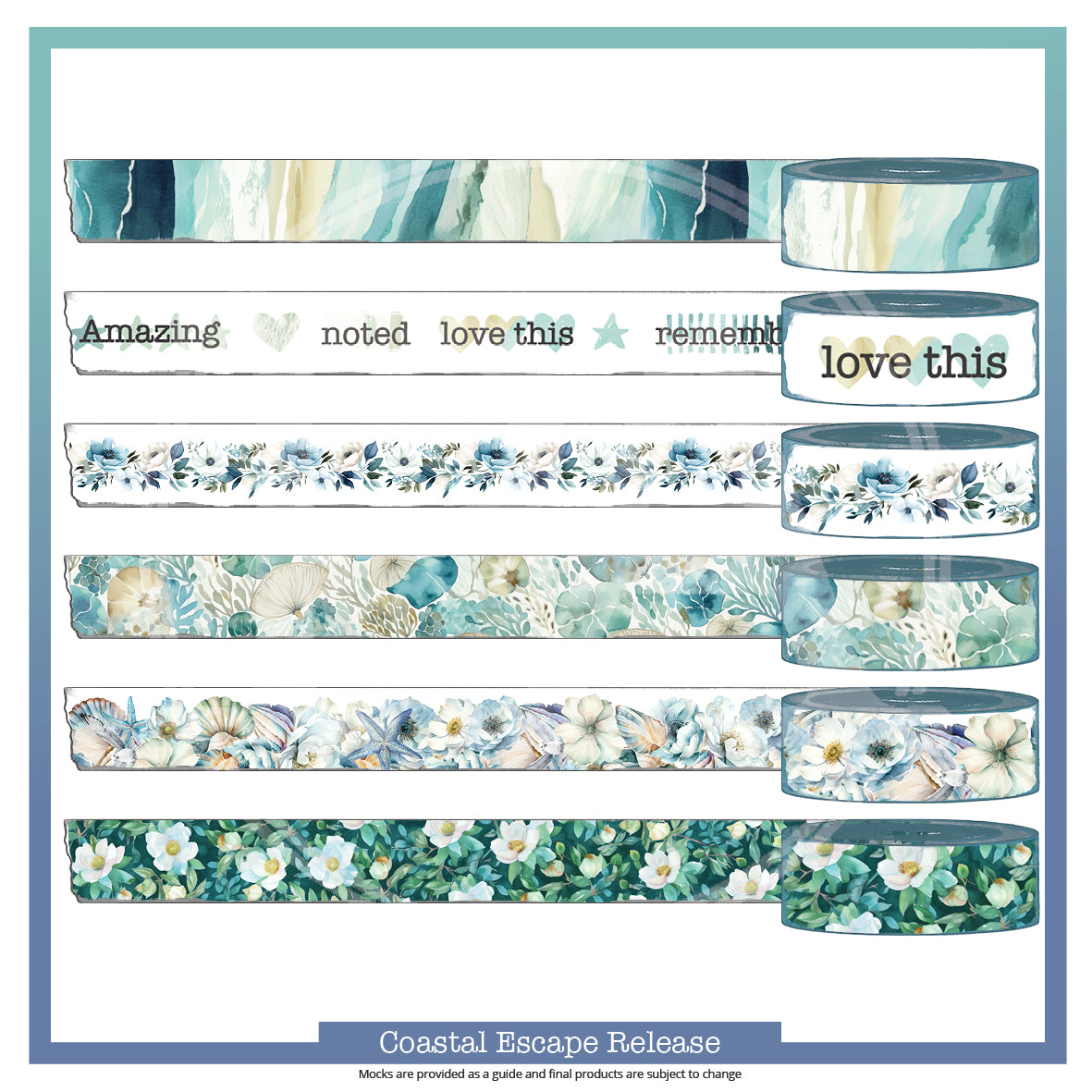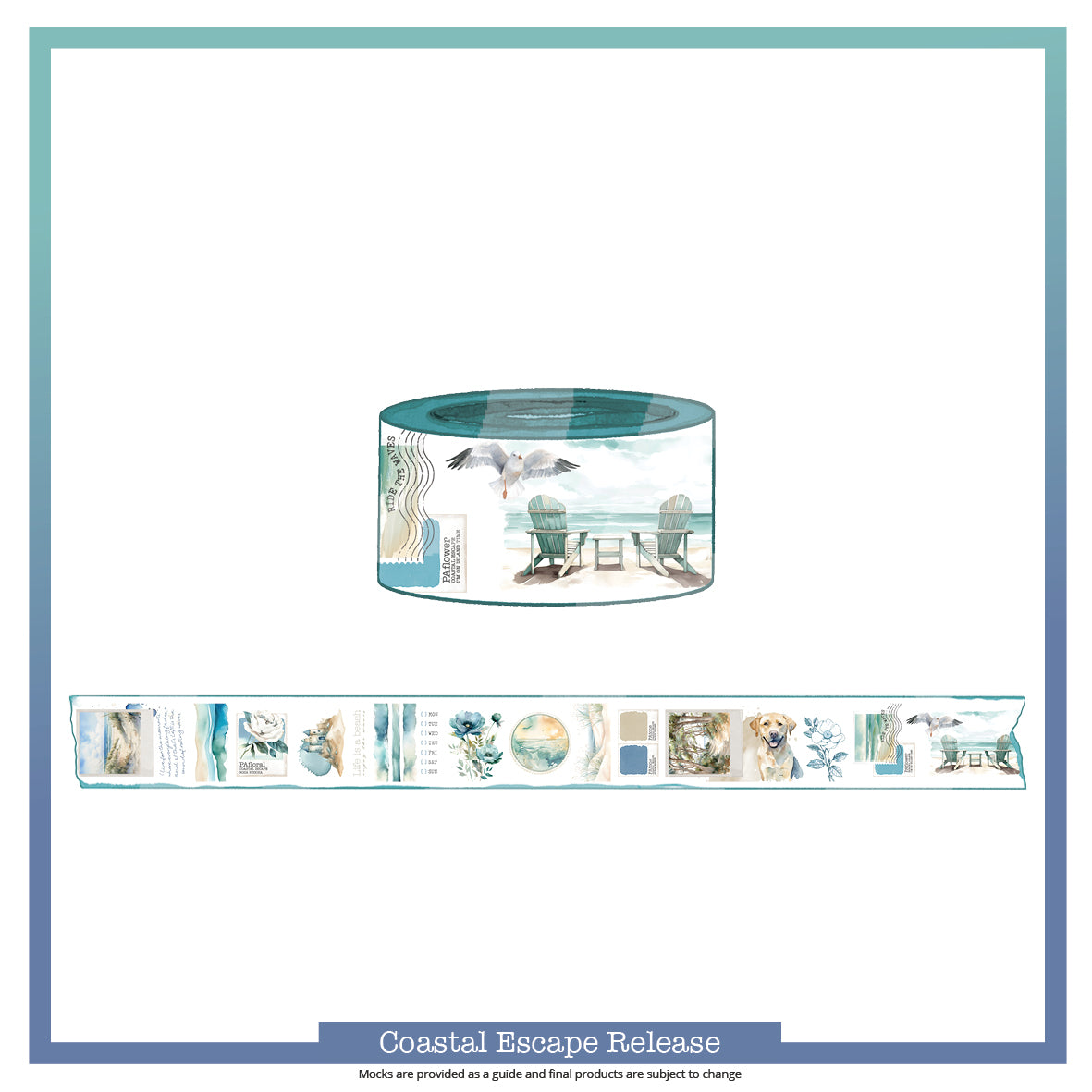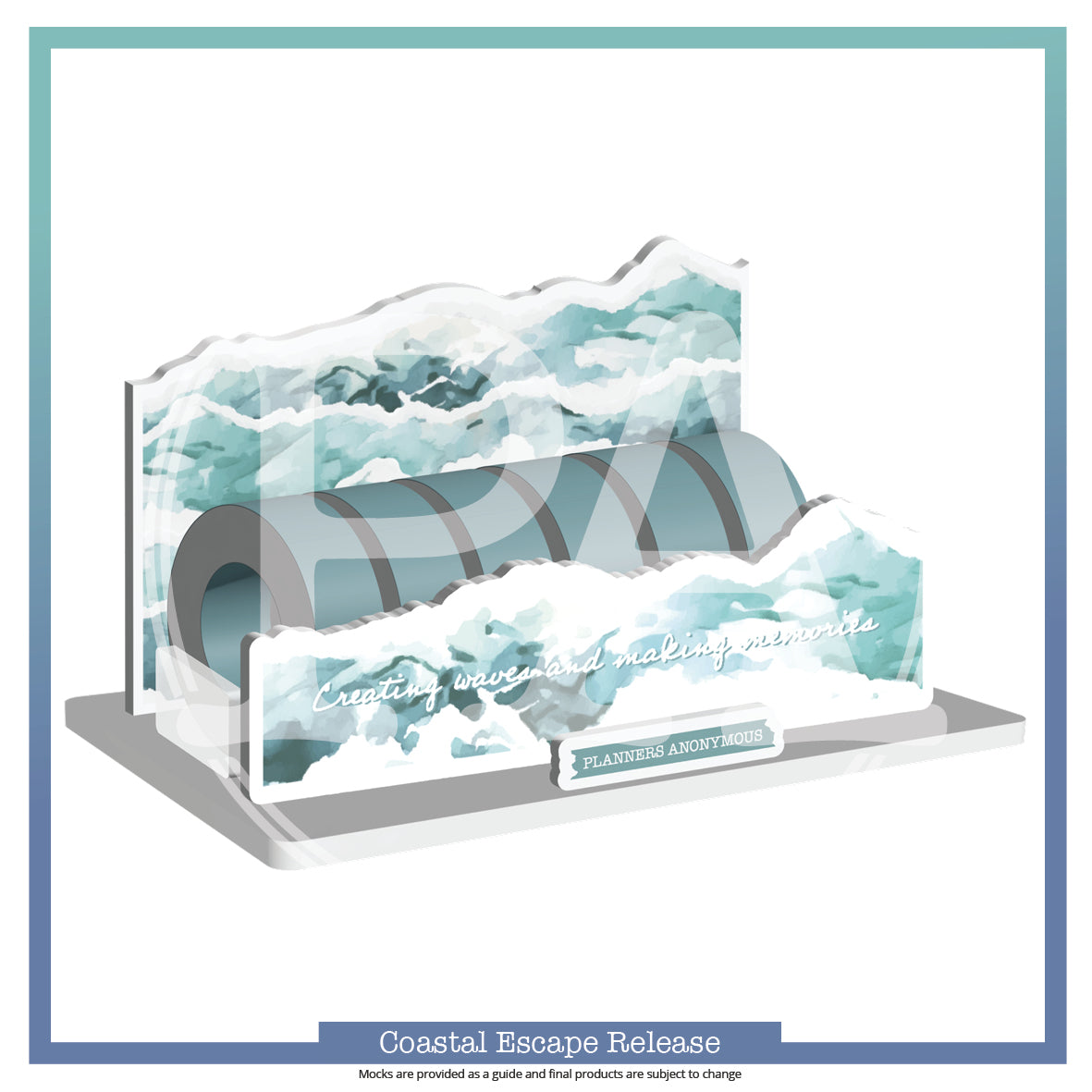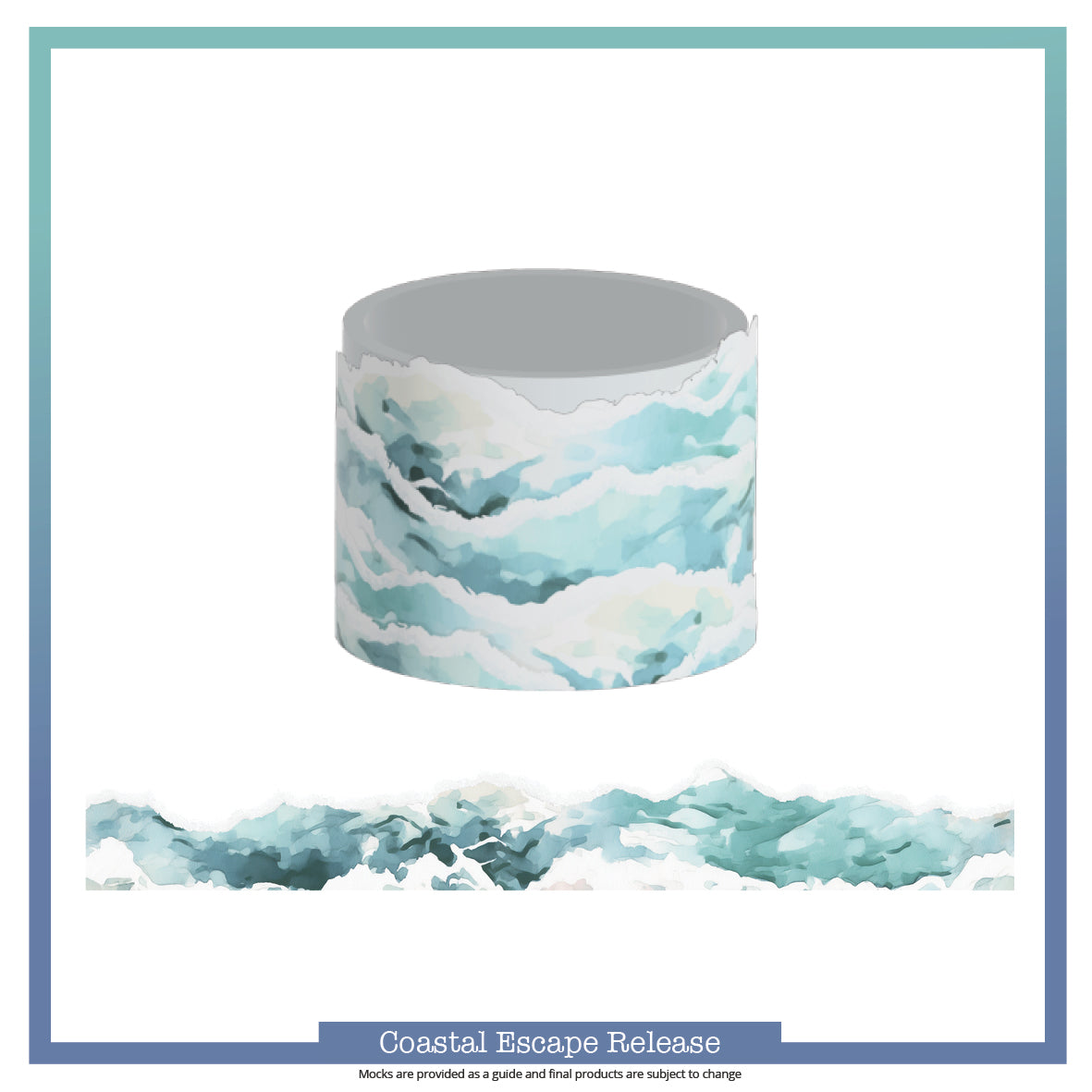 ---
Save time adding each item to your cart individually - the Coastal Escape Mega Bundle is one of everything in the collection. 





With one simple click you can look forward to bringing the serene seaside vibes of Coastal Escape and transforming your planner experience. Hurry, stocks are limited!


ONE of each of these items is included in the bundle: 

Coastal Escape Journaling Bundle

Coastal Escape Wave Torn Washi
Coastal Escape Journaling Washi
Coastal Escape Washi 6 Pack
Coastal Escape A5 Creative Journal Notebook
Coastal Escape Pocket Ruler and Washi Card Set
Coastal Escape Pop Up Pencil Case
Coastal Escape A5 Melody
Coastal Escape A5 Divider Set
Coastal Escape Washi Stand
Silver A5 Rings 

The limited edition Coastal Escape Washi Stand will be available for pre-order on Friday, 18th April 2023 at 11:00am AEST.

Super early bird pricing will end Friday 5th May 2023 at 11:00am AEST. Early bird pricing will end Friday 12th May 2023 at 11:00am AEST.

All images shown are indicative only - there may be slight variations to colour and design size.

Preordered items are expected to ship around June 15th, 2023. Every effort is being made to meet our expected timeline!



WOW!
The quality, functionality and everything about these melodies are amazing, Sami has well and truly nailed the functionality of this planner it's uses and fits so many planners i've never seen anything like this on the market and it's very unqiue with the beautiful artwork
Sakura Classic Melody
This Melody is absolutely beautiful! I use HP Classic, and it fits my planner perfectly. It is very soft and has a ton of functional pockets. I really love that is so versatile, Iam still searching for the planner peace and this Melody will be able to accommodate whatever new planner I choose. This Melody is quality and will last for a long time. You will not regret adding this Melody to your planner family :)
Buttery soft
OMG! This melody feels like butter in your hands. Flexible yet durable. The colors are so perfect for Christmas. I look forward to switching my Melodie's with the season. I highlyrecommend this classic melody.
All For Fall Melody
Beautiful quality Melody. Fits HP mini perfectly and has so many pockets for storage and decorating. Perfect for using all year round

Discover Tranquility
Explore the Coastal Escape Collection
View all
Save 28%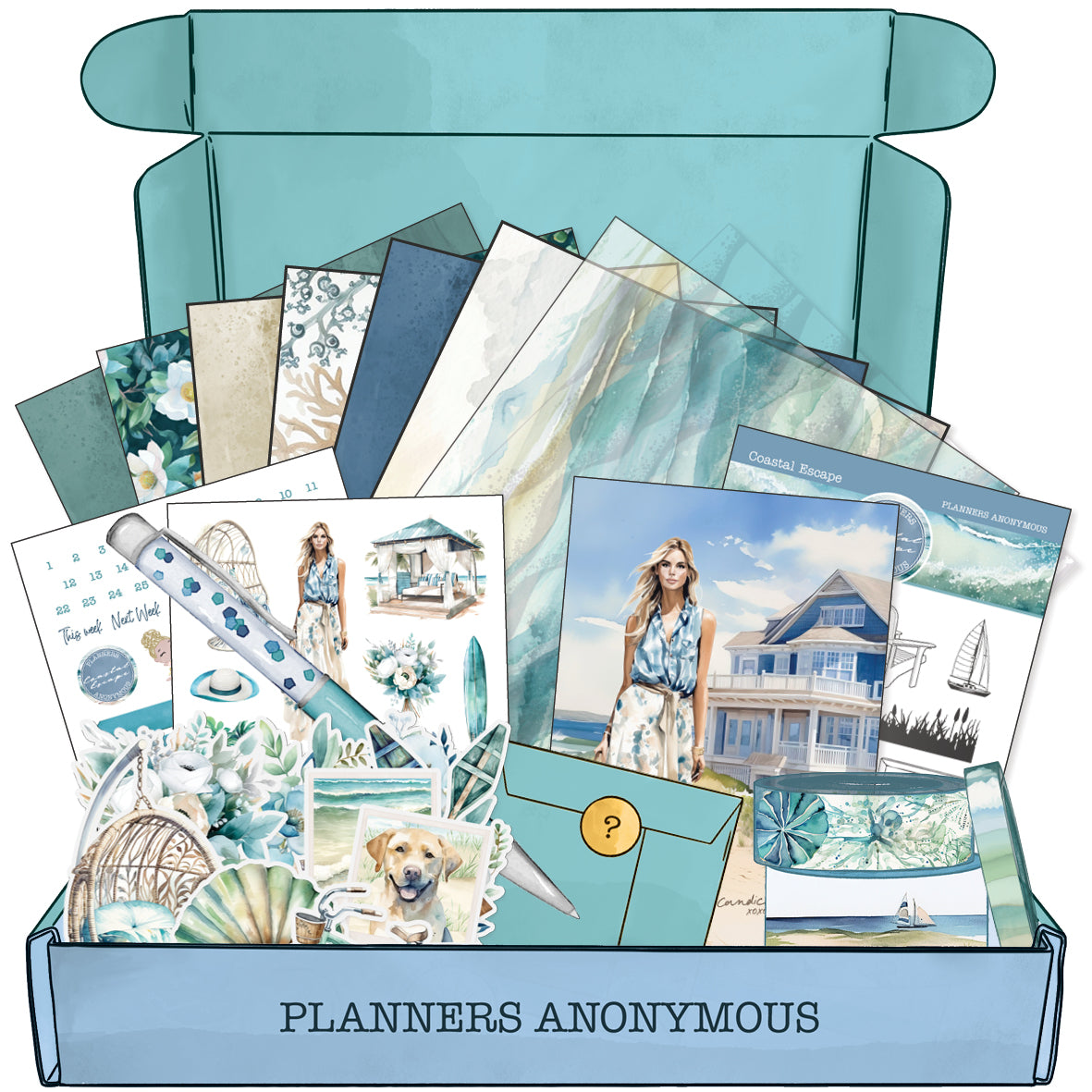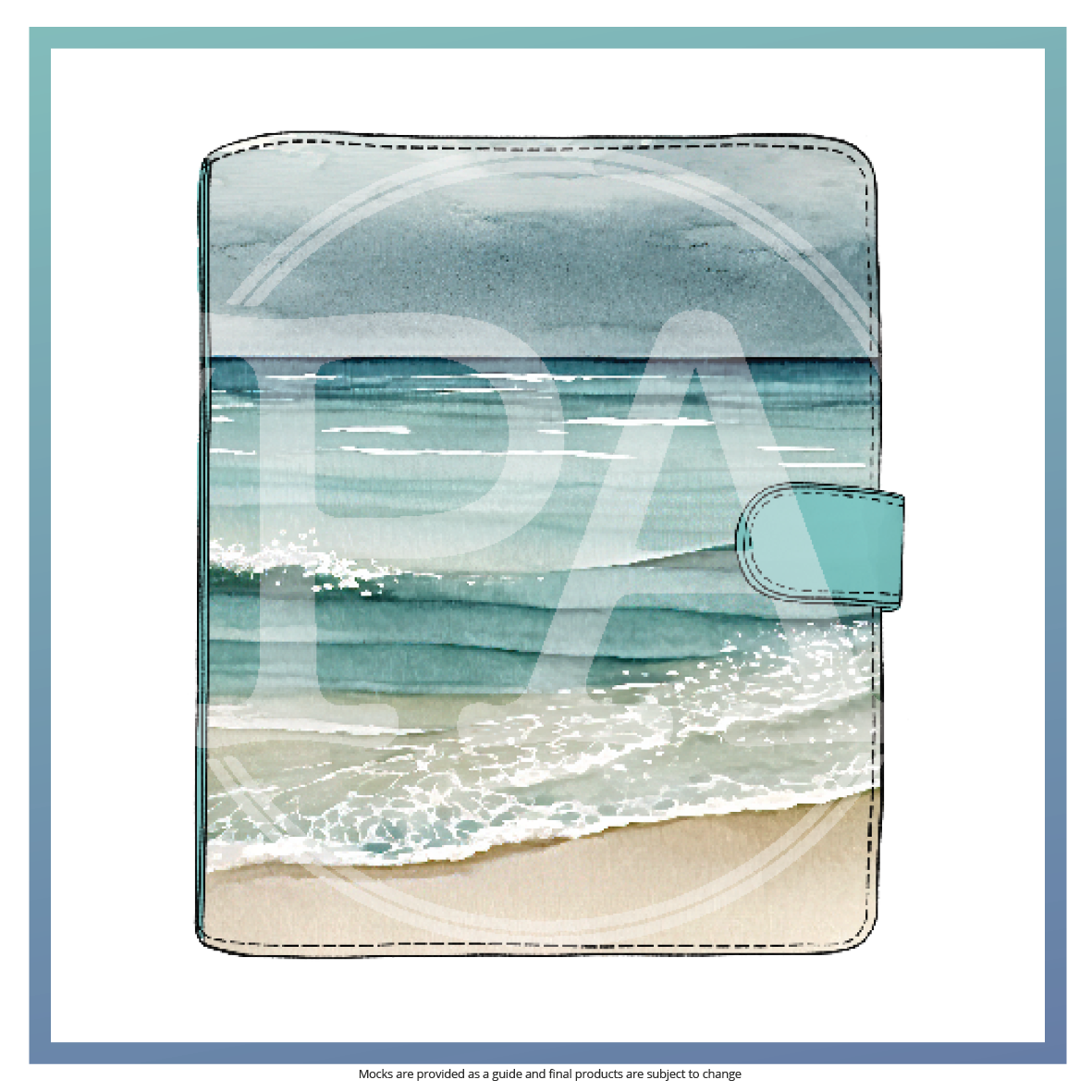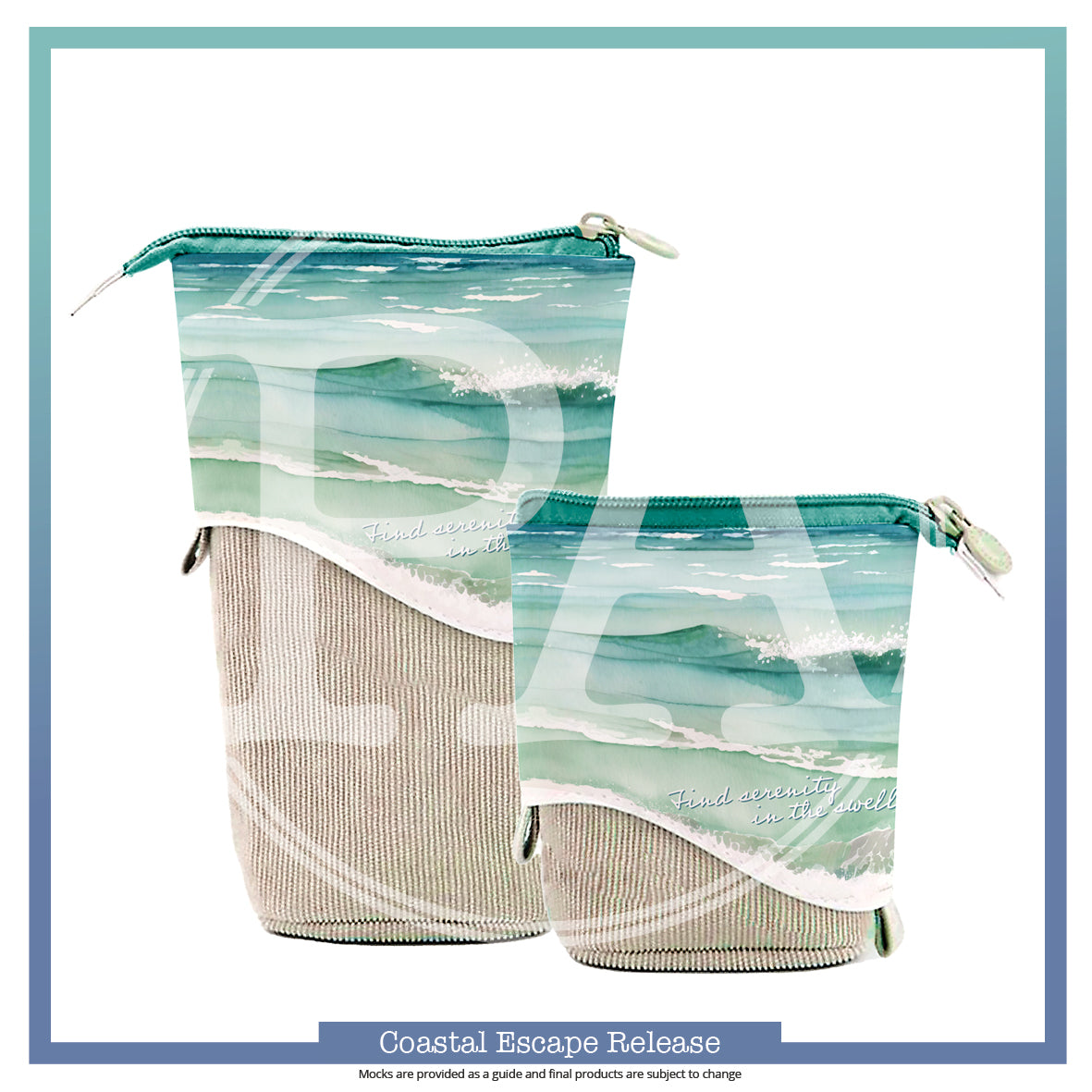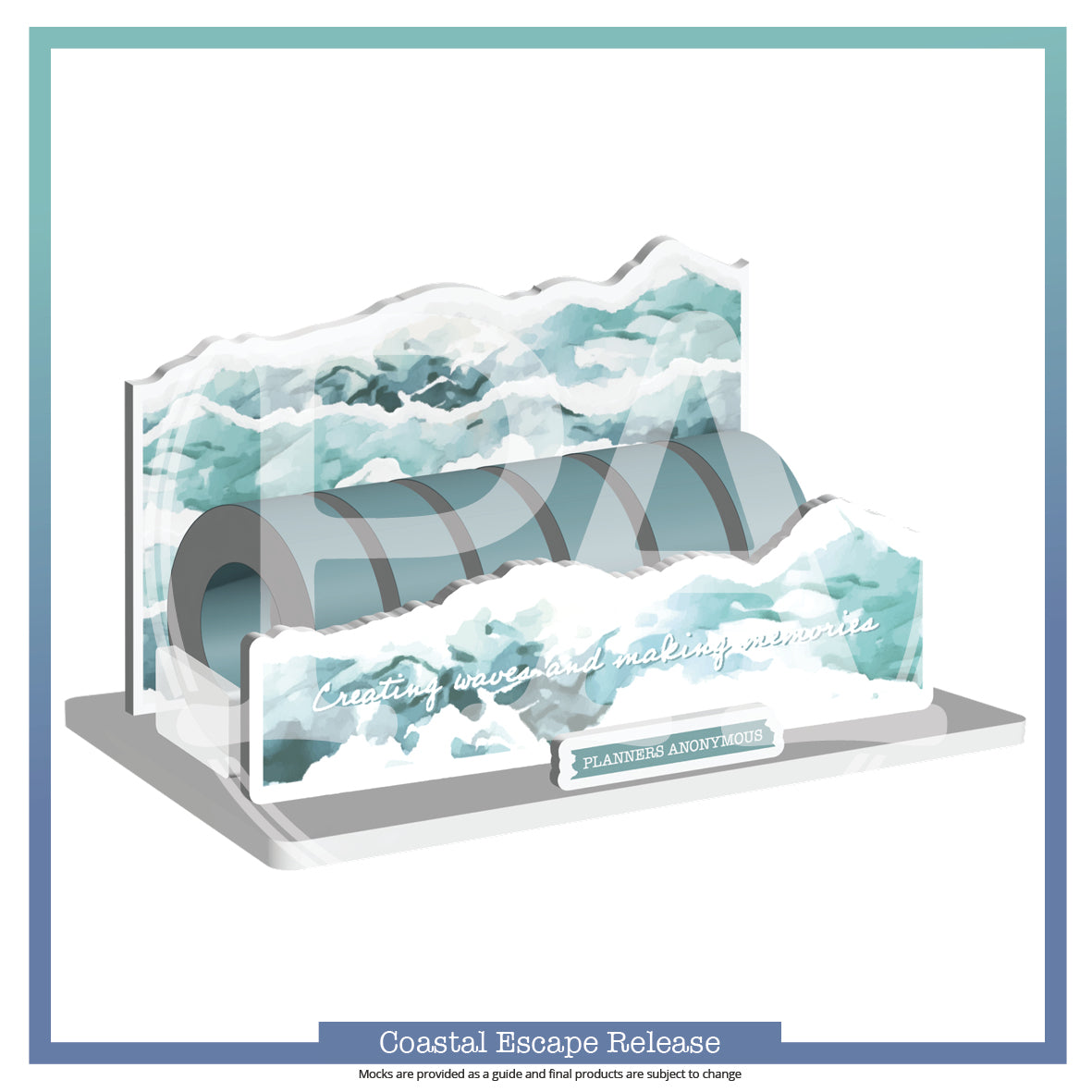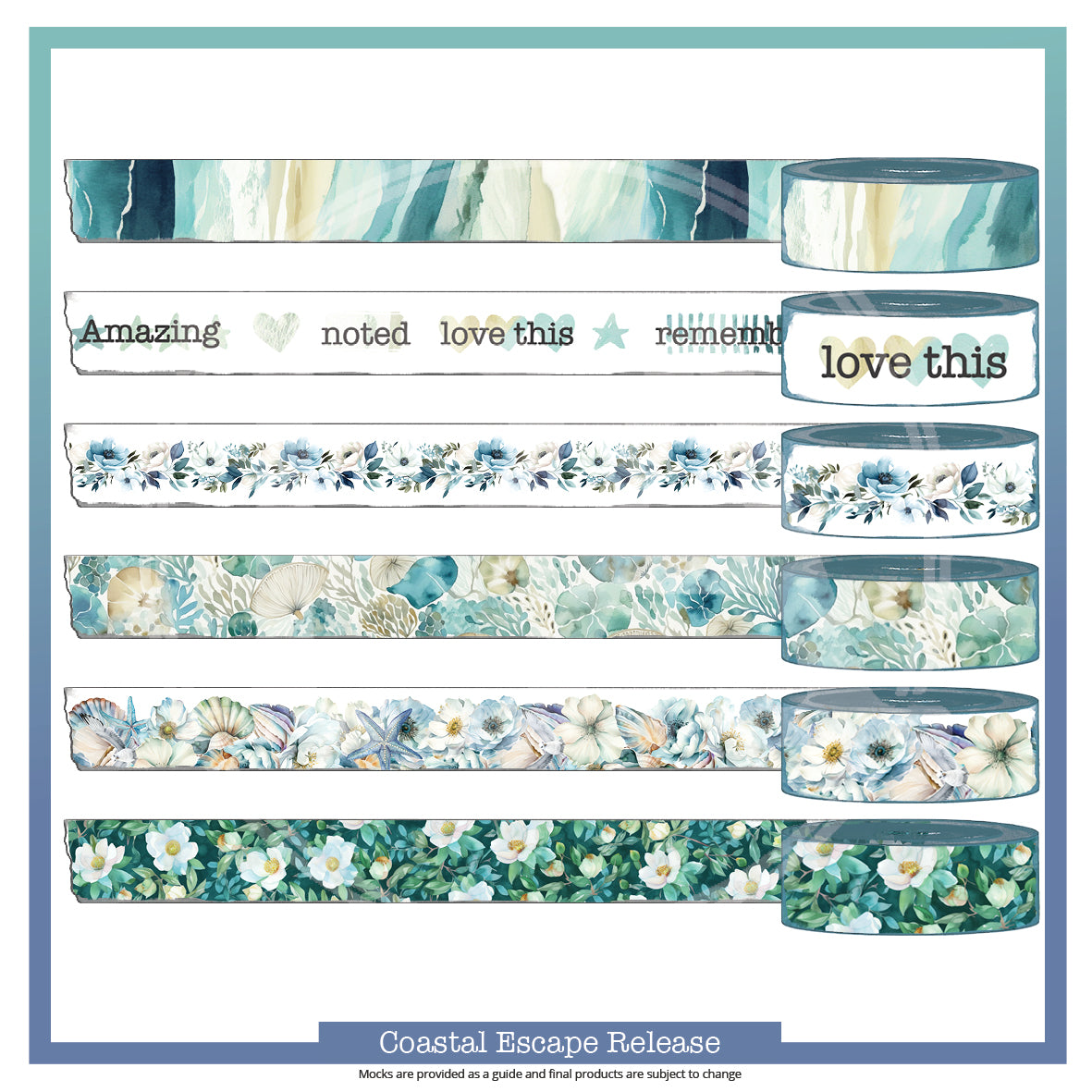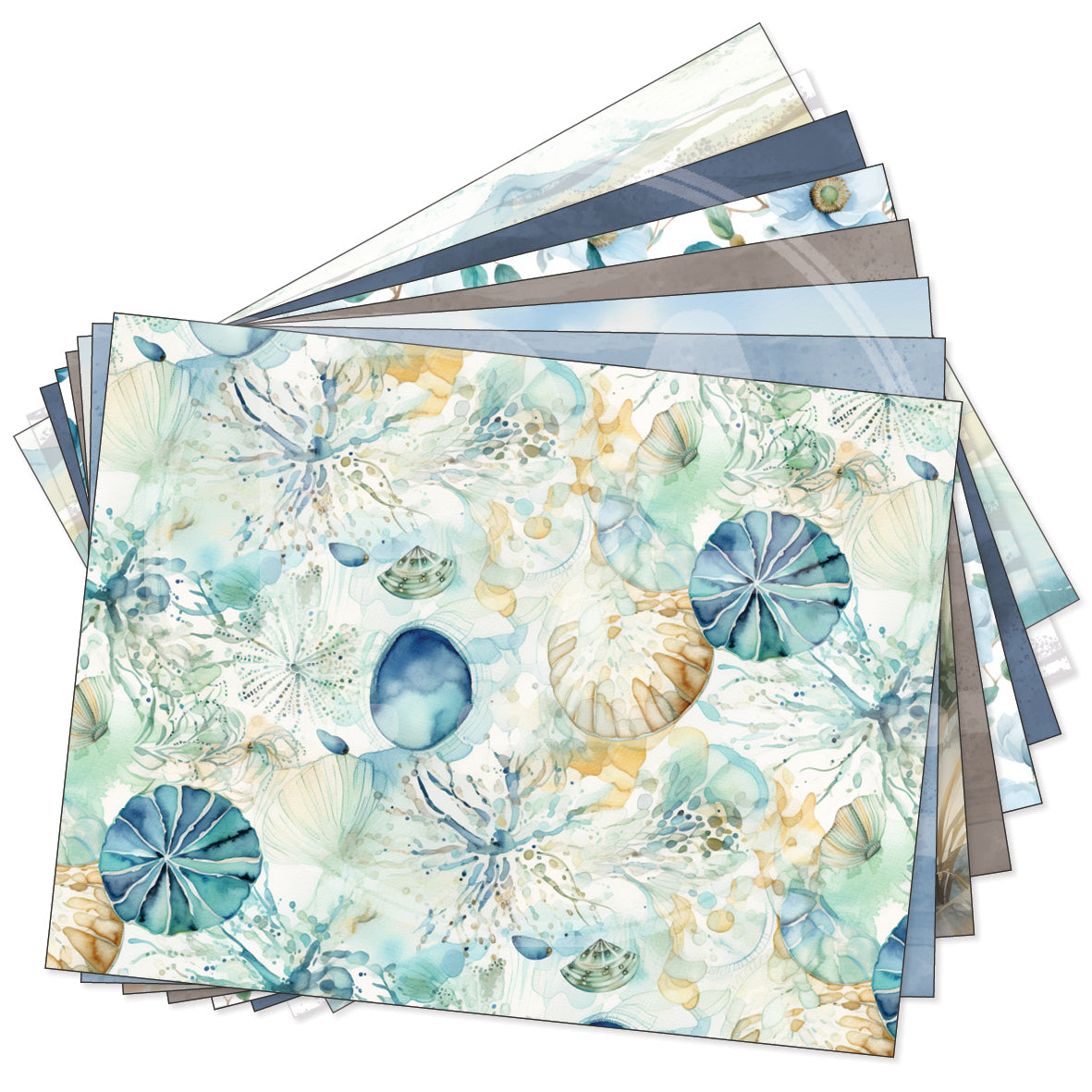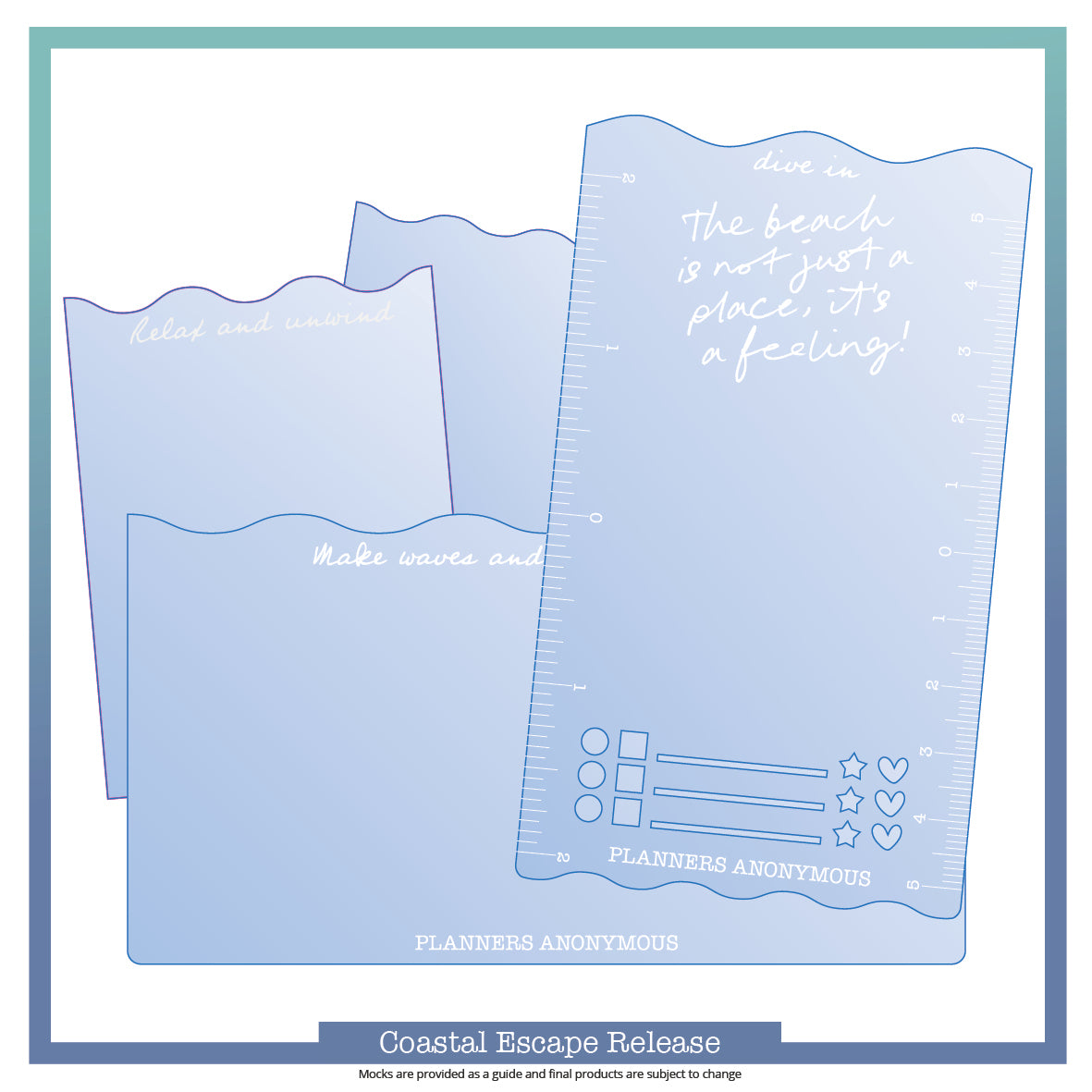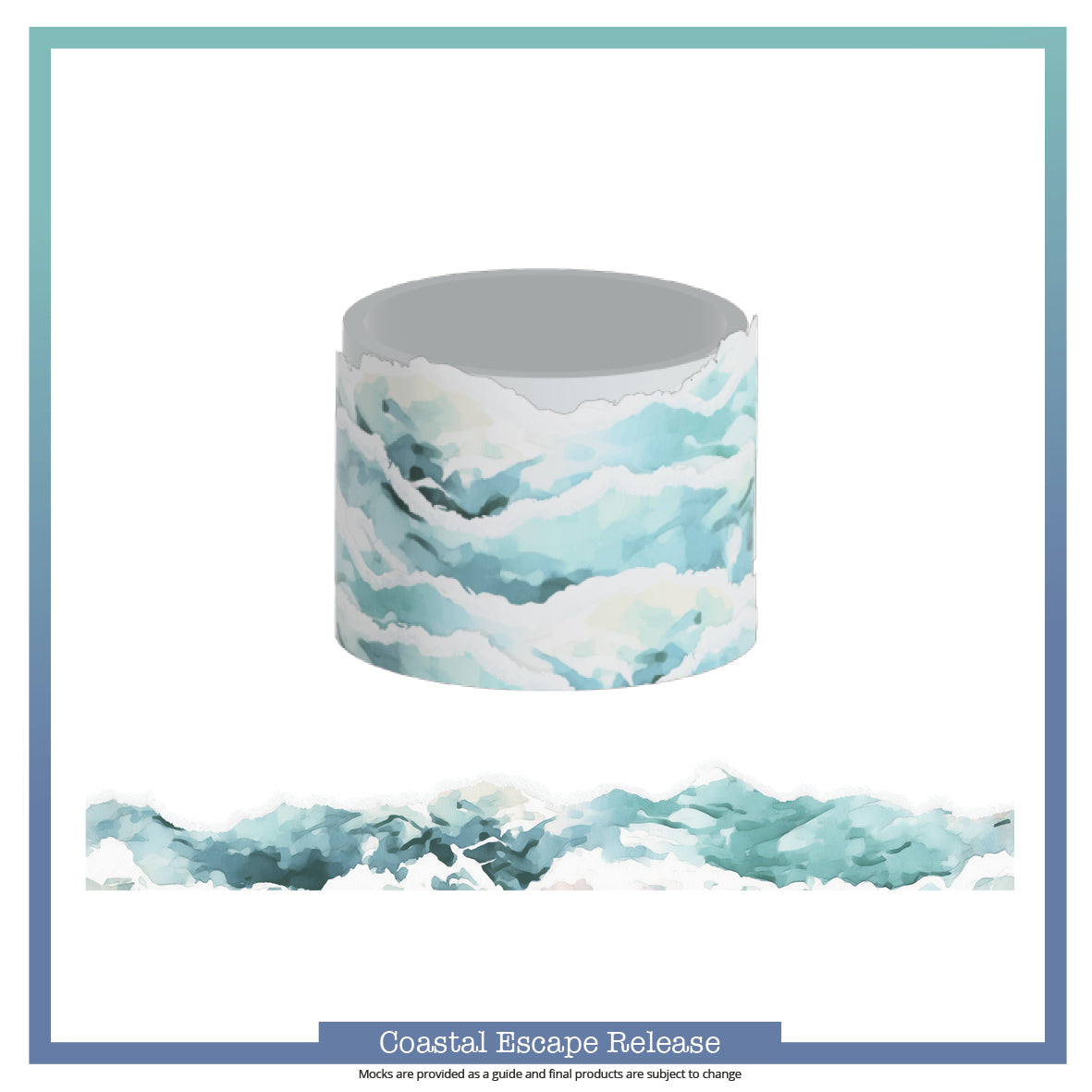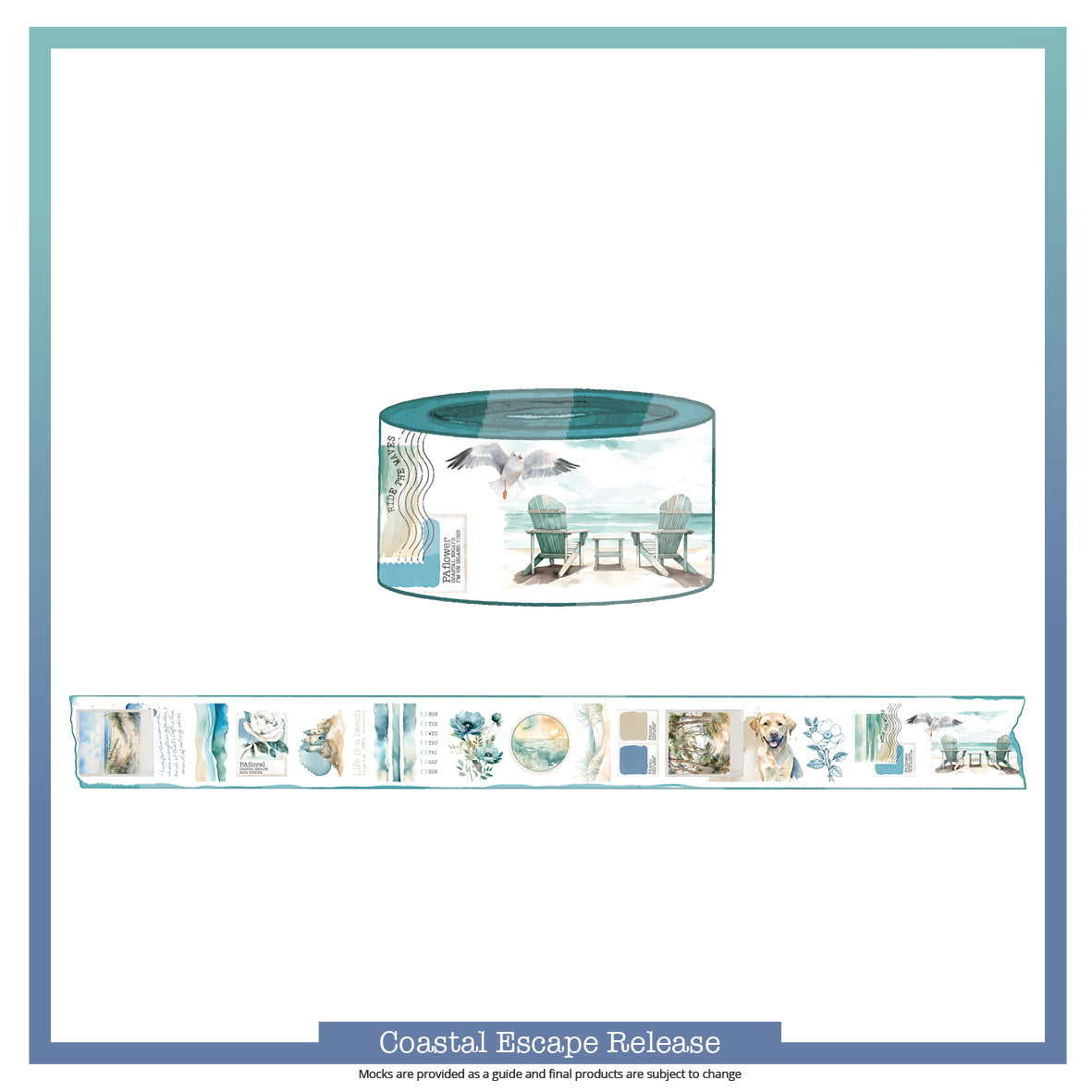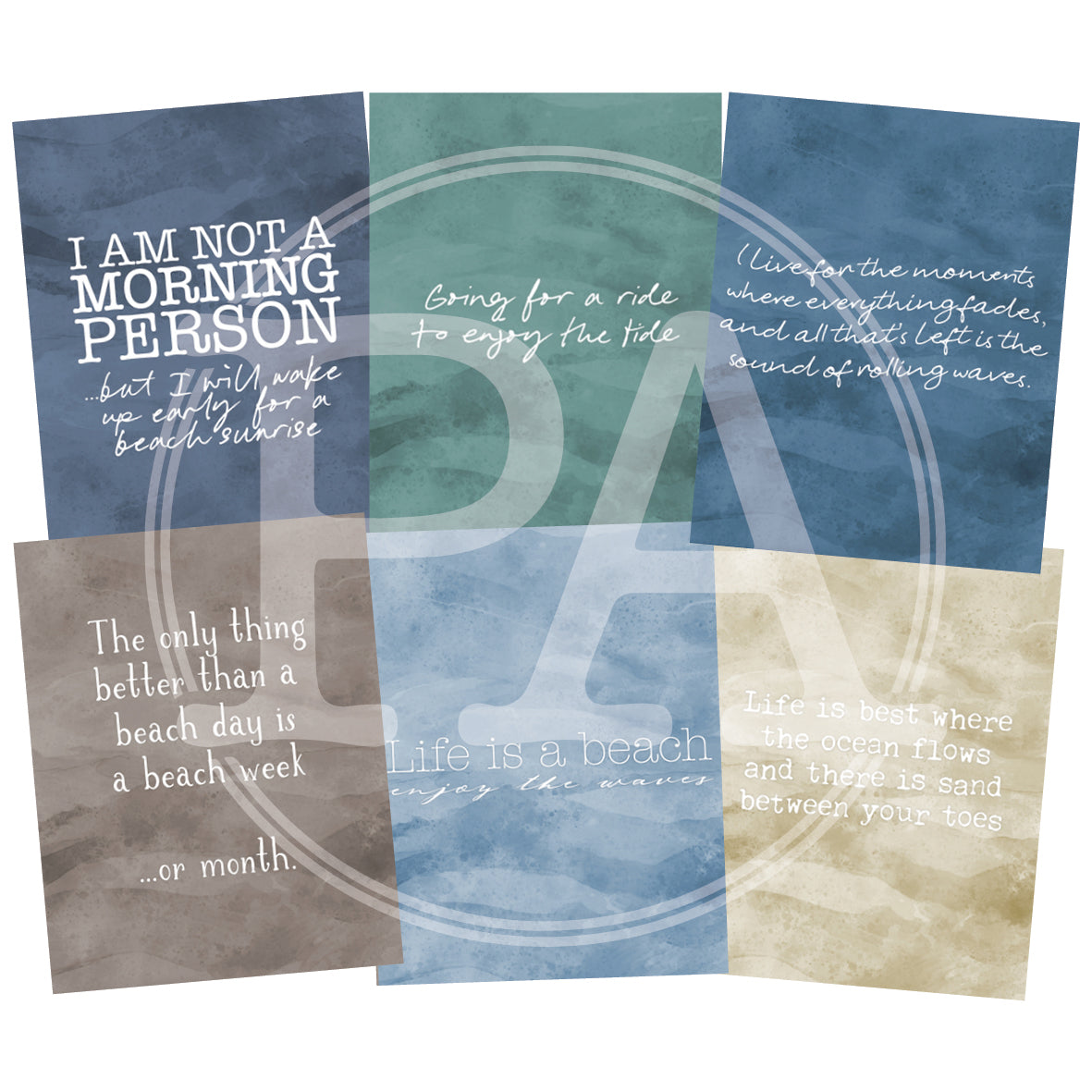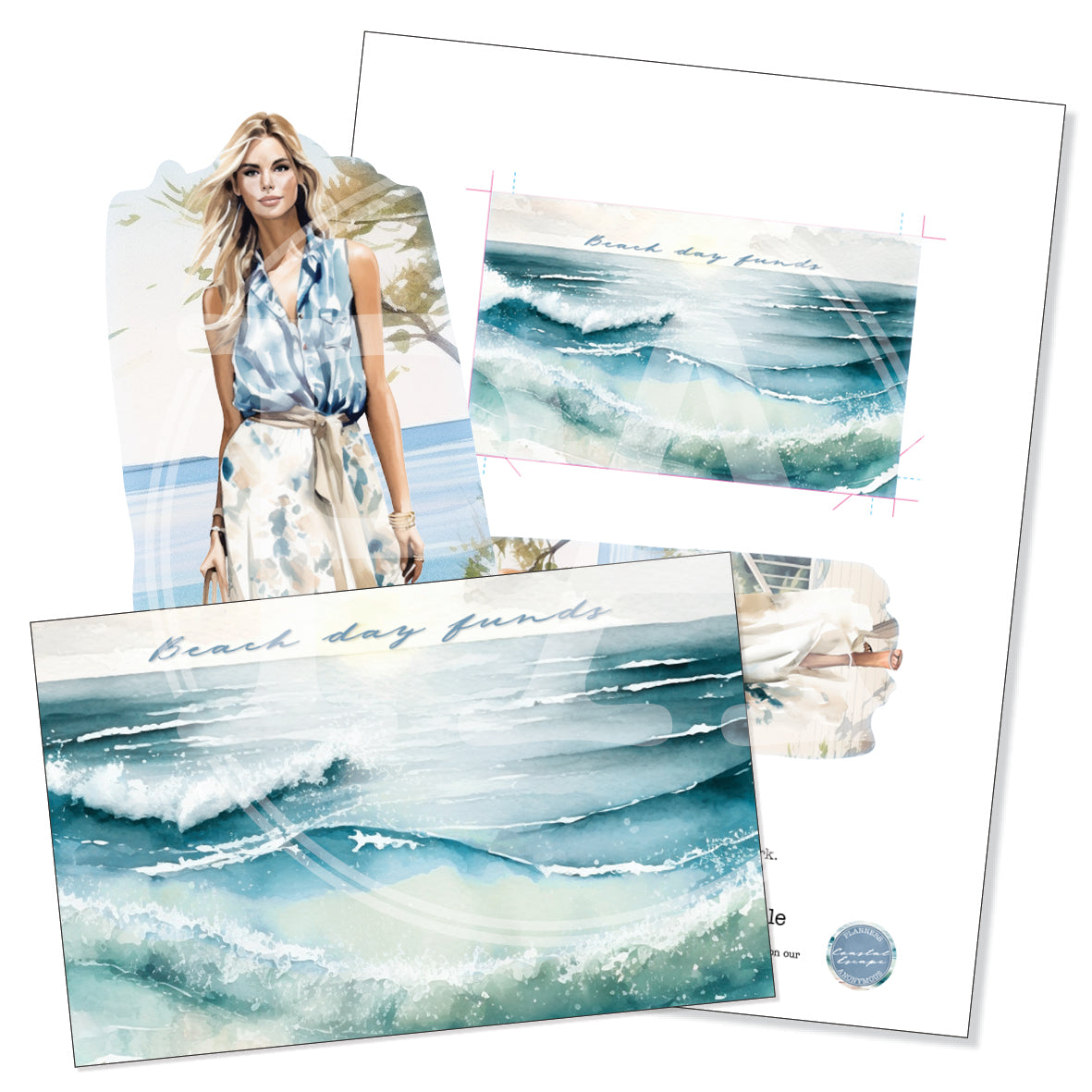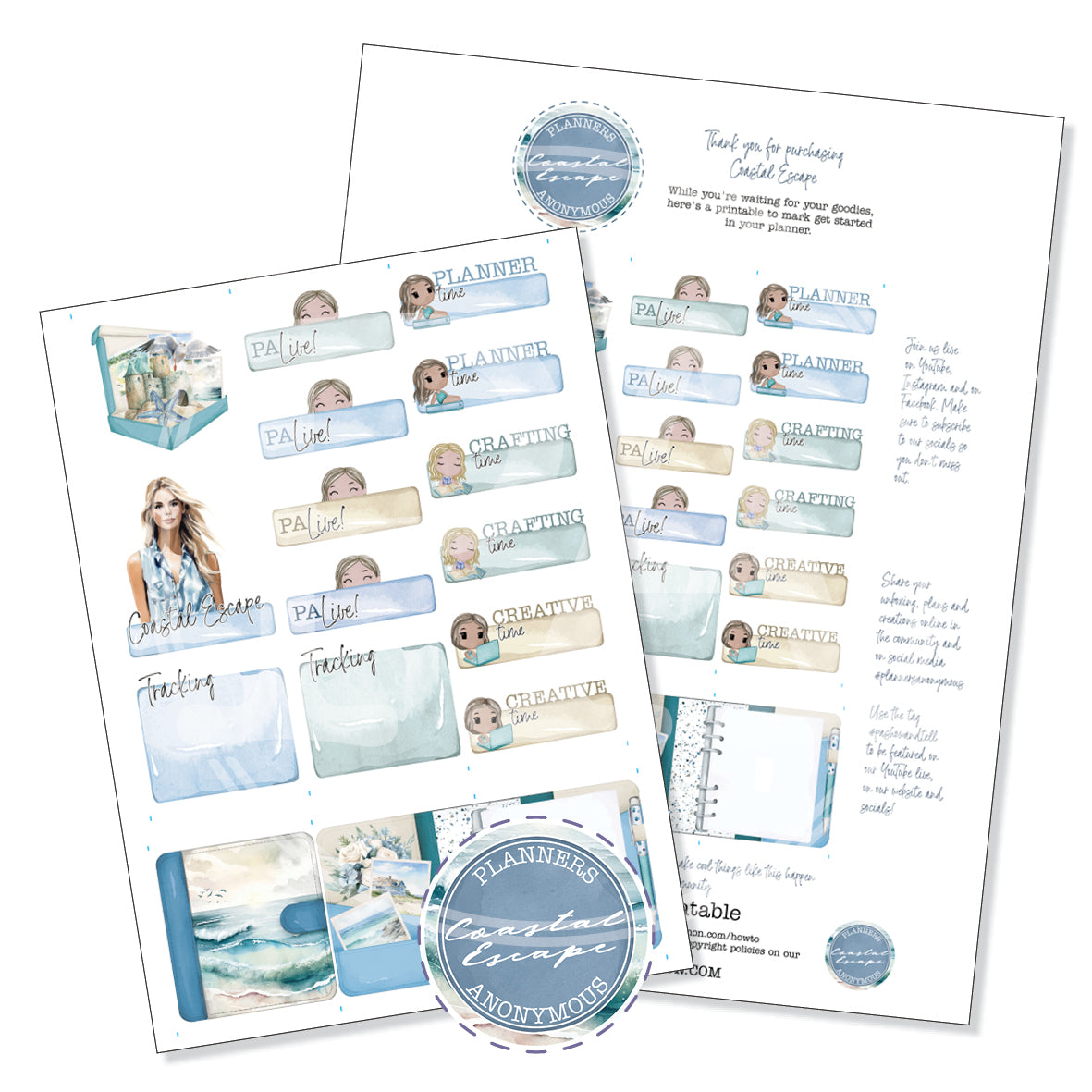 Check your sizing
Unsure if our A5 Melody is the right fit? Totally undetstandable. There's so many different planner sizes out there, so we've picked a few popular options based on questions from our Facebook Group
If you're thinking it looks a little lopsided, then you're right! That's because the left size shows when the planner is open and flat, the right side shows when you're closed the planner how close to the edge it will sit. We're adding more sizes over the next week.
Oh and for the size guide below, we've used 7mm dividers and 30mm rings.
| | mm |
| --- | --- |
| Height | 230mm / 9 in |
| Width | 400mm / 15.75 in |
| Ring Mech | A5 and Personal |
My planner size is...
A5 - Perfect Fit
The A5 Melody is designed to perfectly house A5 sized inserts. Whether you use our rings, coils, or disc, you're in the sweet spot.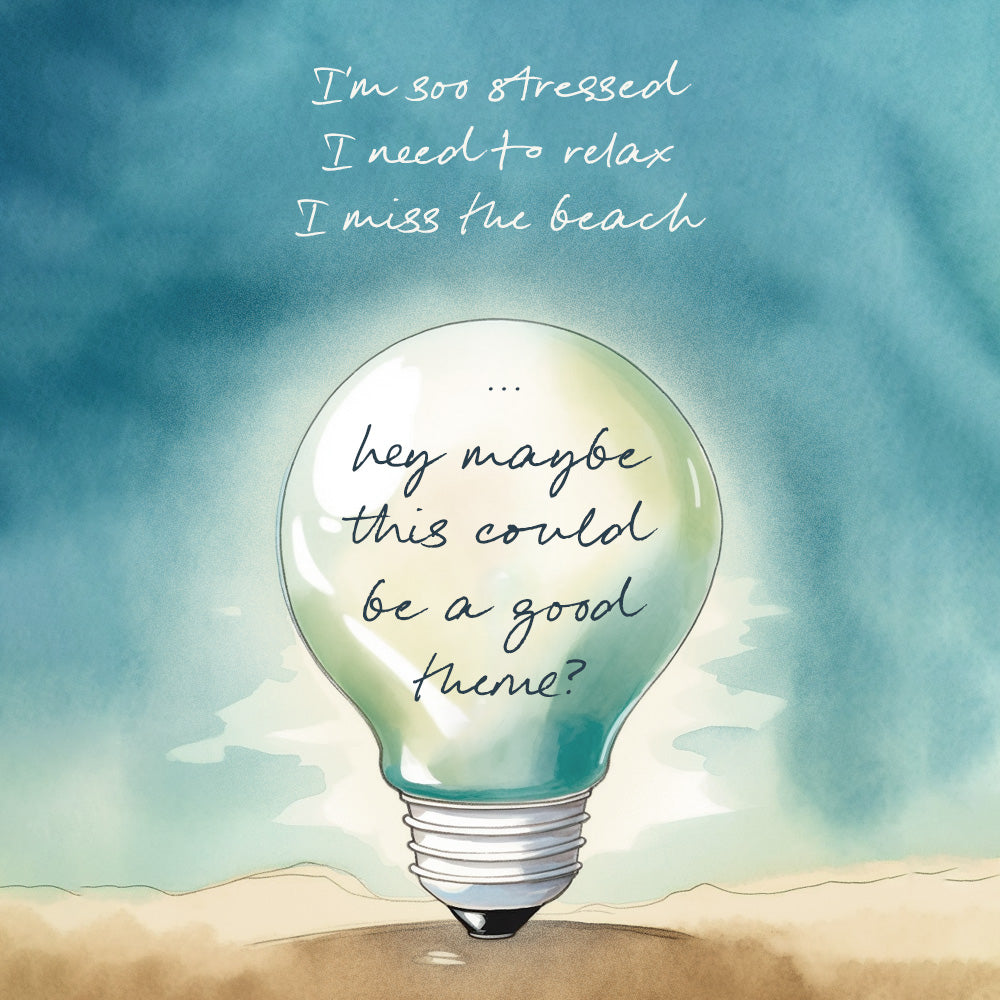 HOW IT STARTED
HOW IT STARTED
Out off the darkness came a light
It's no secret that the last few years have been much harder than expected globally. Personally, 2023 has bought in two life-changing events for us. And normally, at this point, had I still lived where I grew up I would have wandered down to the beach to clear my head and refocus. To breath in the salty air and listen to the waves crashing. To literally find the calm within the swell. I'm sure I'm not the only one who visits the beach when needing some time out.
What if we literally turned this into a theme, one with a strong mental health undercurrent...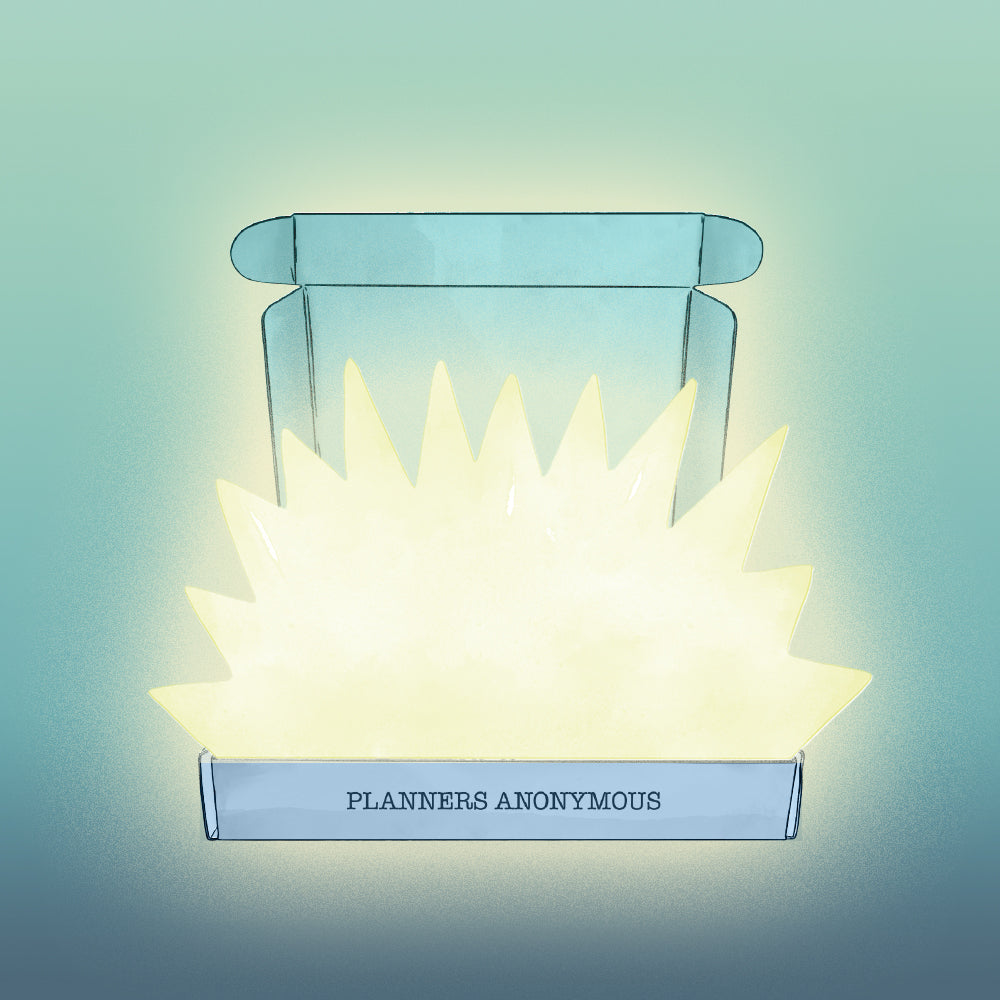 KIT DESIGN
KIT DESIGN
Designing or our kit
What started as a single design really took on a life of it's own. Bringing in as many sights and tangible reminders of the beach into this kit was a must. We also wanted to make it simple enough for those who didn't want to use it for mental health reasons, or who wanted to celebrate a trip to the beach. So we included lots of beautiful watercolor paintings of the beach and pulled them together in thoughtful designs perfect for planning, memory keeping, crafting and so much more.
The subscription period of Coastal Escape has now closed. Once we make sure all out subscribers have their copy we will put any remaining stock over on the Coastal Escape theme page.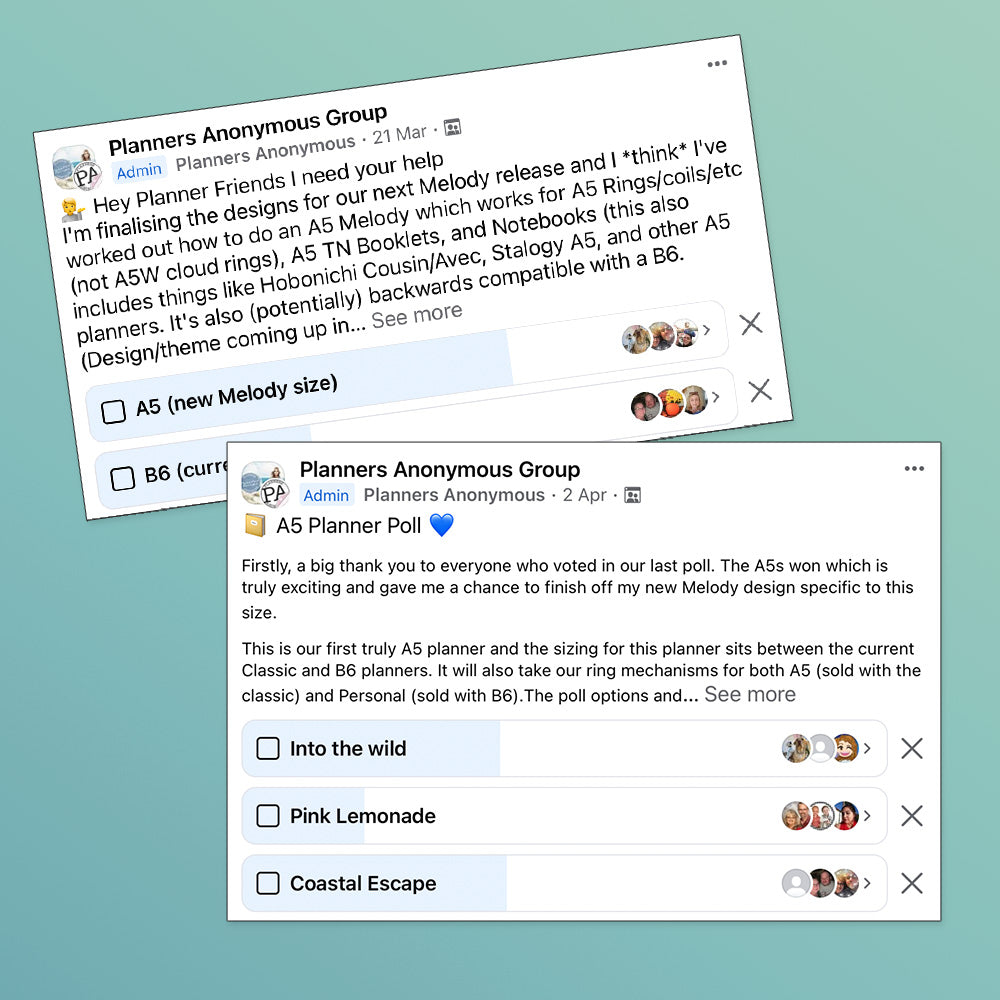 COMMUNITY VOTE
Sizing and theme vote
Our community let us know
It's no secret that we love our community, so when deciding on this release we wanted your input.
We checked in with our Facebook Group and asked if they wanted another B6 Melody planner, or a brand new AA5 planner that we had been tinkering with. We were super excited to see the A5 win bbecause we got to put our construction hats back on and really knuckle down some new concepts for this exciiting (and calm) design.
We also asked our community to pick their theme, and it was a close one with Coastal Escape winning by one vote!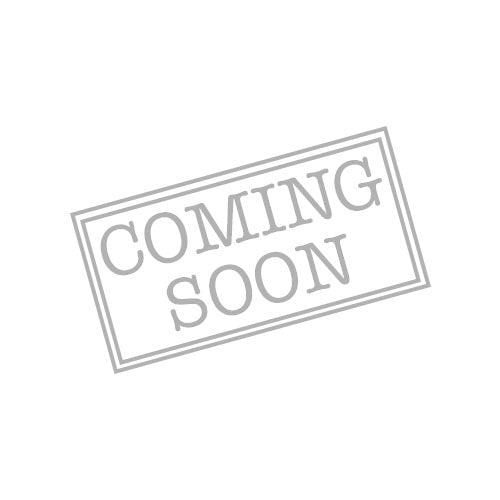 COMING SOON
COMING SOON
We're going to keep updating this timeline as we progress through the pre-order period. So check back again soon.