Subscriptions are currently open for...
Coffee & Corgis
Kit #75 - September 2023
Immerse yourself in the comforting aroma of freshly brewed coffee and the playful antics of his lovable corgi Honey. Step into the PA café, where every cup is crafted with love and every moment is shared with you. Prepare to be whisked away by the heartwarming blend of caffeine and canines, and cherish every memory, one cup and one corgi at a time.
Coffee & Corgis is now open for subscriptions and is our 75th subscription kit.
Kit - Subscribe Now
Sticker Book - Subscribe Now
Click above or scroll down to find out more
Previews
What our subscribers are saying...
Best planner / paper crafting subscription box ever
I have been subscribed for over 2 years now. Everything is beautiful Sami pours her heart and soul into each box. I am so spoiled with this box that I can not buy anything else.
Plum Blossom
I love PA's sub boxes! You get so much QUALITY items and everything is always beautiful. Since I have found them, I have been going back and buying all the kits I can :-) The Plum Blossom kit is my favorite so far. Plus, I love how they stay connected with their customers. By far, they are they best, IMO
Best Valued Box on the market and thee artwork OMG
Every single month I am blown away by the gorgeous artwork and the effort that's put into this box is shown easily through all the amazing products, My favourite items are always the stickers, washi, and stamps
Sooooo many goodies!
I love the sub boxes, they come with soooo many gorgeous goodies. The art is always stunning and I love the surprise with I open it :) I never know exactly what is coming.
Absolutely gorgeous!
Absolutely gorgeous! You get so much stuff for the price and it's so beautiful and carefully crafted!
Awesome!
Everything is always so beautiful! By far the best subscription box out there!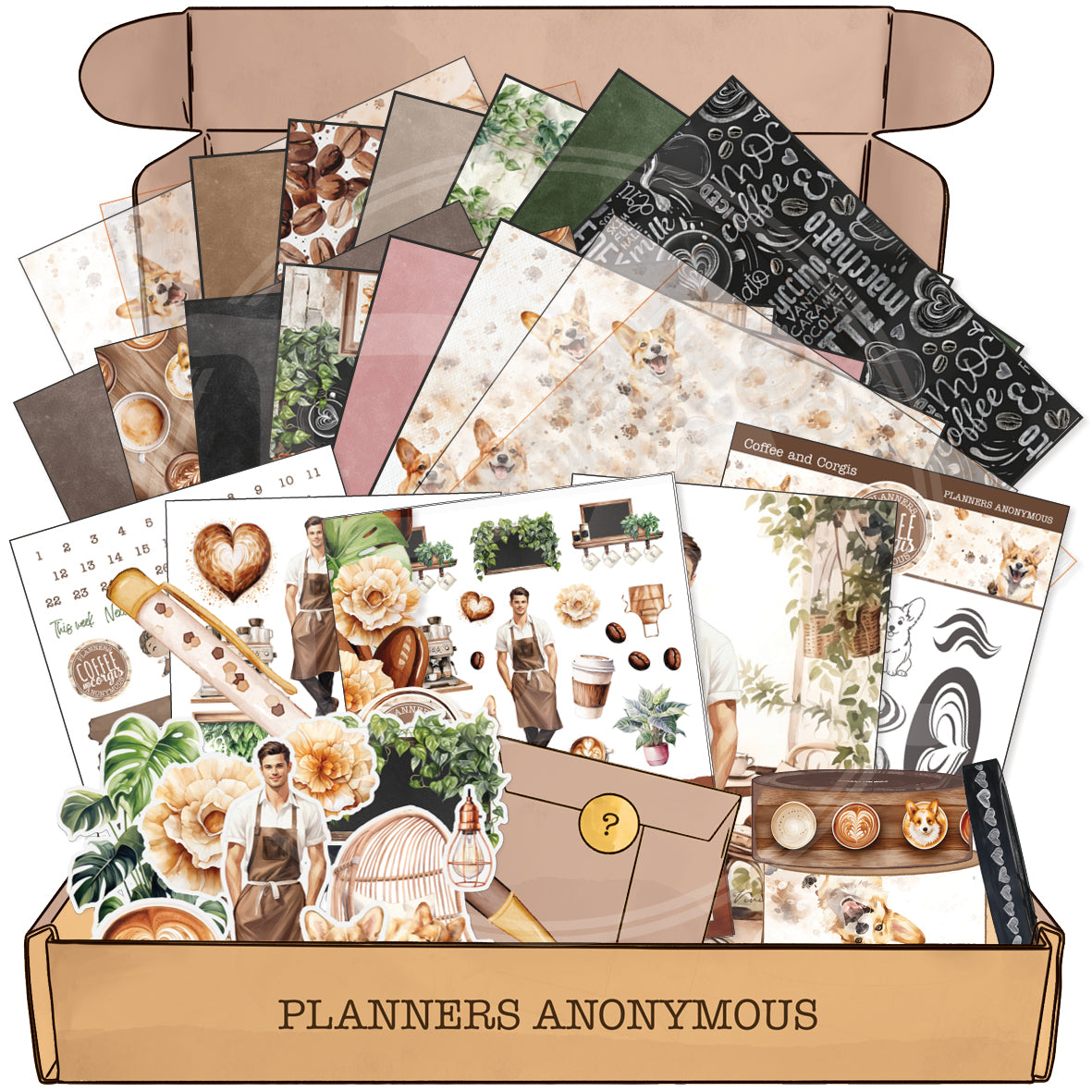 Are you a lover of all things stationary and crafty?
You will want to grab our full box jammed packed with goodies! From washi, stickers, papers, stamps, and a whole slew of items (approximately 12 in total). And let's not forget the super exclusive bonus item.
Hint… this is the best value
and you can also add on our Sticker book and Paper Packs
Click here for the kit
Just the Stickers
Do you just want to enjoy 4 weeks (and a whole bunch more) of pretty stickers curated with fresh unique exclusive artwork every month?
Click here for stickers
Previous goodies - Grab them before they're gone
View all
Save 28%
Save 28%
Save 28%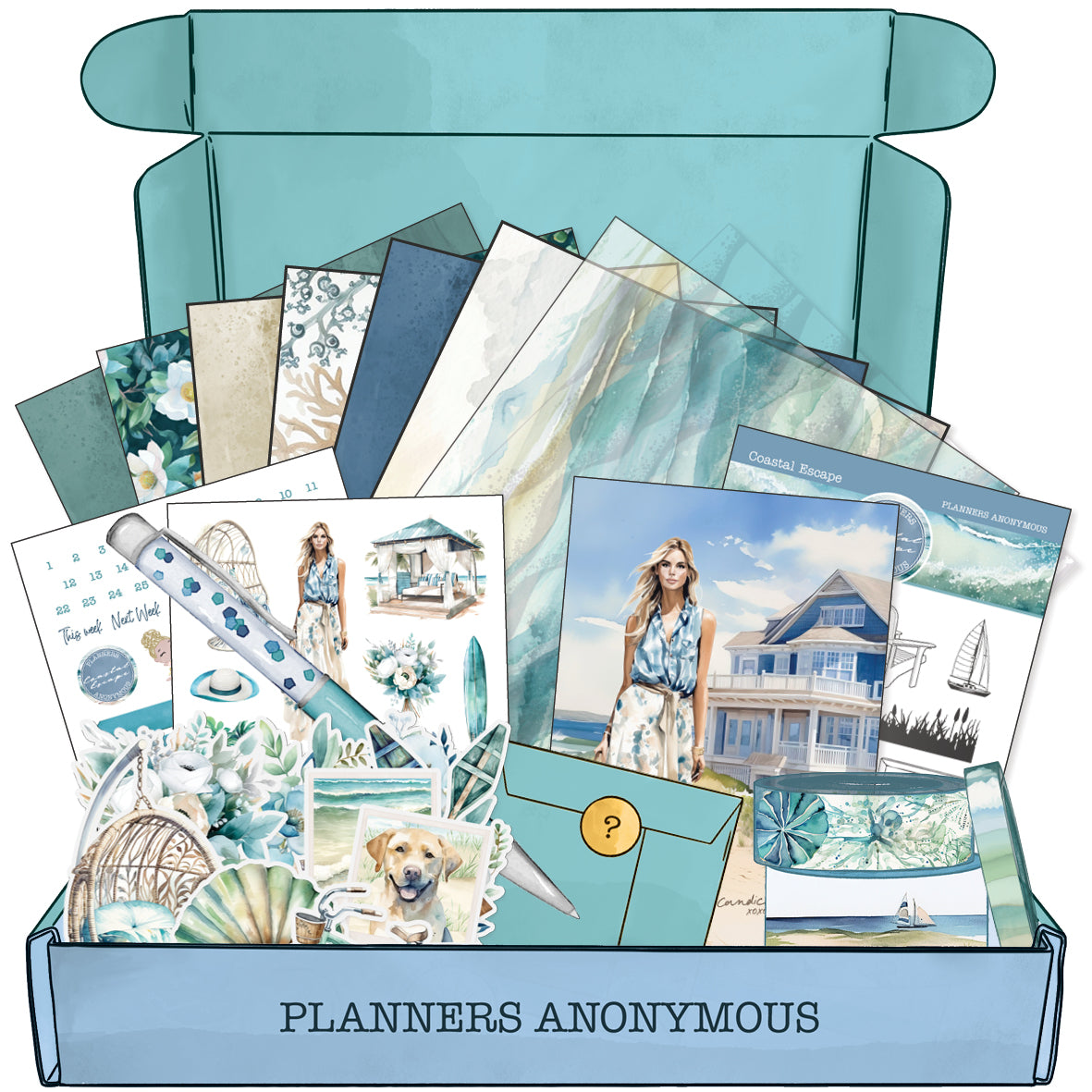 Save 28%
Save 28%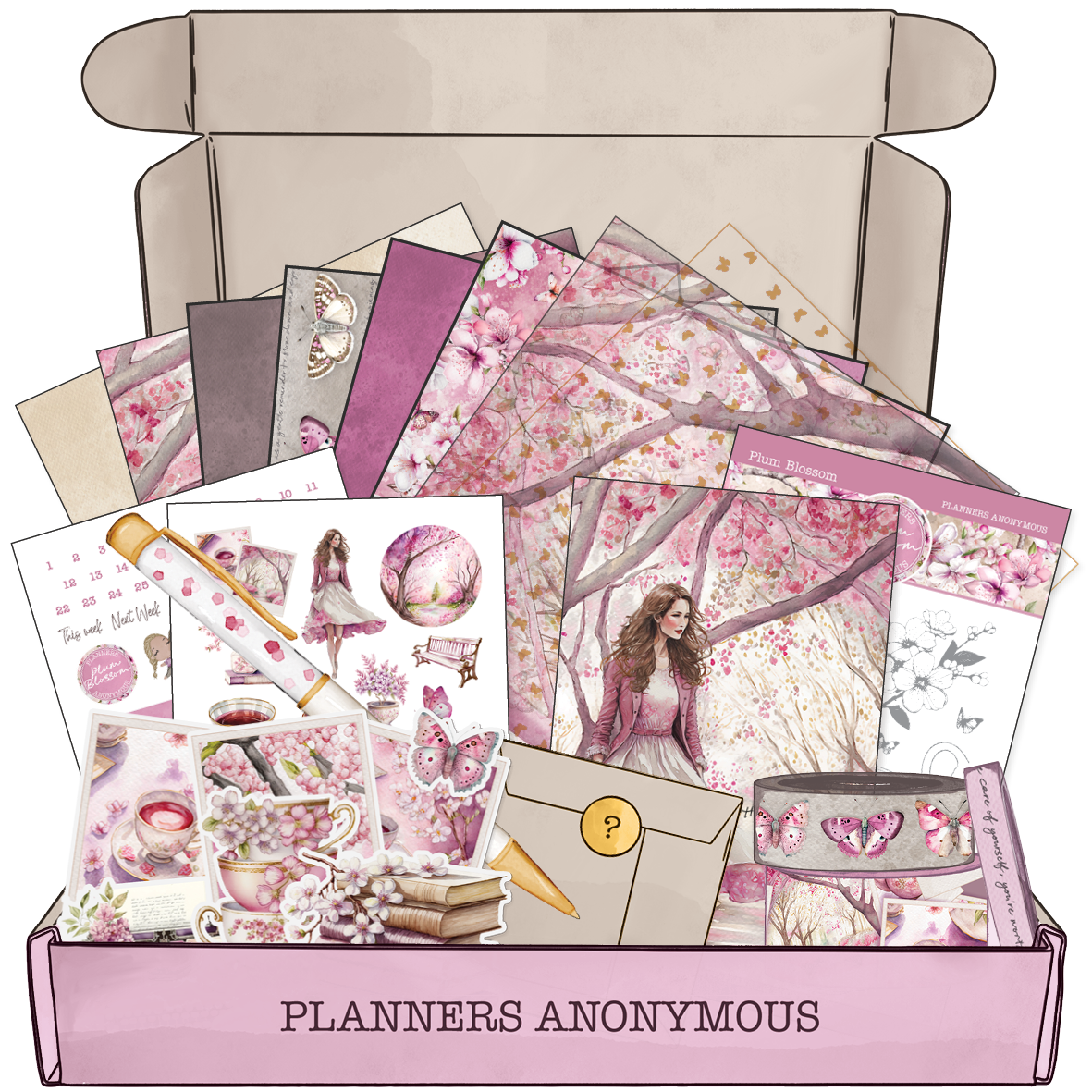 Save 29%
Save 29%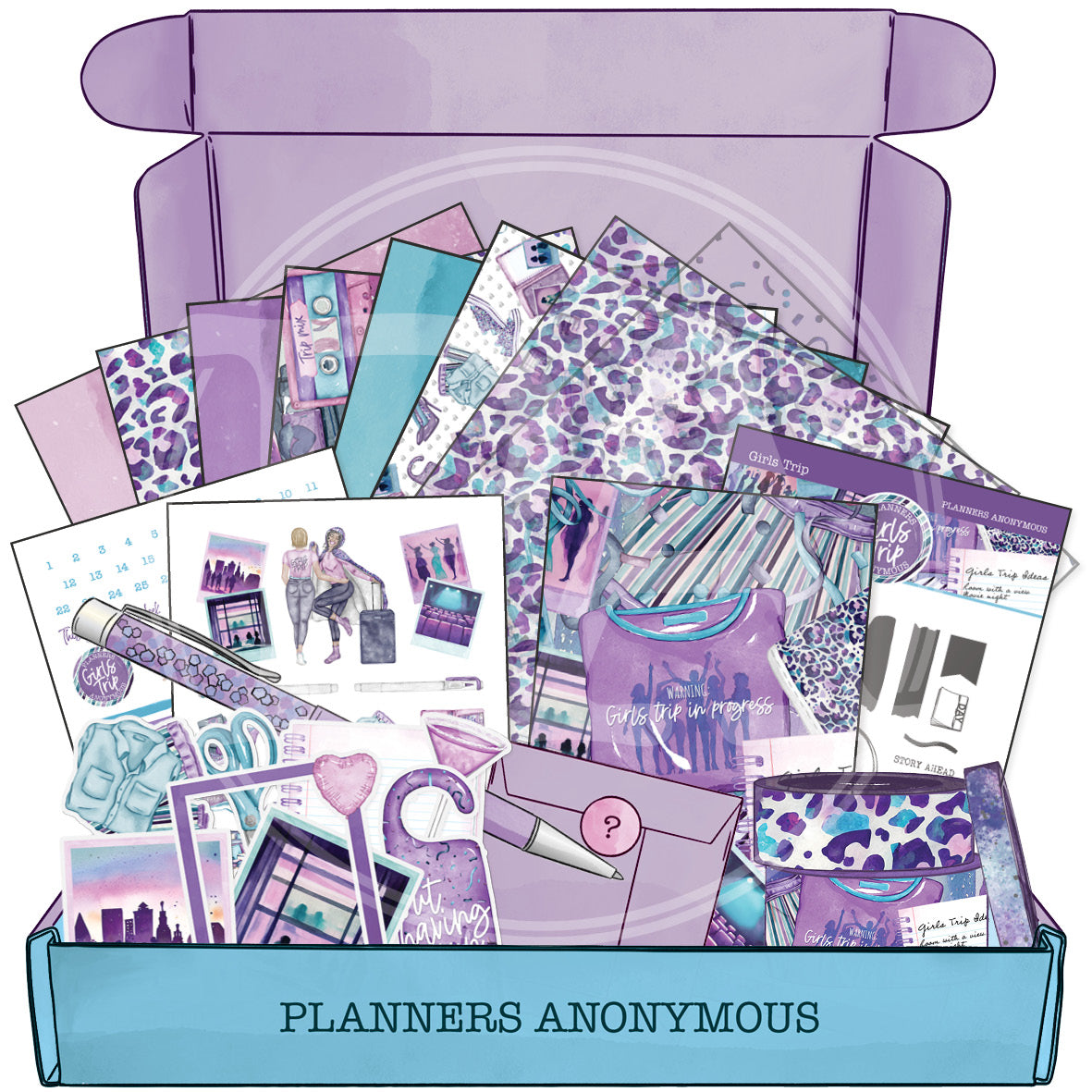 Save 29%
Save 29%
Save 29%
Save 29%
What's in the Box?
Our main kit where you get a bundle of themed goodies featuring our exclusive water-colour artwork for your planning and crafting projects. And if you love a theme you can also add the sticker kit and additional paper pack. The following is a rough guide of what is included each month
6 Sheets of double-sided paper

3 Washi Tapes (standard, thin and wide)

2 sheets of stickers (B6 size)

Full sized stamp set

Pen

Printed Vellum Sheet

Foiled clear acetate sheet

Fine Art Card

Die Cut Set

Bonus Item

Option to purchase the Additional Paper Pack

Option to purchase the Additional Sticker Kit (Sticker Book)
The Planners Anonymous kit features one-of-a-kind watercolored artwork designed around a monthly theme to create exclusive products delivered to your door and online through our website each month. Every months theme is a new surprise and the items will change from month to month.

Our subscriptions are always open, although we do tend to sell out quickly. Once you are subscribed there is no need to resubscribe each month. Just subscribe once and we will do the rest so you can enjoy. We also offer Free Shipping to most countries.

We love to share previews of our upcoming kit here on our website, as well as on Instagram and our Facebook Page and Group.

Frequently Asked Questions
Use this text to share information about your brand with your customers. Describe a product, share announcements, or welcome customers to your store.
Have more questions? Check out our help page
Simply follow this link to subscribe to the Planners Anonymous Box and select whether you would like to include the additional sticker kit. Make sure you have your credit card handy - we accept all major credit cards.
If I subscribe now, what theme will i receive?

Our website will alway state which kit we are currently selling so make sure to check before purchasing your kit. We are currently working on a way to improve this so you will receive a confirmation of the kit you have purchased although we do not currently have a date for this to be rolled out.
When you subscribe, you are billed in advance for a kit that is shipped approximately 4 weeks after the subscription window for that kit closes.
That said, we're working very hard to ensure that we meet (and hopefully exceed) the following upcoming delivery plan to you.

For the latest shipping dates please visit our help page