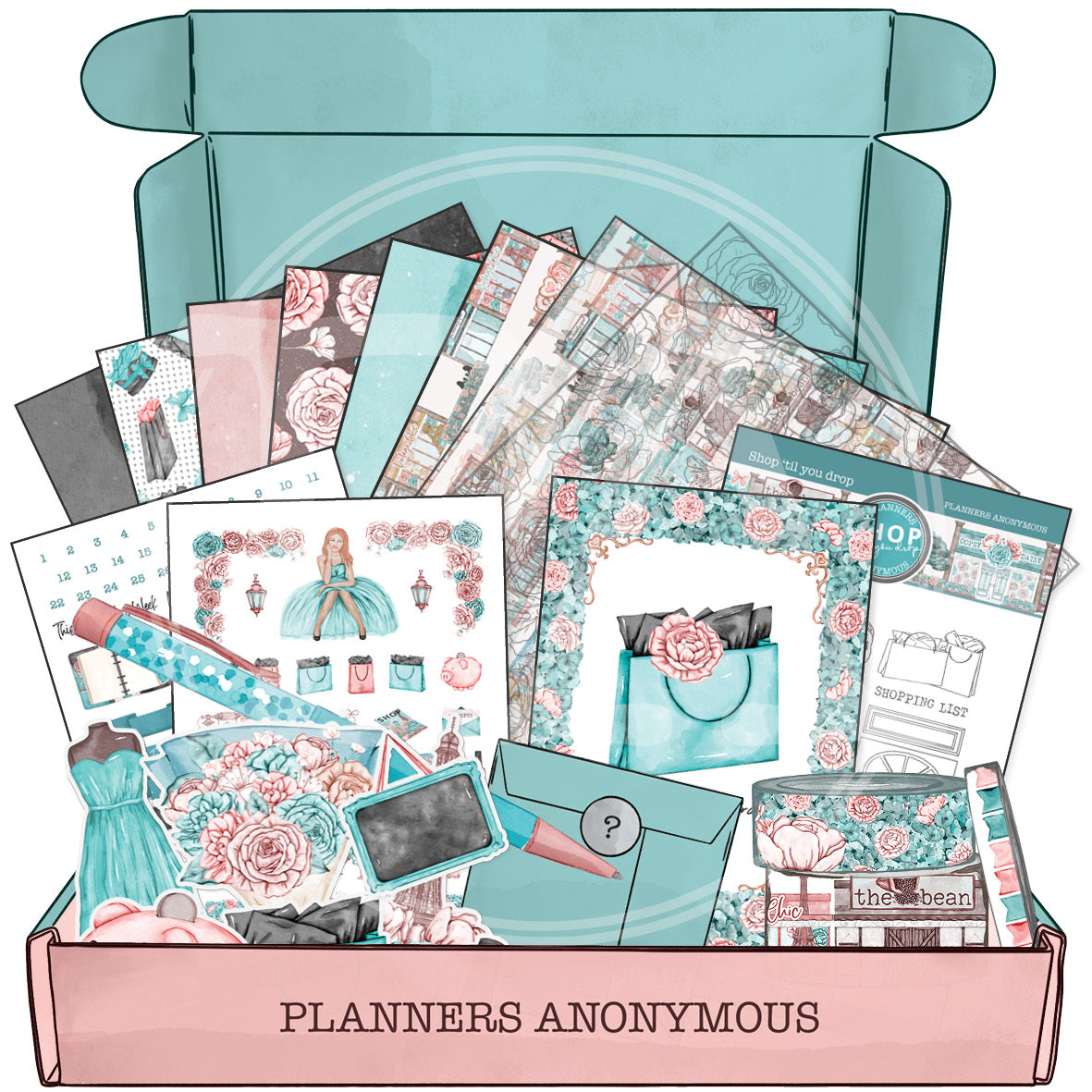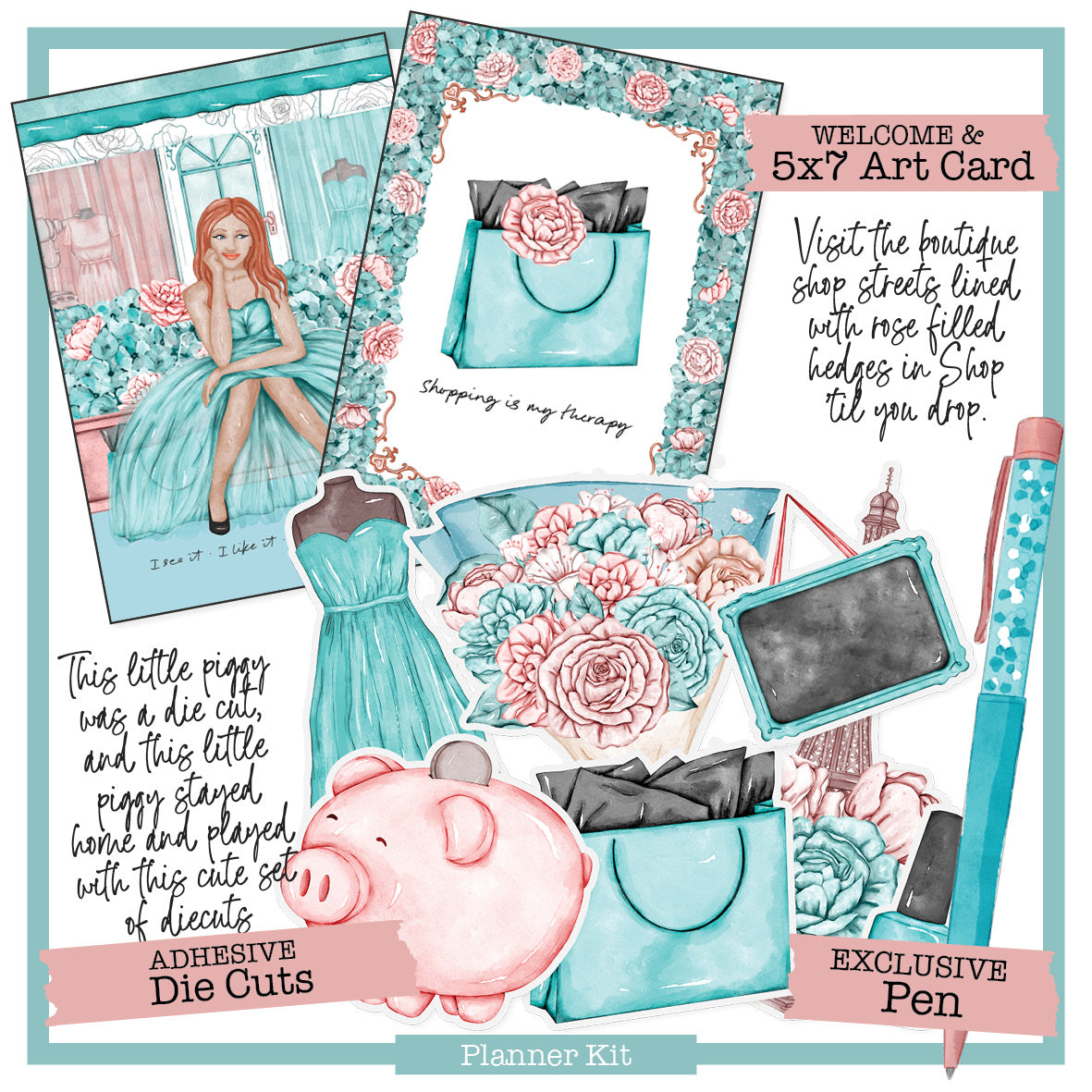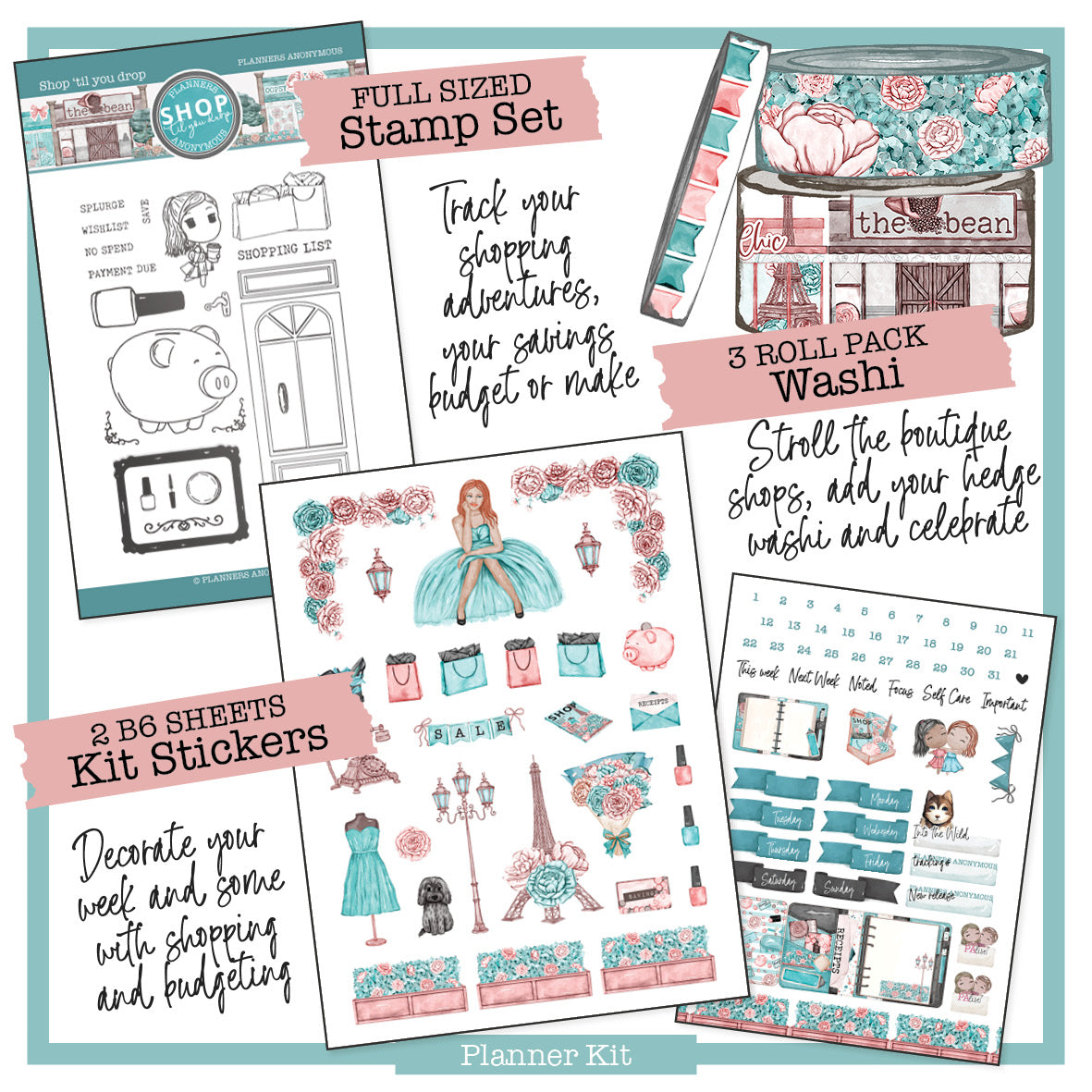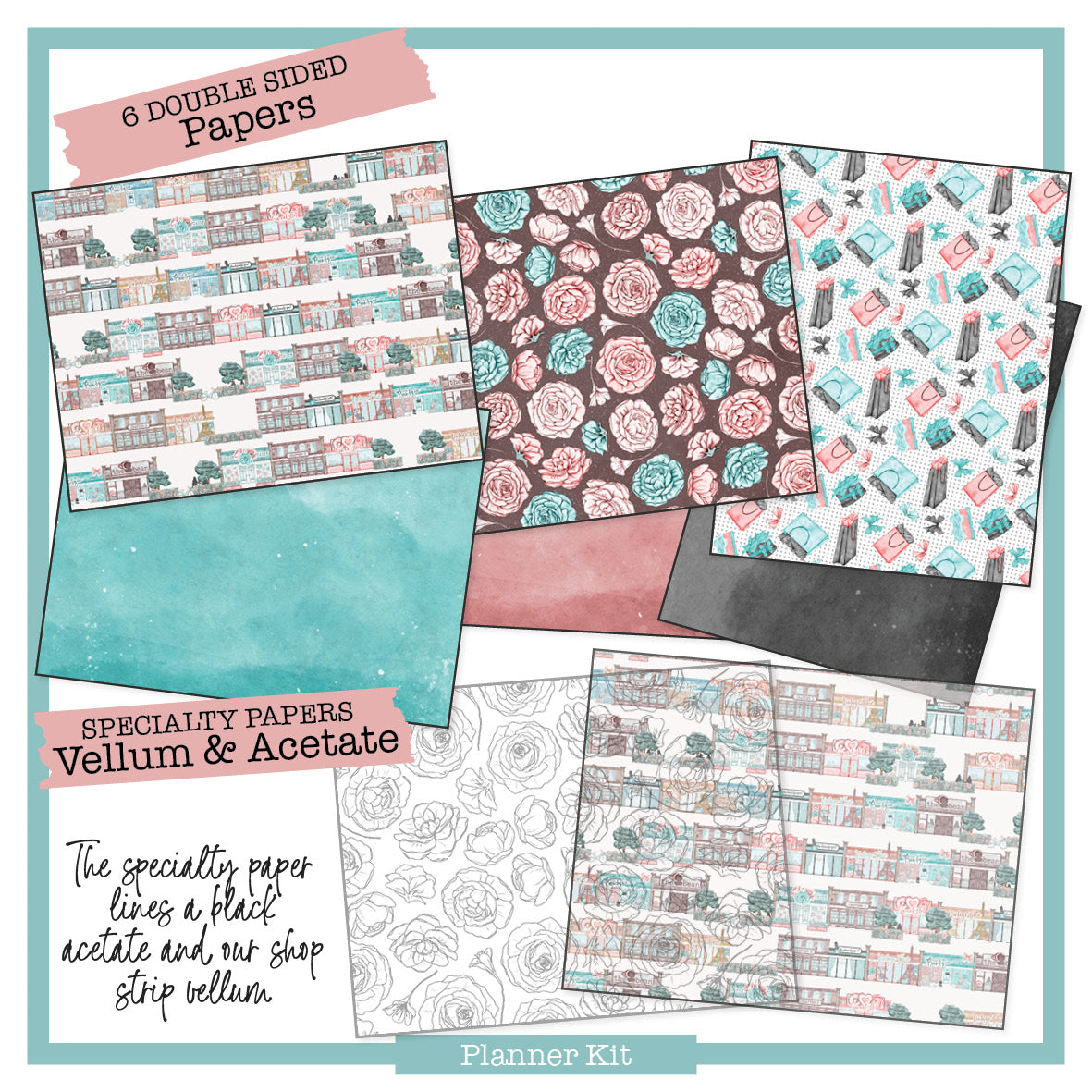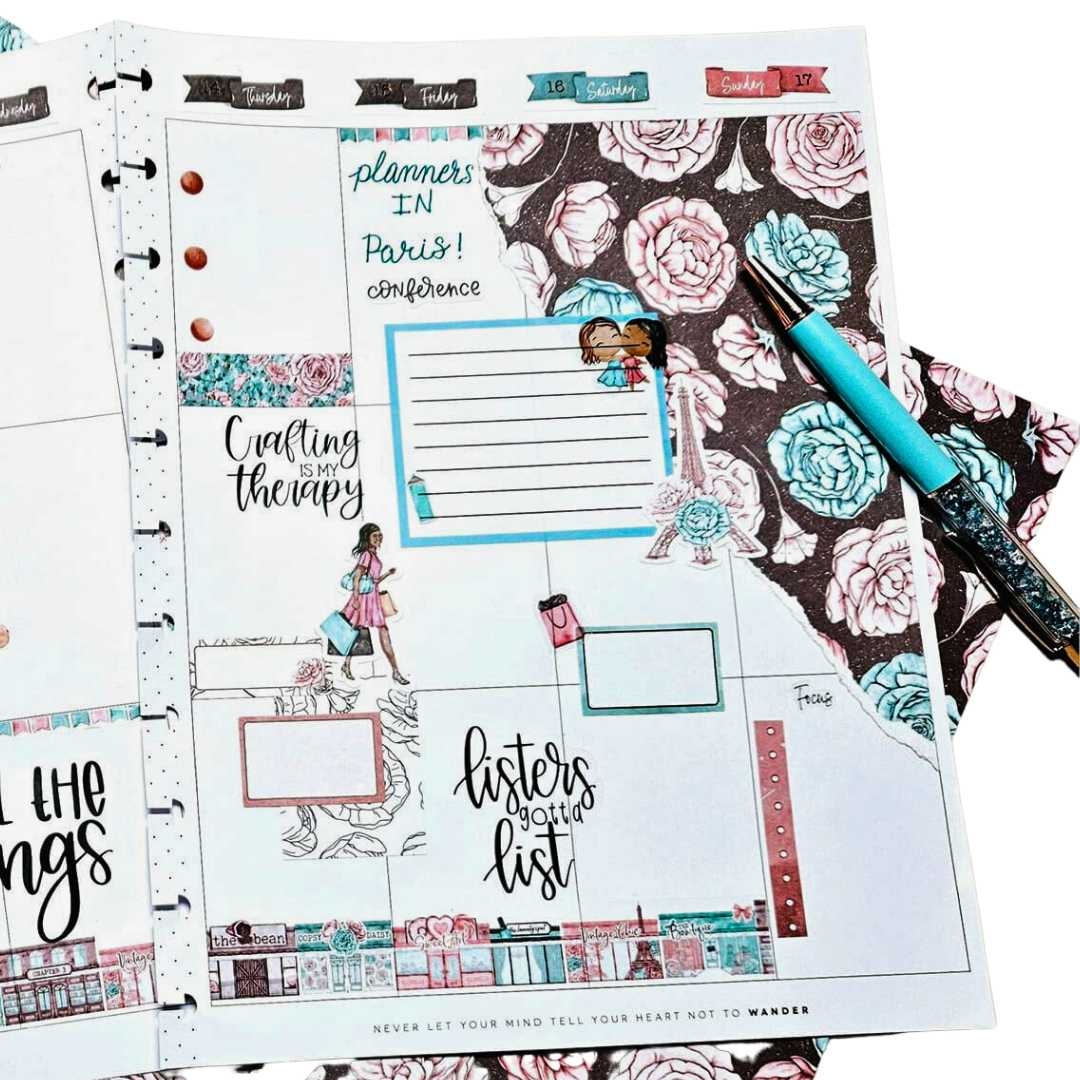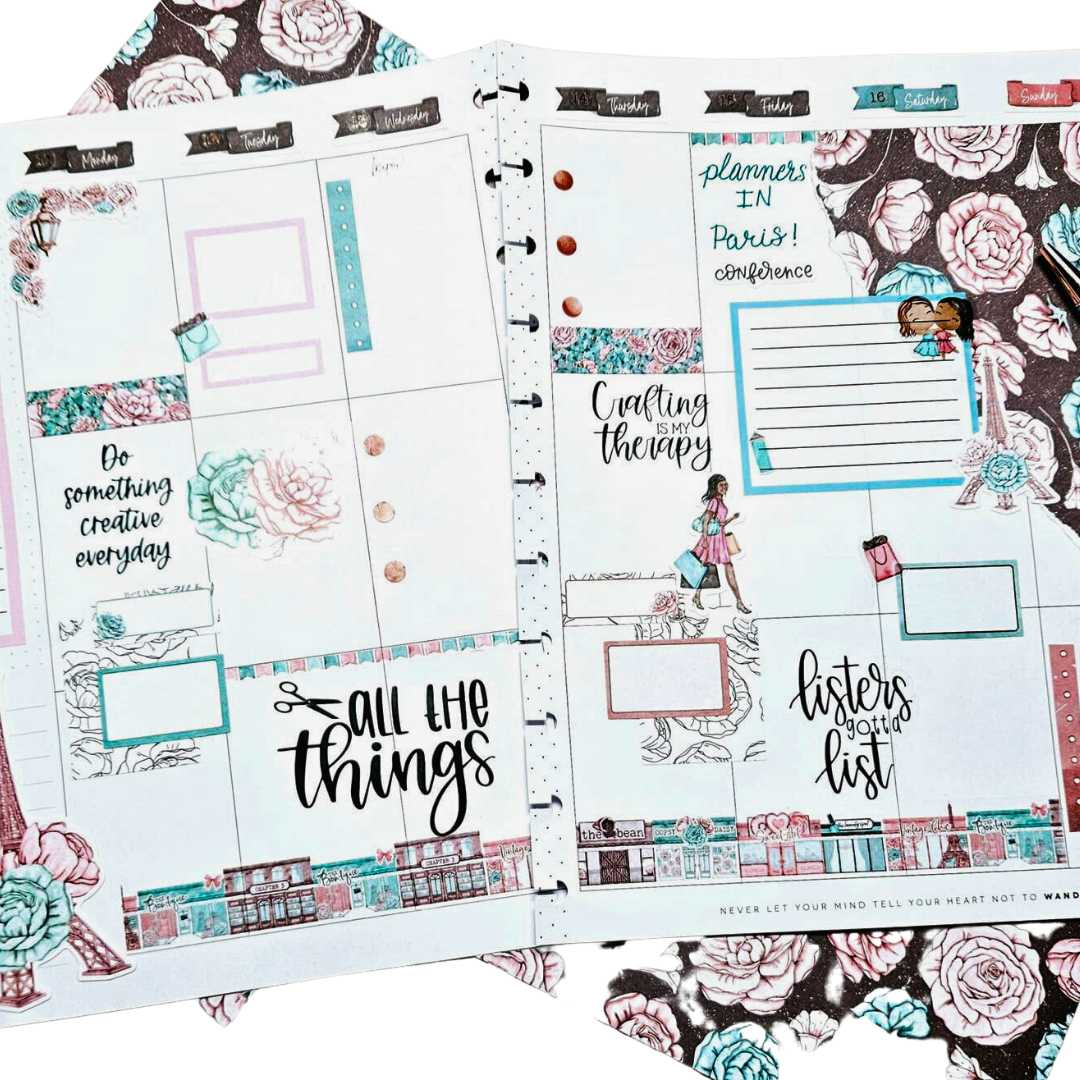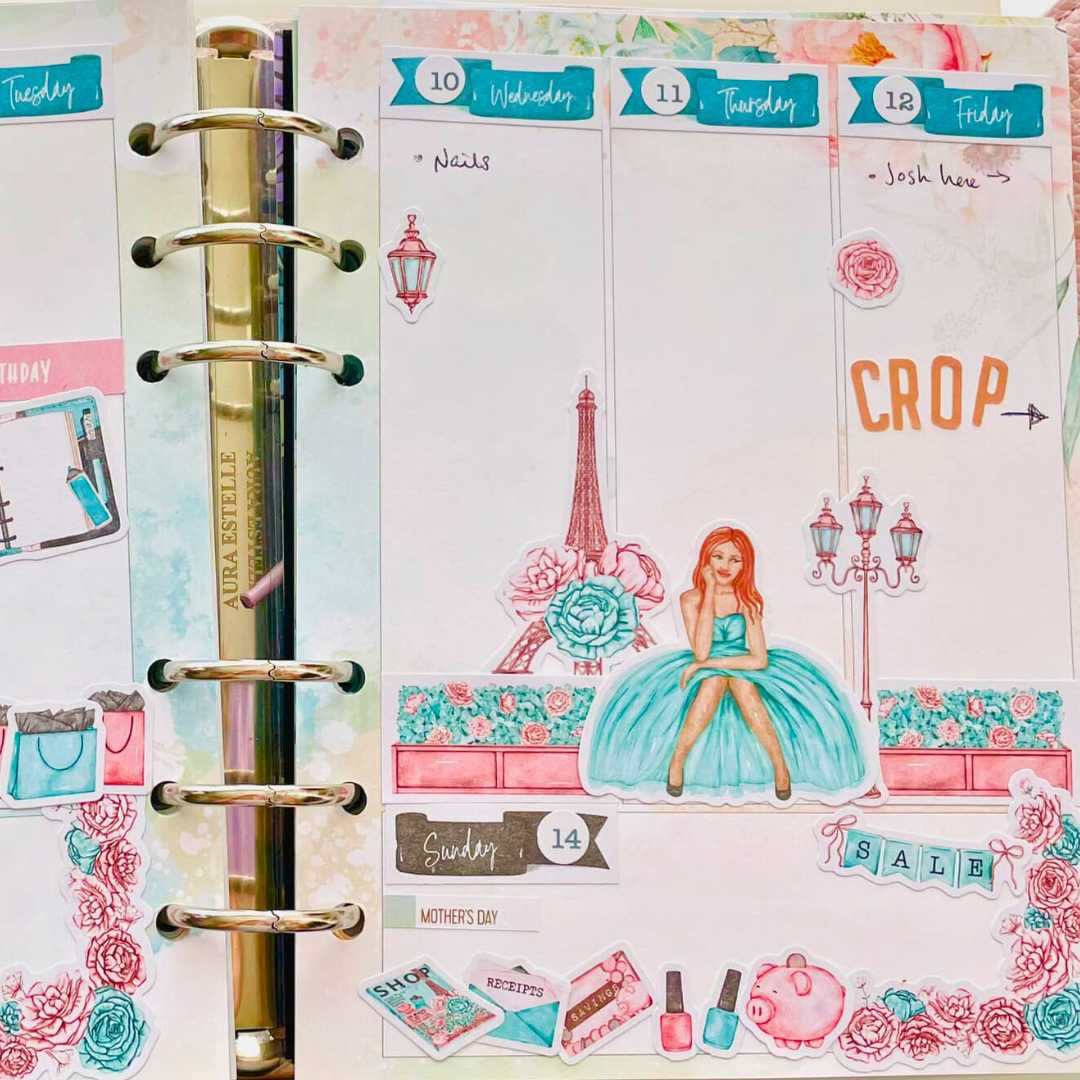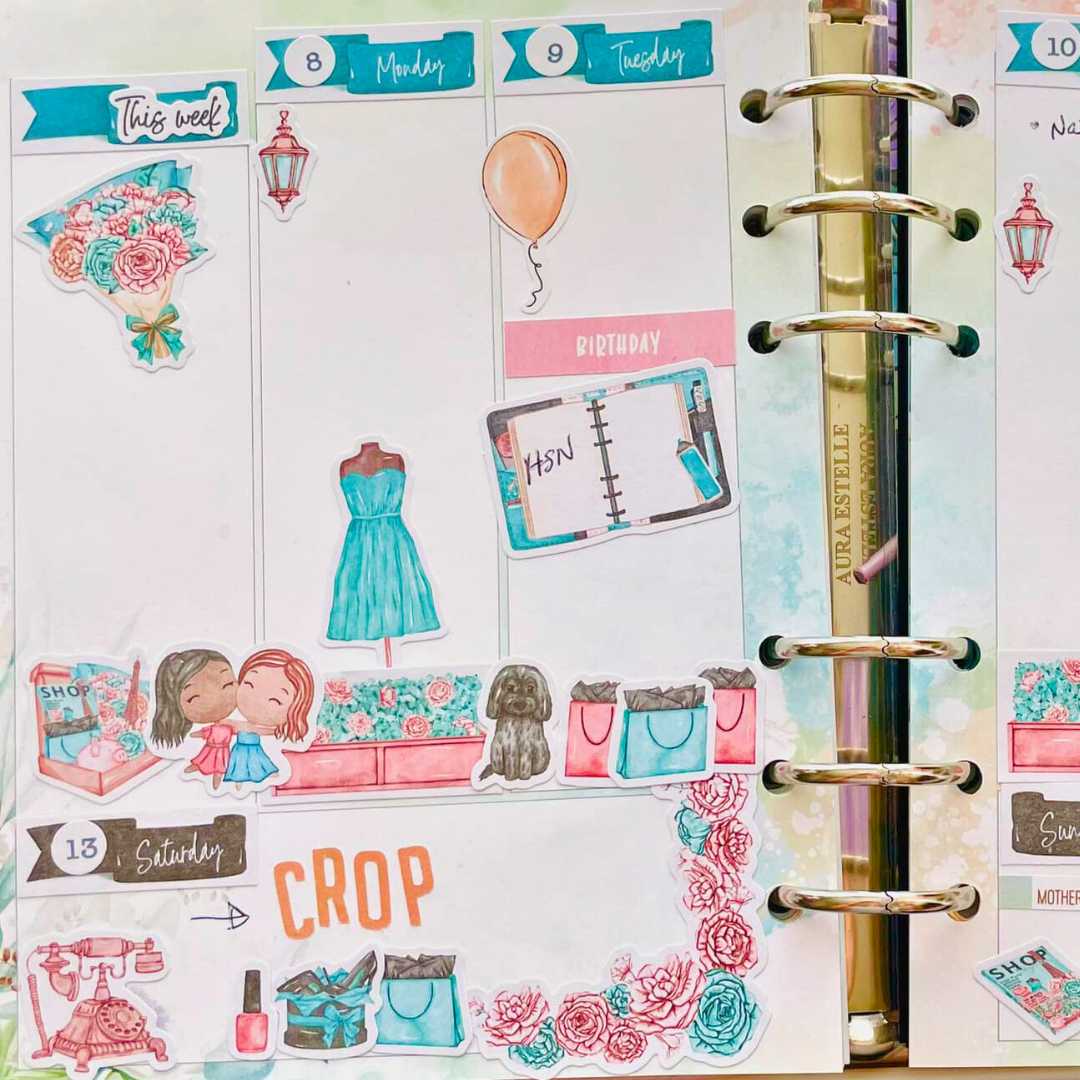 ---
Introducing the Shop til you Drop Planner Kit - the perfect accessory for any busy and organised person! This all-in-one kit includes everything you need to plan and document your daily or weekly planner, helping to keep track of your appointments and budget.


The kit features a matching set of washi tape, stickers, stamp set, pen, papers, and die cuts, all with a fun and playful shopping theme. Every element features Planners Anonymous' signature watercolour style, and with loads of bags, signs, credit card and other designs, the kit is perfect to use for any spread related to shopping or budgeting.


Like all of our kits, the matchy-matchy goodness extends right the way through, and will help you create an extra special layout in your planner.


Whether you're a busy shopper or just love to stay organised, the Shop Til You Drop Planner Kit is the perfect choice. So grab your wallet and get ready to plan and document all  your shopping adventures with this amazing planner kit.

Use it for planner layouts, dashboards, monthly or weekly layouts, memory keeping, scrapbooking, cardmaking or any number of other craft & papercraft projects, the Shop Til You Drop kit will help you add effortless style. You make the plans, we'll bring the pretty.

With Planners Anonymous' wonderfully designed planner kits, there's no reason your planner can't inspire you each and every day. Designed by planners, for planners, our kits feature functional and decorative elements that can be used in just about any size or orientation planner layout to highlight what matters in your day and to help keep you on track as you take control of your agenda.

Images are illustrative and show example projects created using this kit.

Each kit includes

• 6 sheets of double-sided paper
• 1 Sheet of Vellum
• 1 Sheet of Acetate (and a BONUS foiled sheet on top!)
• Pen
• Foiled washi wide (22mm)
• Foiled washi standard (15mm)
• Foiled washi thin (5mm)
• Full-sized stamp set 
• 5x7" Feature art card
• Die cut set 
• Sticker sheet set 
• Mystery Item

 

Once sold out this will not be restocked.

 




View all
Coastal Escape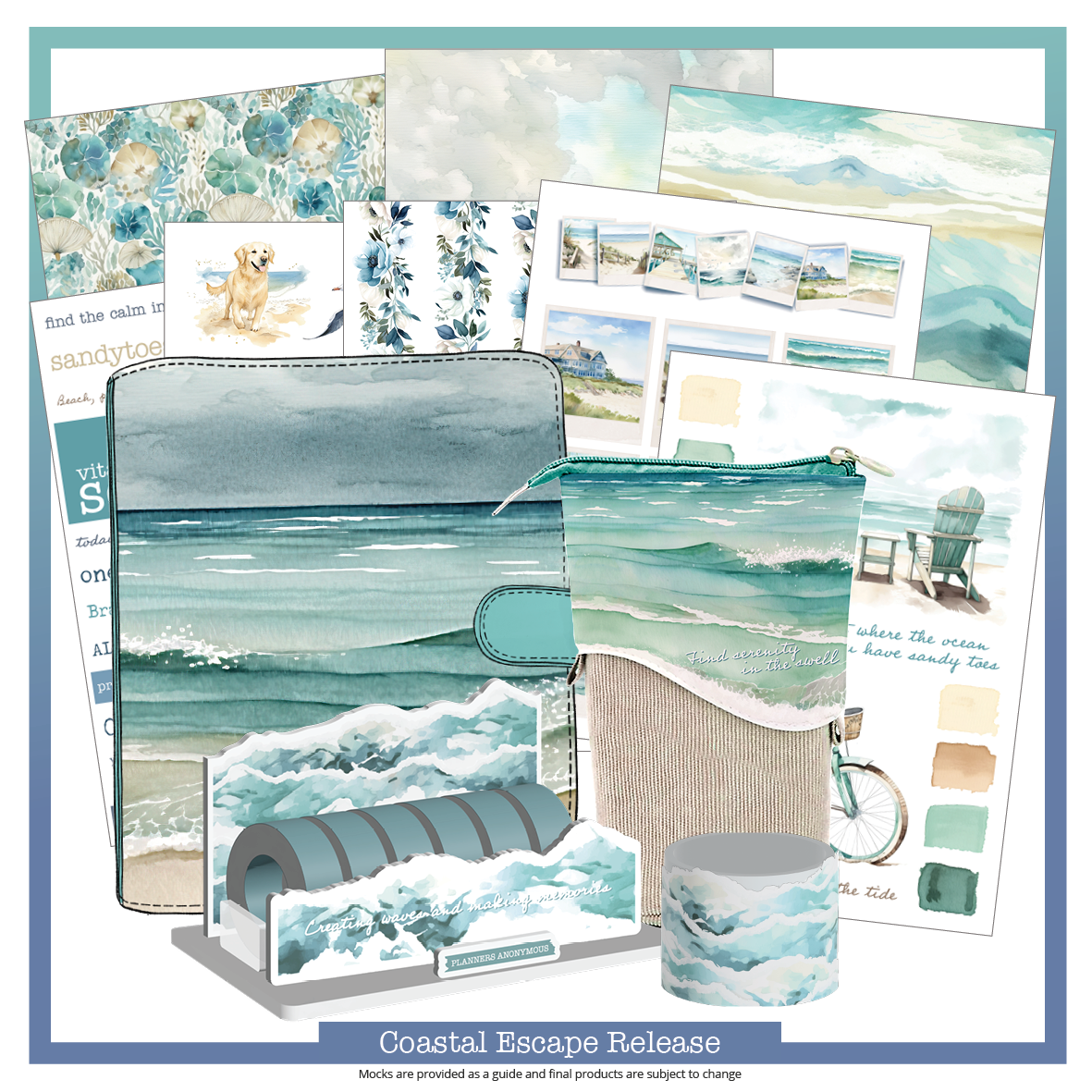 Coastal Escape Pre-order is available now
Discover the Coastal Escape range, our latest collection crafted to turn your planner or bujo into a seaside sanctuary for self-care and mental well-being. Immerse yourself in beachy bliss and find...
Coastal Escape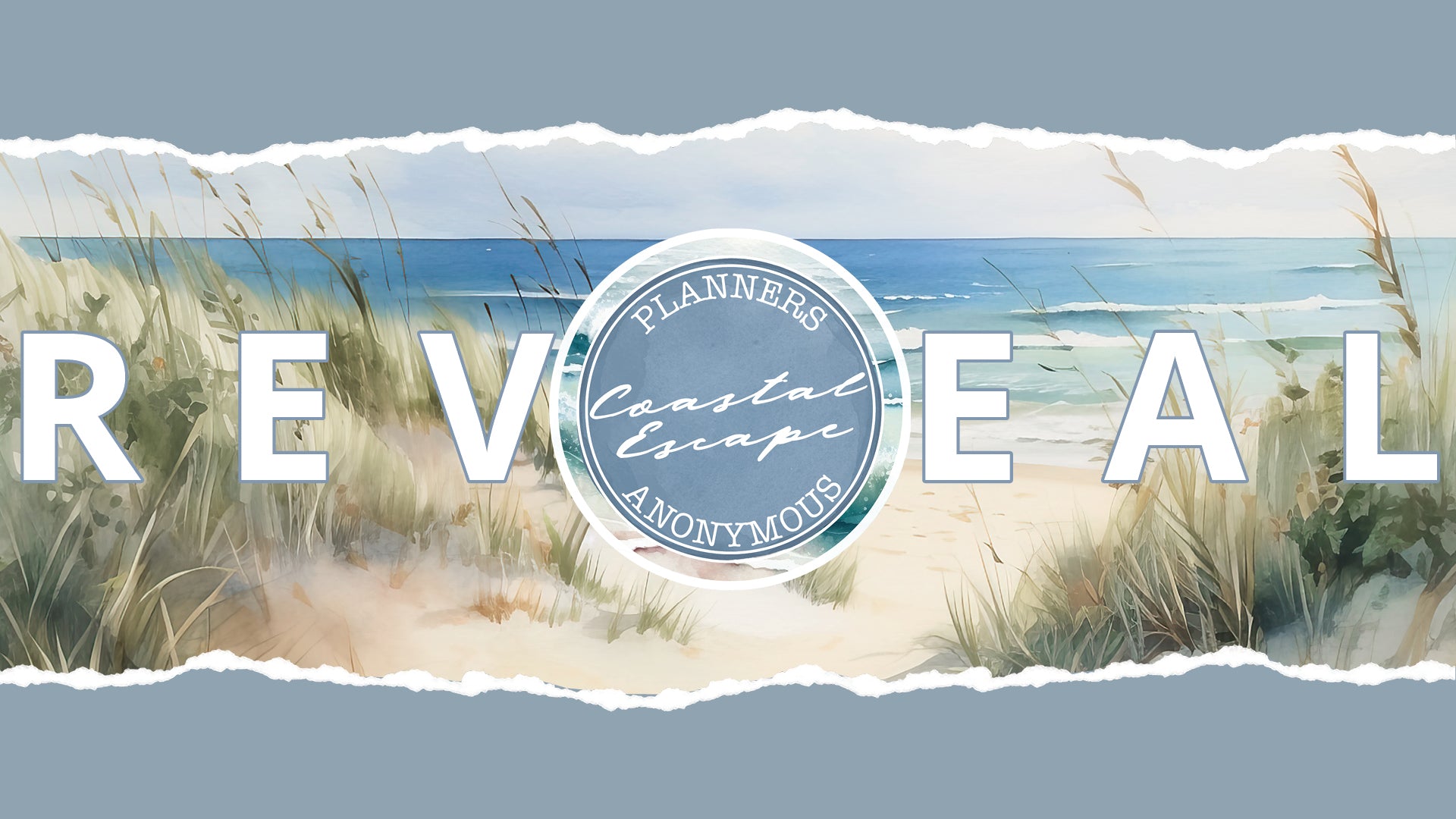 Take some time out of your busy schedule to enjoy the beautiful coastlines of Coastal Escape
Plum Blossom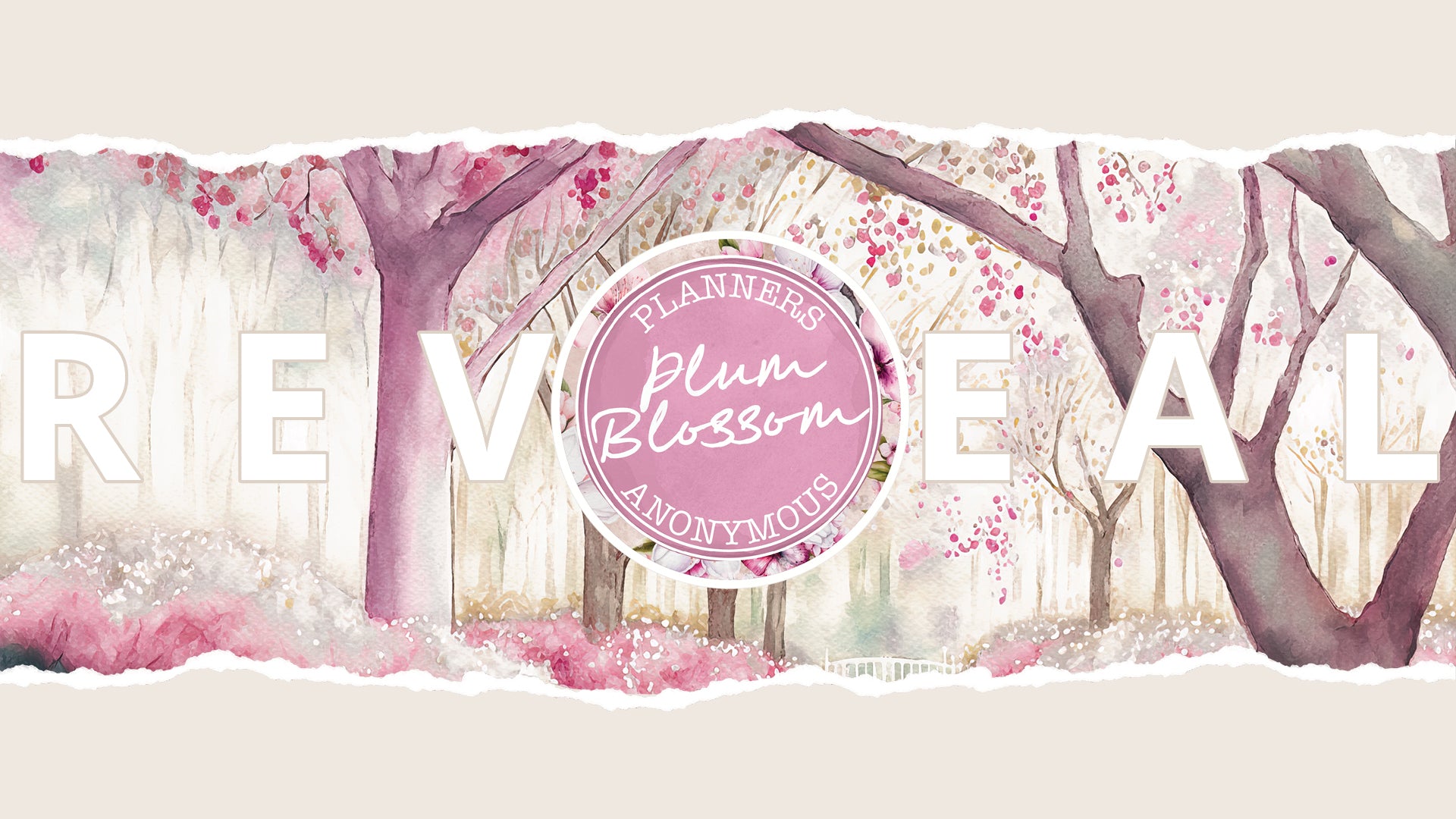 The beautifully illustrated art includes cherry and plum blossoms, high tea teacups, and butterflies, all tied together with a secret garden feel. Find out more here.