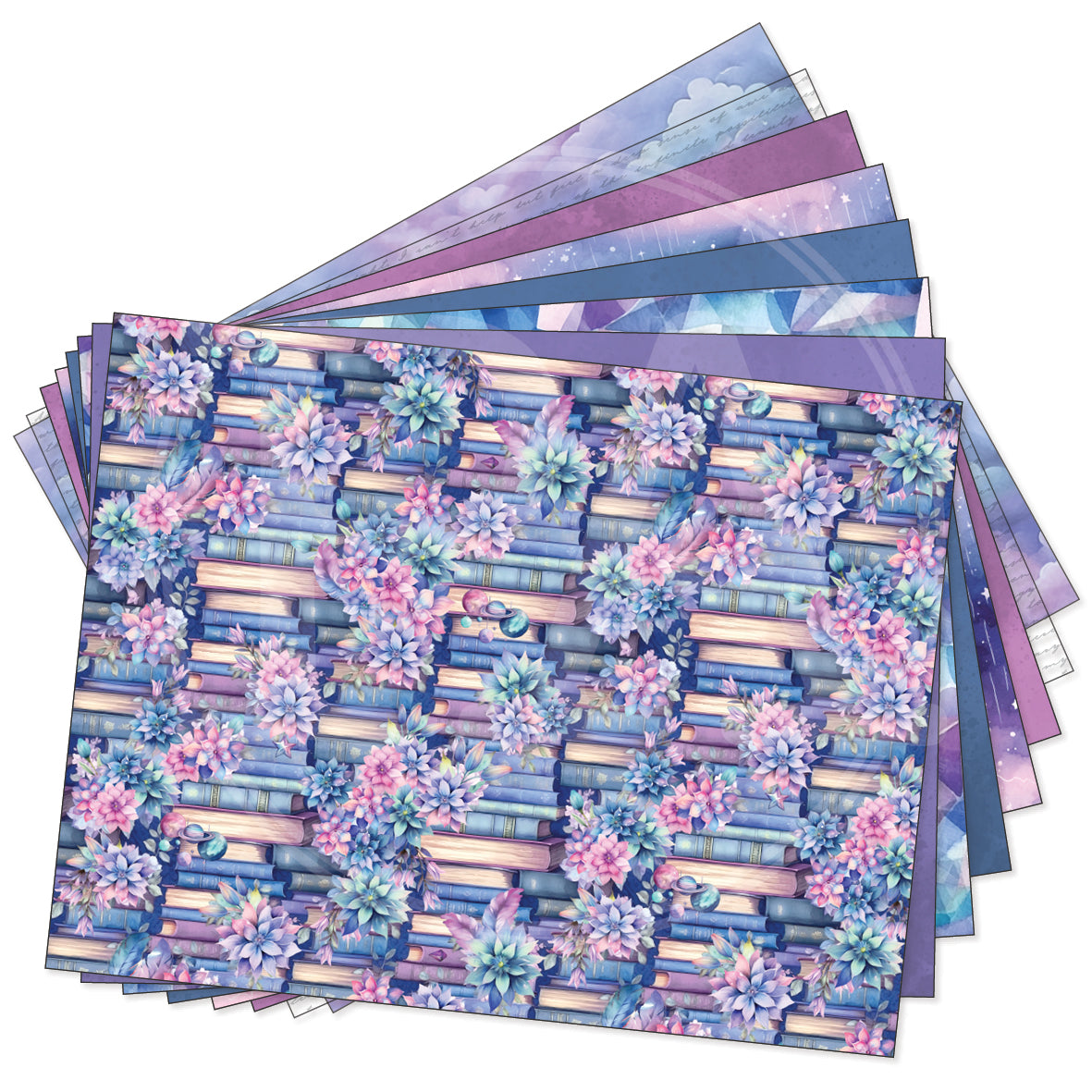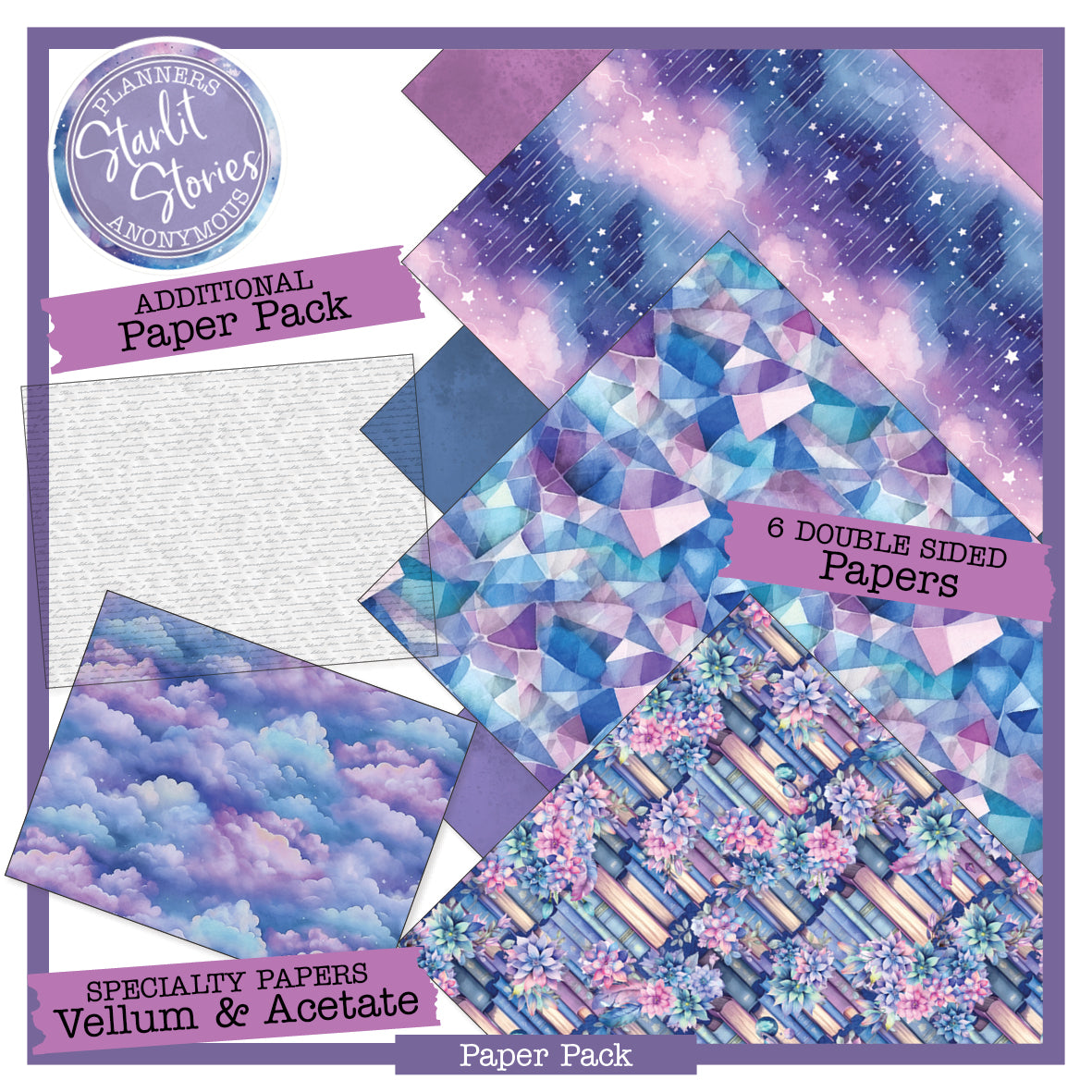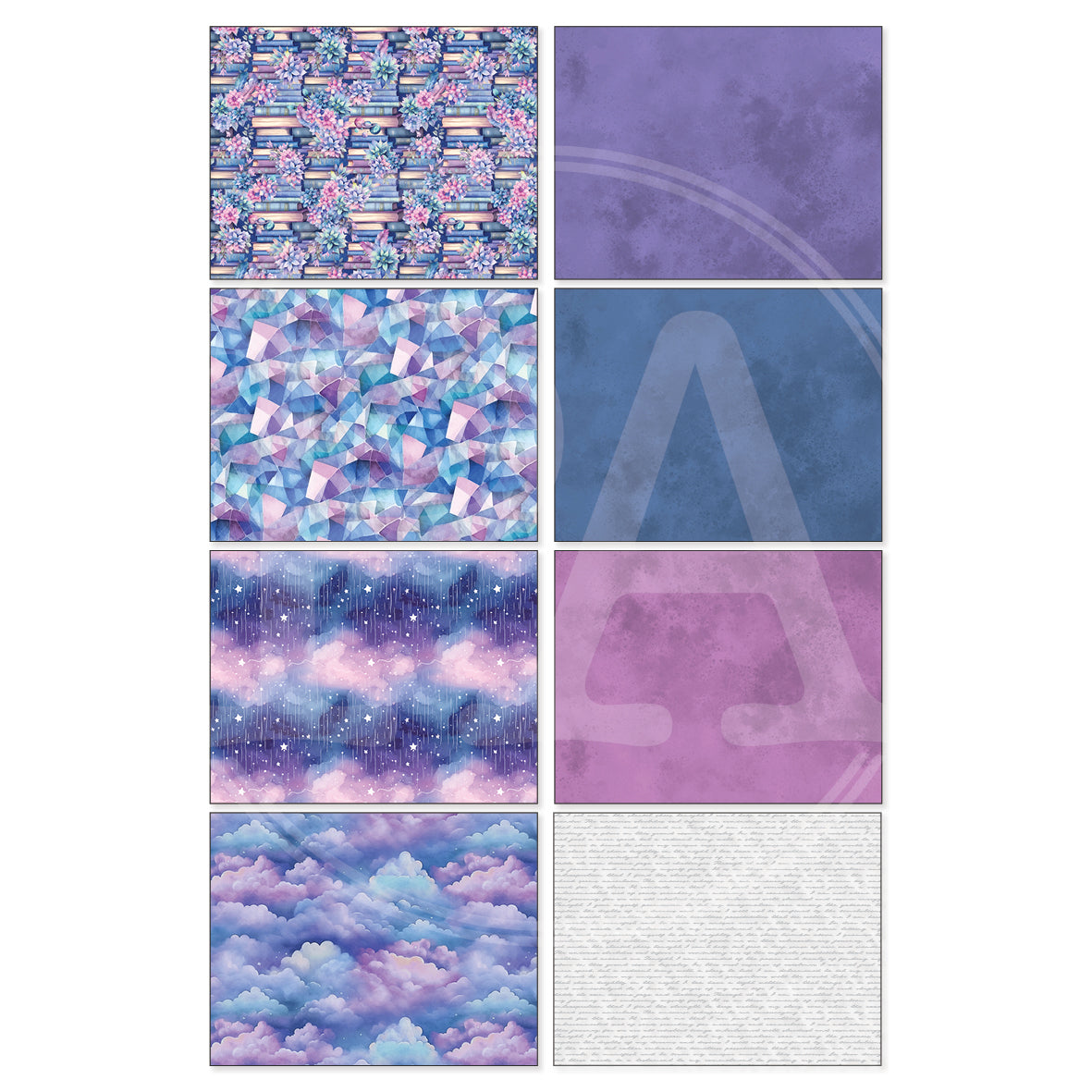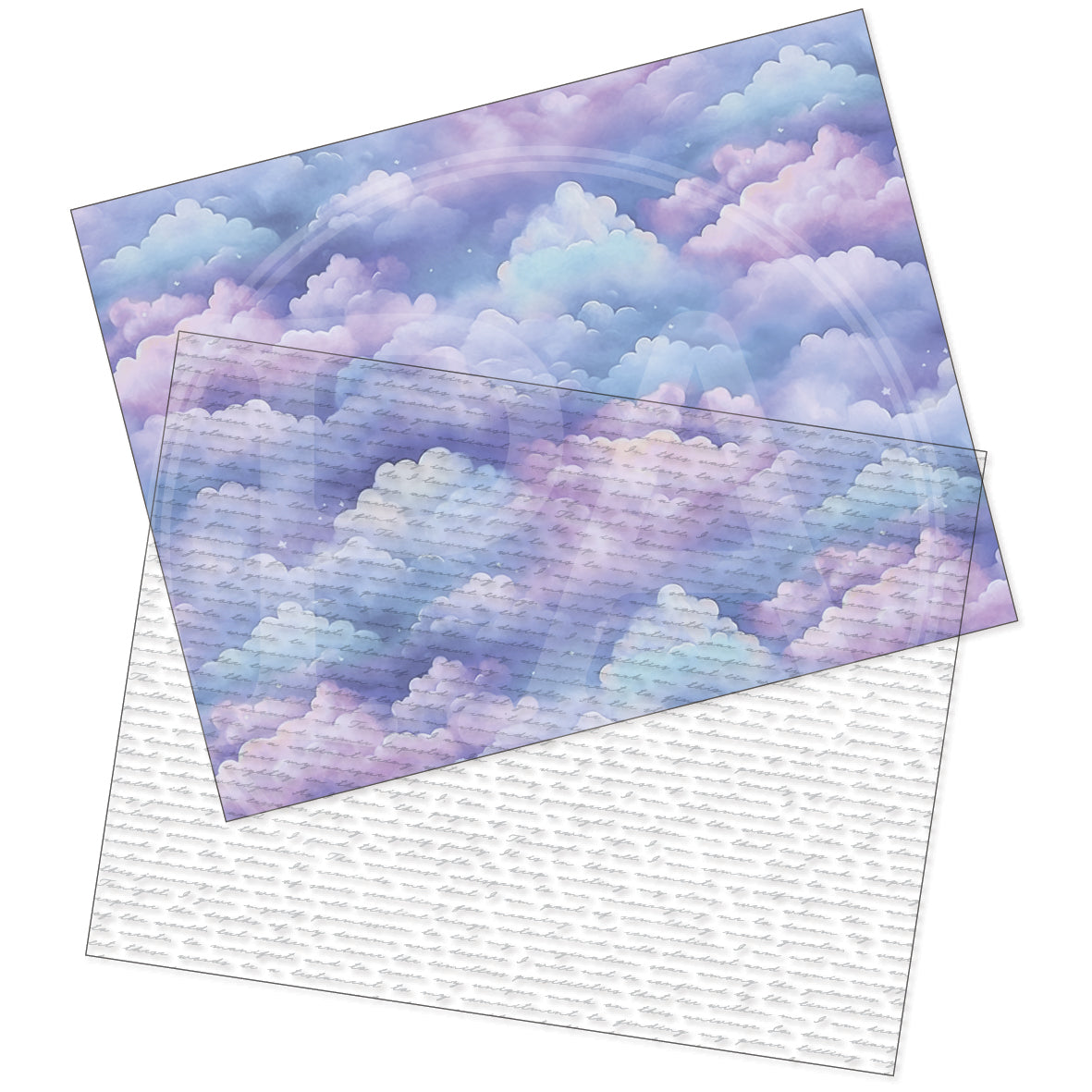 Starlit Stories additional paper pack
---
🌟 Starlit Stories Additional Paper Pack 📜

Step into a universe where tales of adventure meet the glimmer of the cosmos with our Starlit Stories Additional Paper Pack! Embellished with enchanting books, ethereal stars, and timeless florals, this pack offers designs distinct from the standard kit, but harmoniously crafted in the celestial Starlit Stories theme.

Within this mesmerizing pack, you'll unveil:

🌟 Six Exclusive Papers: Dive into two copies each of three captivating designs, each echoing the allure of the Starlit Stories theme. These US letter-sized, double-sided sheets are ideal for crafting imaginative planner spreads, mystical journals, or whimsical DIY crafts.

📑 Specialty Papers: Unearth added creative dimensions with an extra set of specialty papers - one acetate and one vellum sheet. These alluring additions correspond with those in the standard kit, lending an ethereal and distinctive texture to every endeavor.

🌌 Starlit Stories Theme: All pages in this collection are graced with our Starlit Stories motif, showcasing a world where books take flight amongst stars, intertwined with florals and set against a backdrop of rich purples and verdant greens. They're guaranteed to infuse your planning and journaling moments with a touch of magic and wonder!

The Starlit Stories Additional Paper Pack is your passport to a realm of dreams and stardust. Whether you're broadening your Starlit Stories Planner Kit or simply seeking a touch of mystique in your creative pursuits, this pack promises to sprinkle a bit of the cosmos into your daily life. Secure yours now and begin your celestial journaling journey! 🌌📚🌸

Photos may include other products not included in this listing

Please note that colours may display and print differently due to variations in watercolour tones, displays, and editing.
---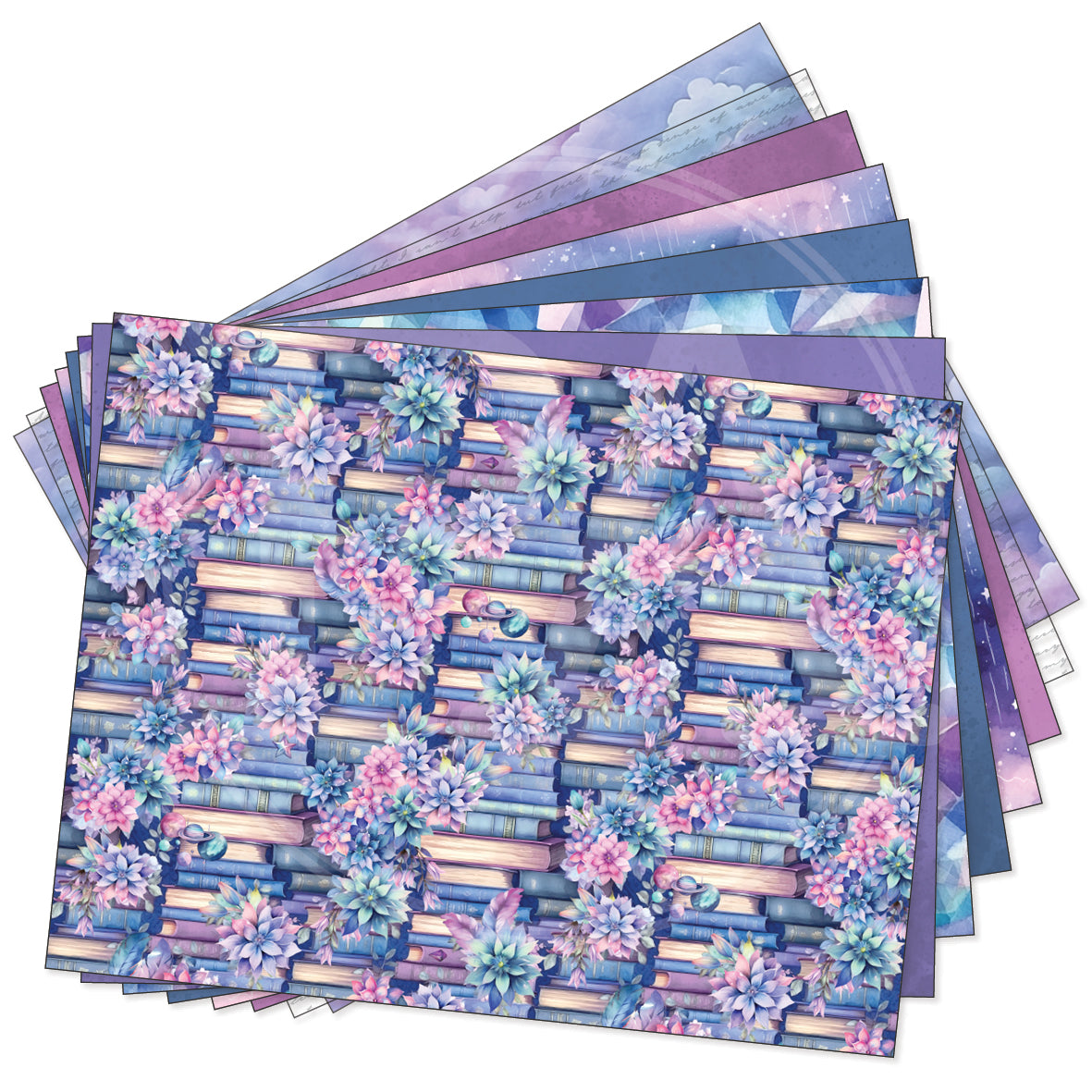 This product has no reviews yet.
This product has no reviews yet.