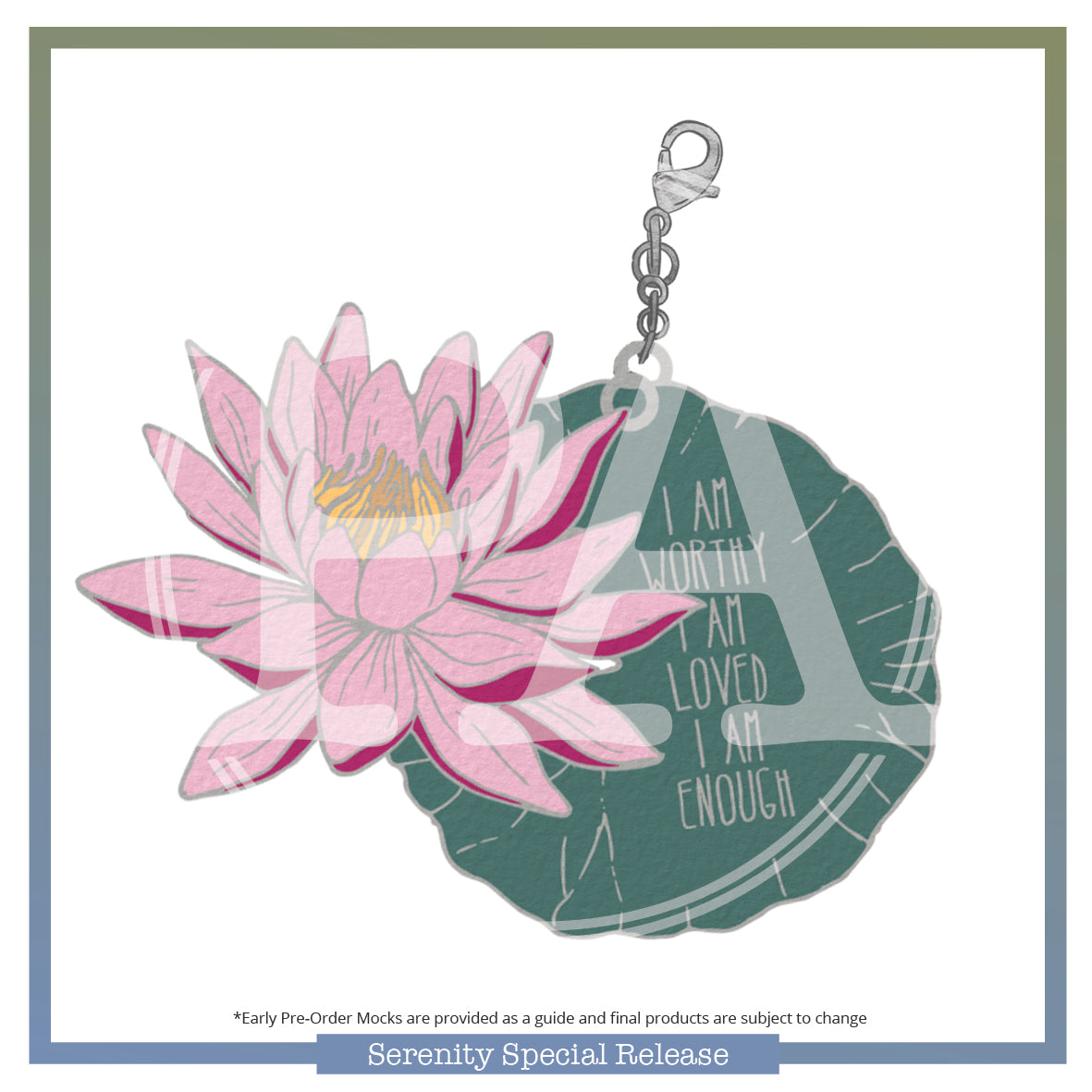 Serenity Enamel Charm
---
 Carry a daily reminder that you're worthy and enough with you with this classy Serenity lotus flower charm. With a handy lobster clip, the choice of how to use it is yours - it'd be great as a charm on your planner, or you could attach it to your purse, keyring, favourite chocolate - wherever you need a reminder that you're just awesome being you really!

The limited edition Serenity A5 Creative Notebook will be available for pre-order on Friday, 16th September 2022 at 11:00am AEST.

Super early bird pricing will end Wednesday 21st September 2022 at 11:00am AEST. Early bird pricing will end Sunday 25th September 2022 at 11:00am AEST.

All images shown are indicative only - there may be slight variations to colour and design size.

Preordered items are expected to ship around November 5, 2022. If 2022 has taught us anything, it is that there may be delays outside of our control on these items, due to supply chain, covid related lockdowns and so on. Every effort is being made to meet our expected timeline!

All items in your order will ship together - so if you've purchased other items, please be aware that they'll ship once the preorder items are available.
---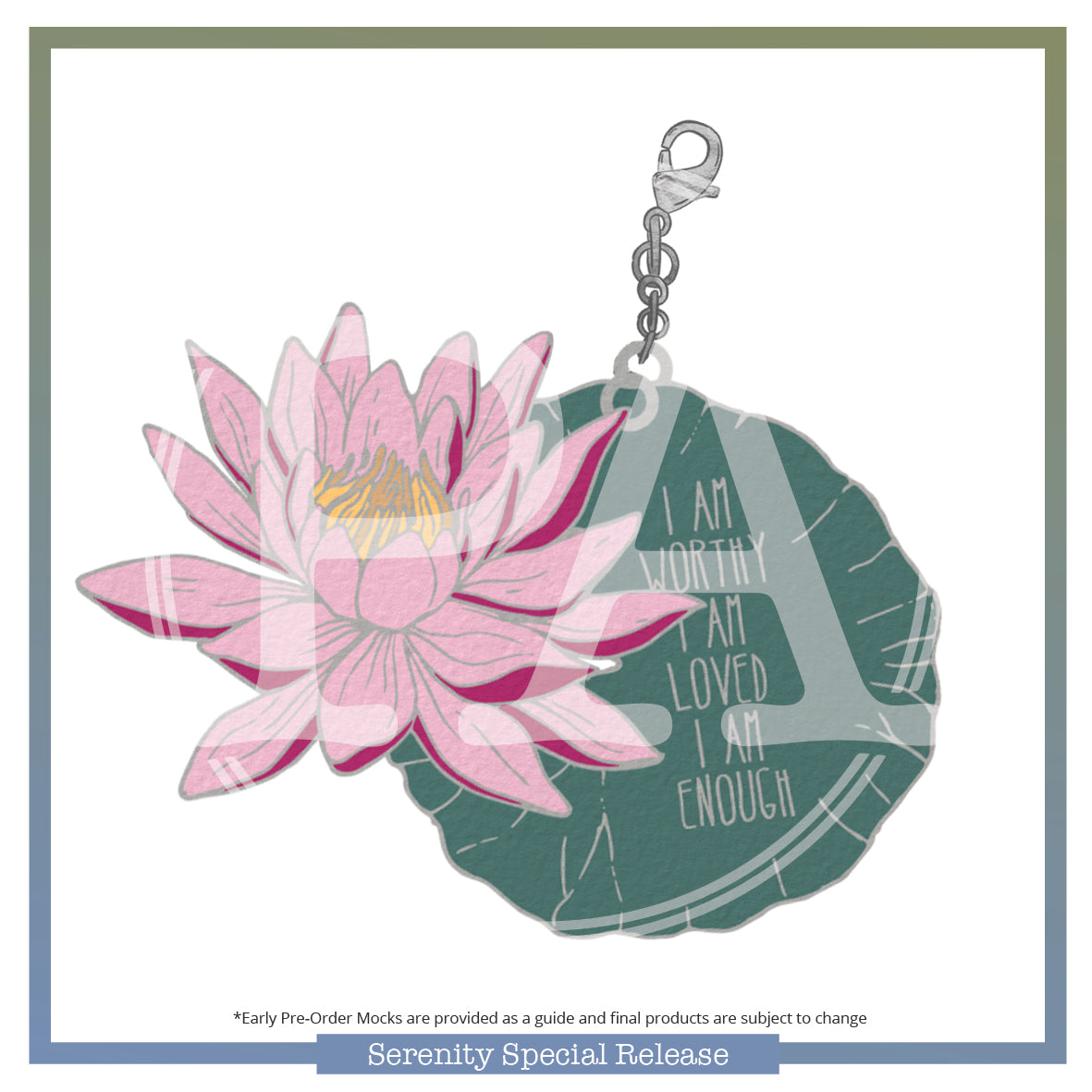 This product has no reviews yet.
This product has no reviews yet.