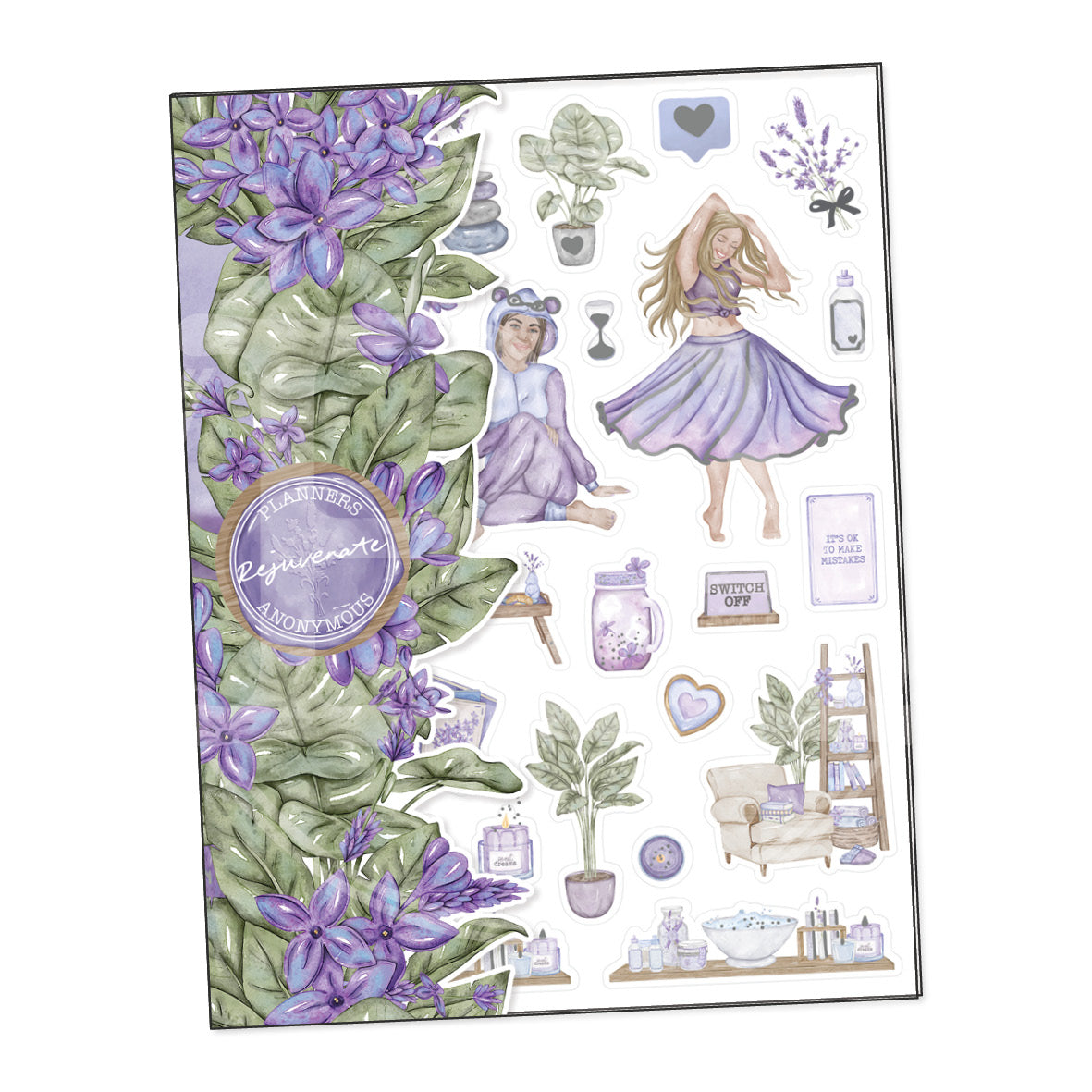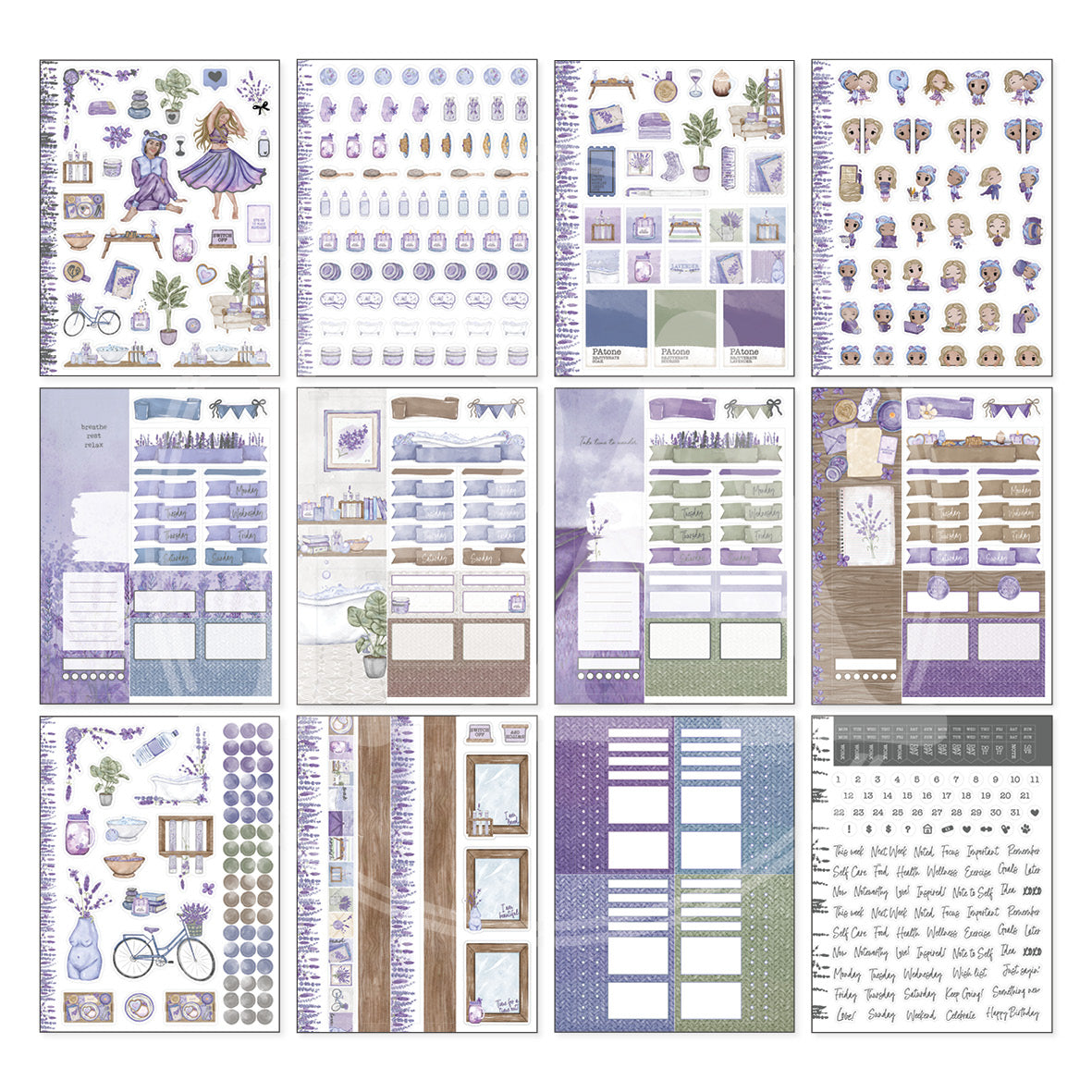 Rejuvenate planner sticker book
Take a moment to yourself and find inner peace with the our Rejuvenate Planner Sticker Book. This wonderful sticker book comes with enough stickers to decorate a full month in your planner, using a mix of functional and deco elements. Perfect for mindful planning, you're sure to love this book!

The soothing and refreshing theme is consistent across each and every element, with the matching washi, stickers, stamp set, pen, papers and die cuts all matching and delivering planner peace for you.


With hand drawn scenes including nature elements, wellness icons and motivational pieces throughout, the kit is focused on your mindfulness and self-care. With soothing lavendar, blue and green colours throughout, this planner kit will add an extra special touch to your planner or scrapbooking layout.

Whether you're looking for some extra inspiration or just want to add some calm and relaxation to your planning, the Rejuvenate Planner Planner Sticker Book is the perfect choice. So take a deep breath and get ready to rejuvenate with this amazing planner kit.

Use it for planner layouts, dashboards, monthly or weekly layouts, memory keeping, scrapbooking, cardmaking or any number of other craft & papercraft projects, the Rejuvenate kit will help you add effortless style. You make the plans, we'll bring the pretty.

With Planners Anonymous' wonderfully designed planner kits, there's no reason your planner can't inspire you each and every day. Designed by planners, for planners, our kits feature functional and decorative elements that can be used in just about any size or orientation planner layout to highlight what matters in your day and to help keep you on track as you take control of your agenda.

Images are illustrative and show example projects created using this kit.
---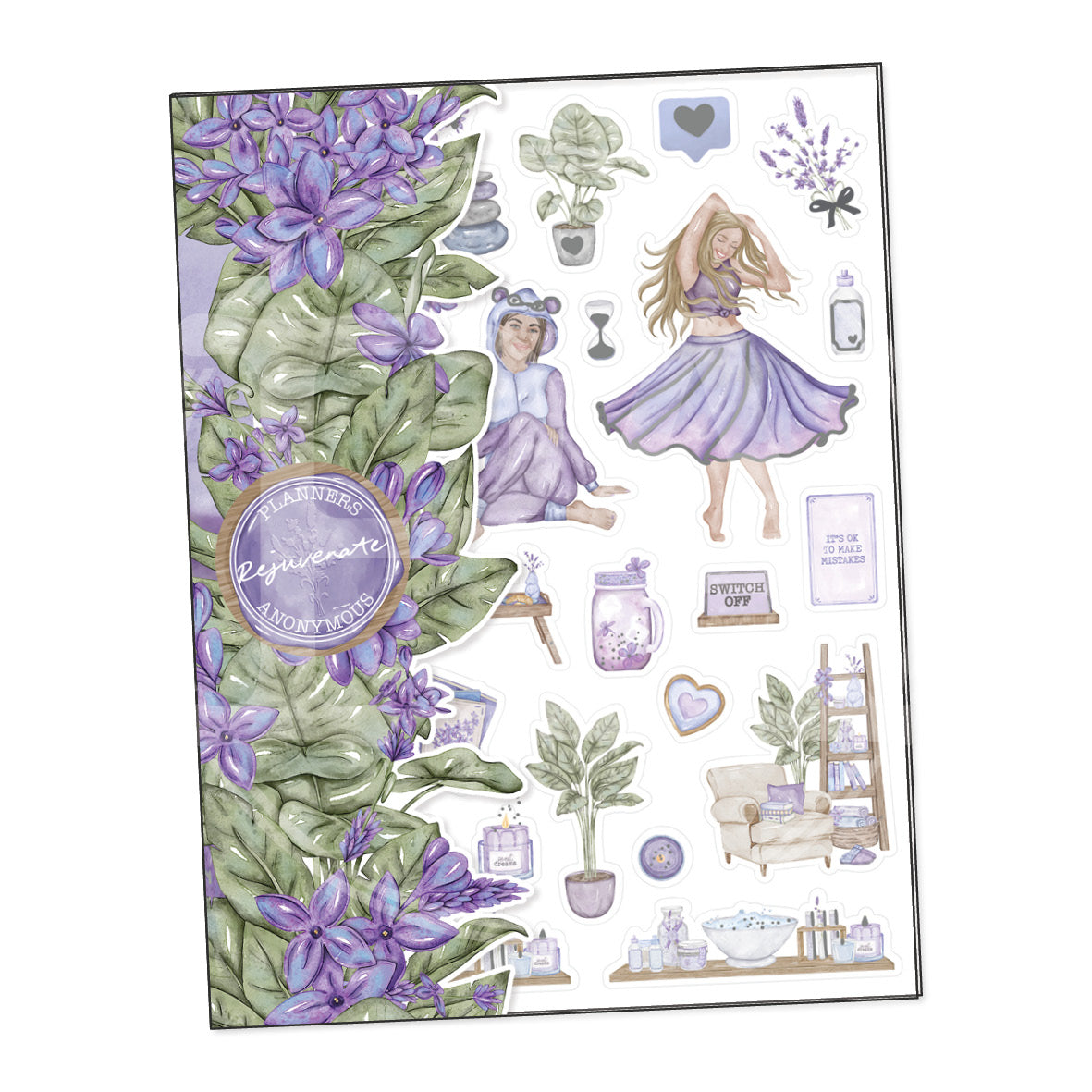 This product has no reviews yet.
This product has no reviews yet.