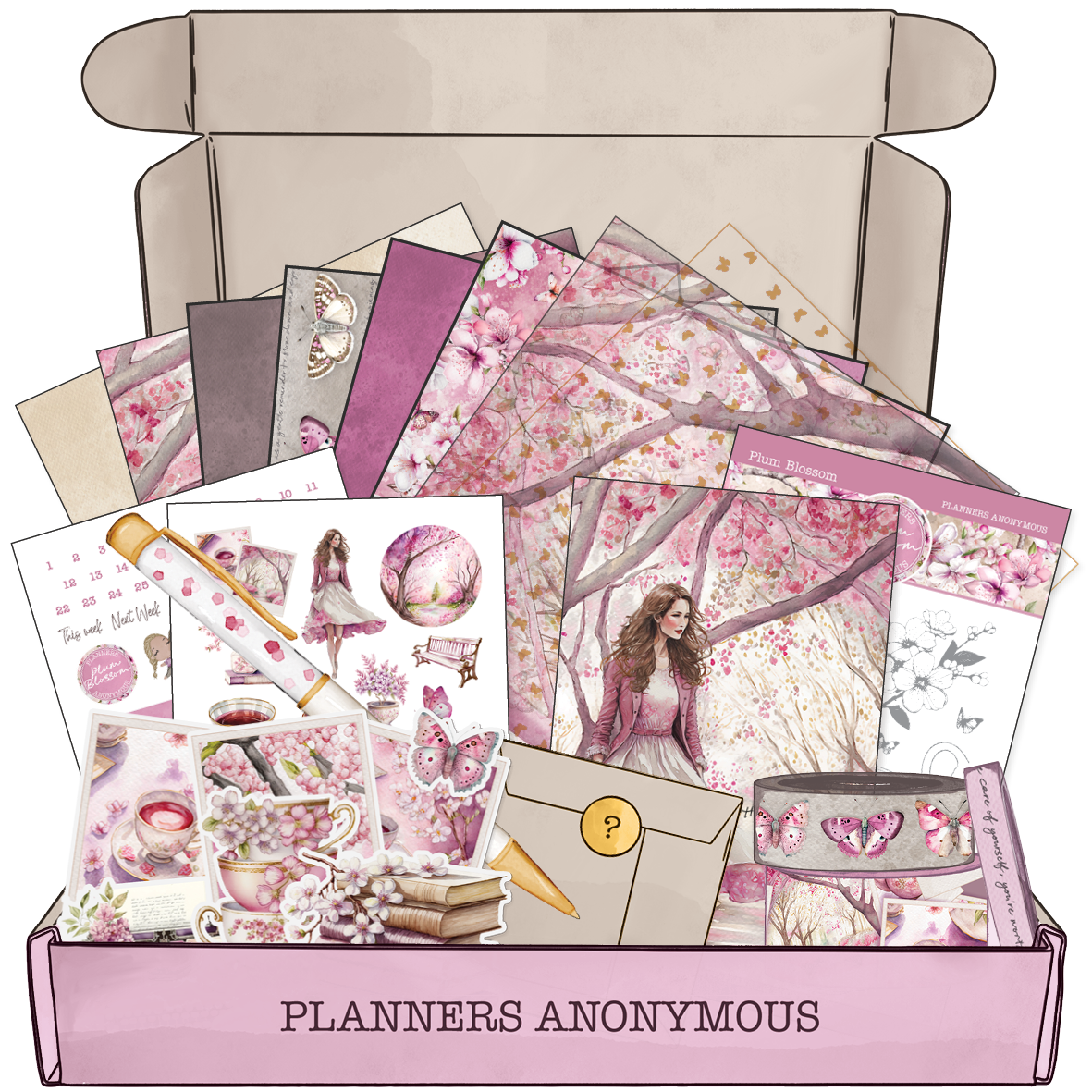 Plum Blossom Planner Kit
---
Embrace the beauty of springtime with our whimsical Plum Blossom planner kit. This enchanting collection, inspired by cherry blossom trees features a delightful pink and plum colour scheme with touches of green and white. Filled with charming scenes, secret gardens and majestic butterflies

🦋

, our Plum Blossom Planner Kit will transform yoru planner spreads into a magical wonderland.

This kit is designed to be used in all types of planners, bullet journals and memory keeping systems. So whether you're a seasoned planner addict or just starting out, this kit has everything you need to make your planning process beautiful, fun and easy. With a gorgeous pink, plum and spring color palette and the most amazing floral scenes, you'll be sure to fall in love with this kit.

Stocks are strictly limited, so don't miss out on this incredible opportunity to get your hands on the "Plum Blossom" Planner Kit today! 

Each kit includes:

🌸 Six sheets of US Letter-sized journaling paper (double-sided) - Enjoy three captivating designs with two copies of each, perfect for planning, journaling, and scrapbooking.
🌸 Two sheets of stickers (deco and functional) - Adorn your planner with beautiful blossoms and practical stickers for planning with style.
🌸 Three washi tapes (wide, medium, and narrow) - Enhance your spreads with these coordinating washi tapes, adding a touch of elegance and charm.
🌸 A matching pen - Write in style with this gorgeous pen that perfectly complements the Plum Blossom theme.
🌸 A set of adhesive die cuts - Bring your planner pages to life with these enchanting die cuts featuring blossoms, butterflies, and more.
🌸 Two sheets of specialty paper (acetate and vellum) - Add a unique touch to your planner with these stunning specialty papers, perfect for layering and creating depth.
🌸 A full-sized stamp set - Stamp your way to beautiful planner spreads with this versatile and charming stamp set.
🌸 Bonus item: A pair of washi cards and a planner pocket - Store your favorite washi tapes and planner essentials with ease, while adding a touch of the Plum Blossom theme to your setup.

Don't miss the chance to experience the magic of the Plum Blossom Planner kit 🌟. Order now and let the enchanting colors and designs inspire your planning and journaling journey!

---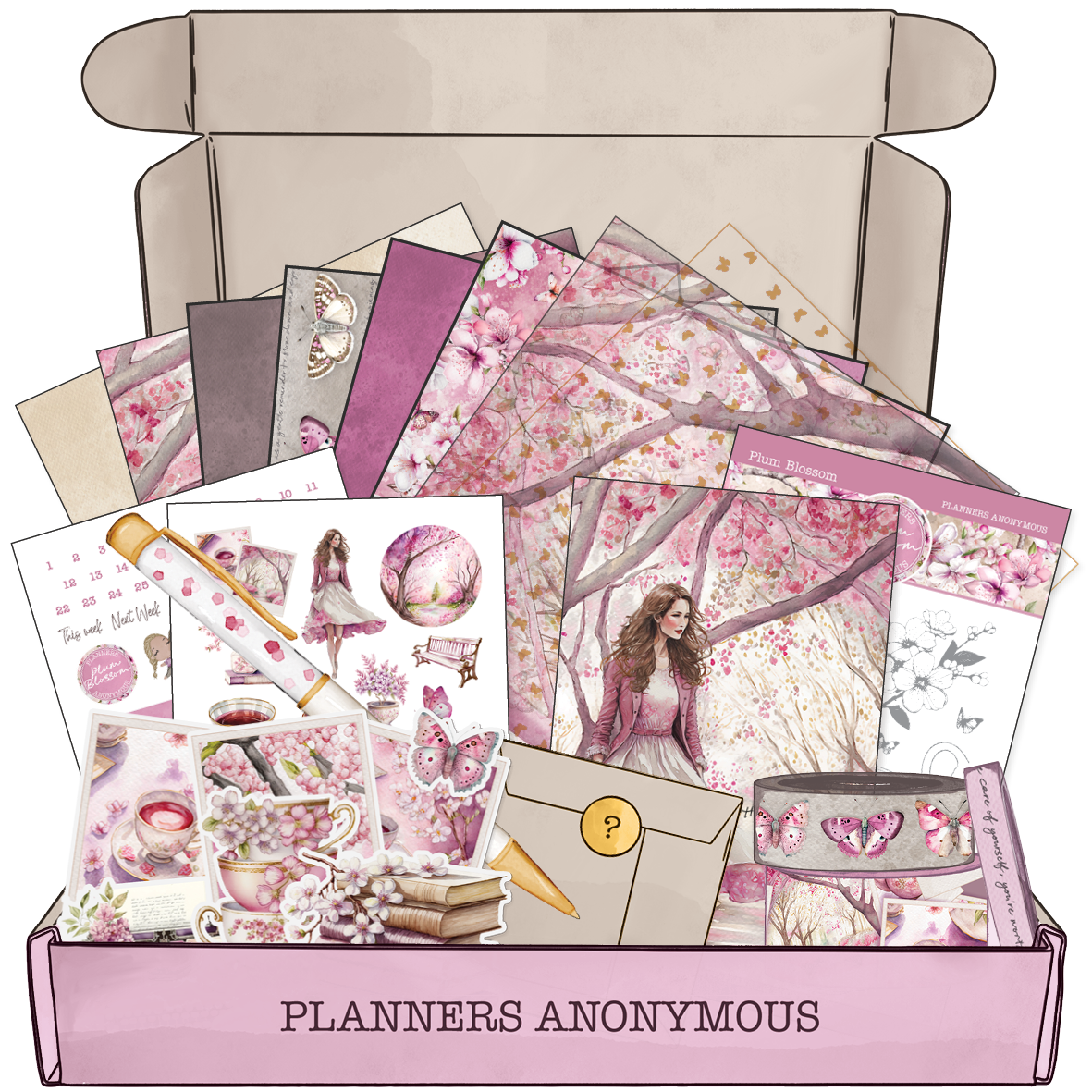 This product has no reviews yet.
This product has no reviews yet.