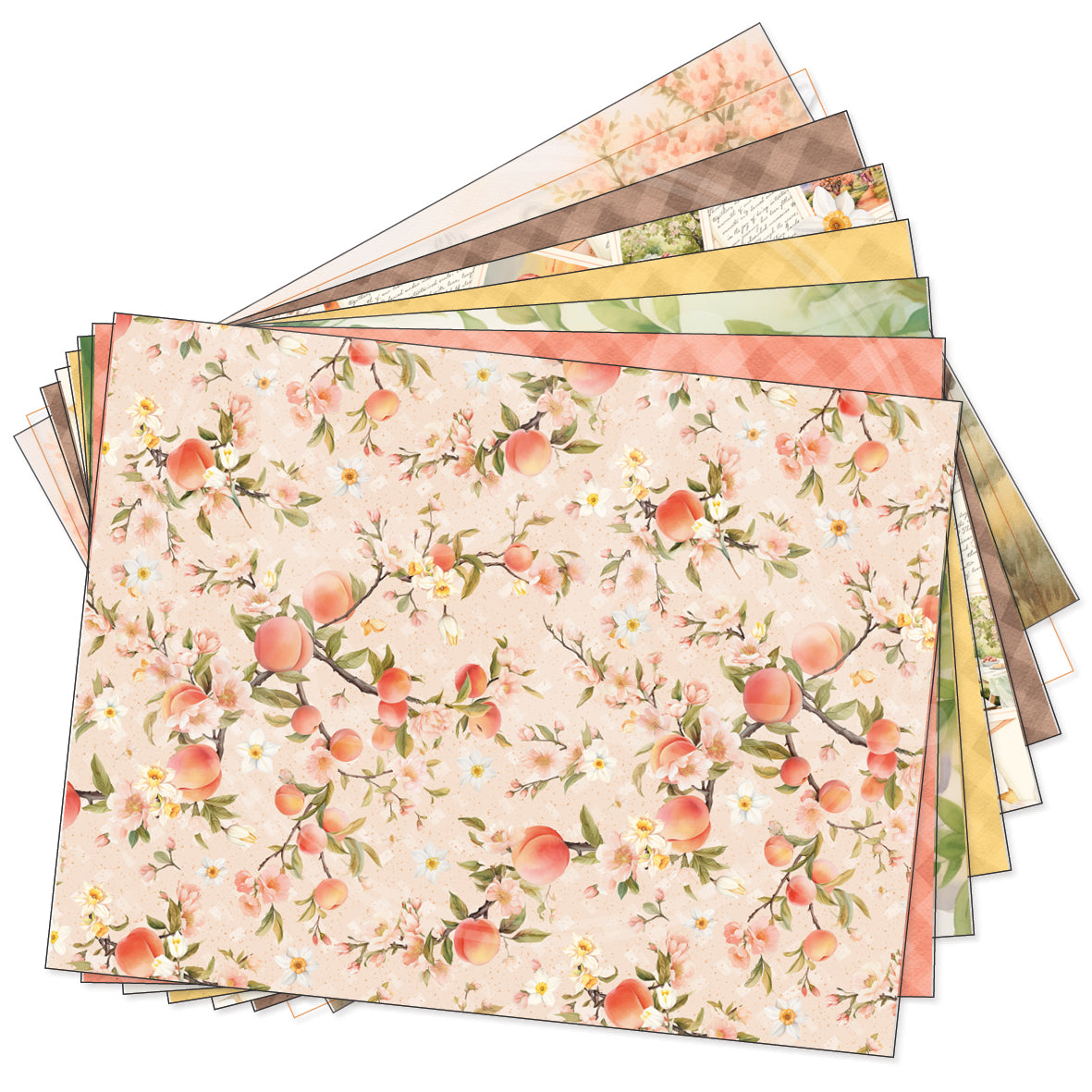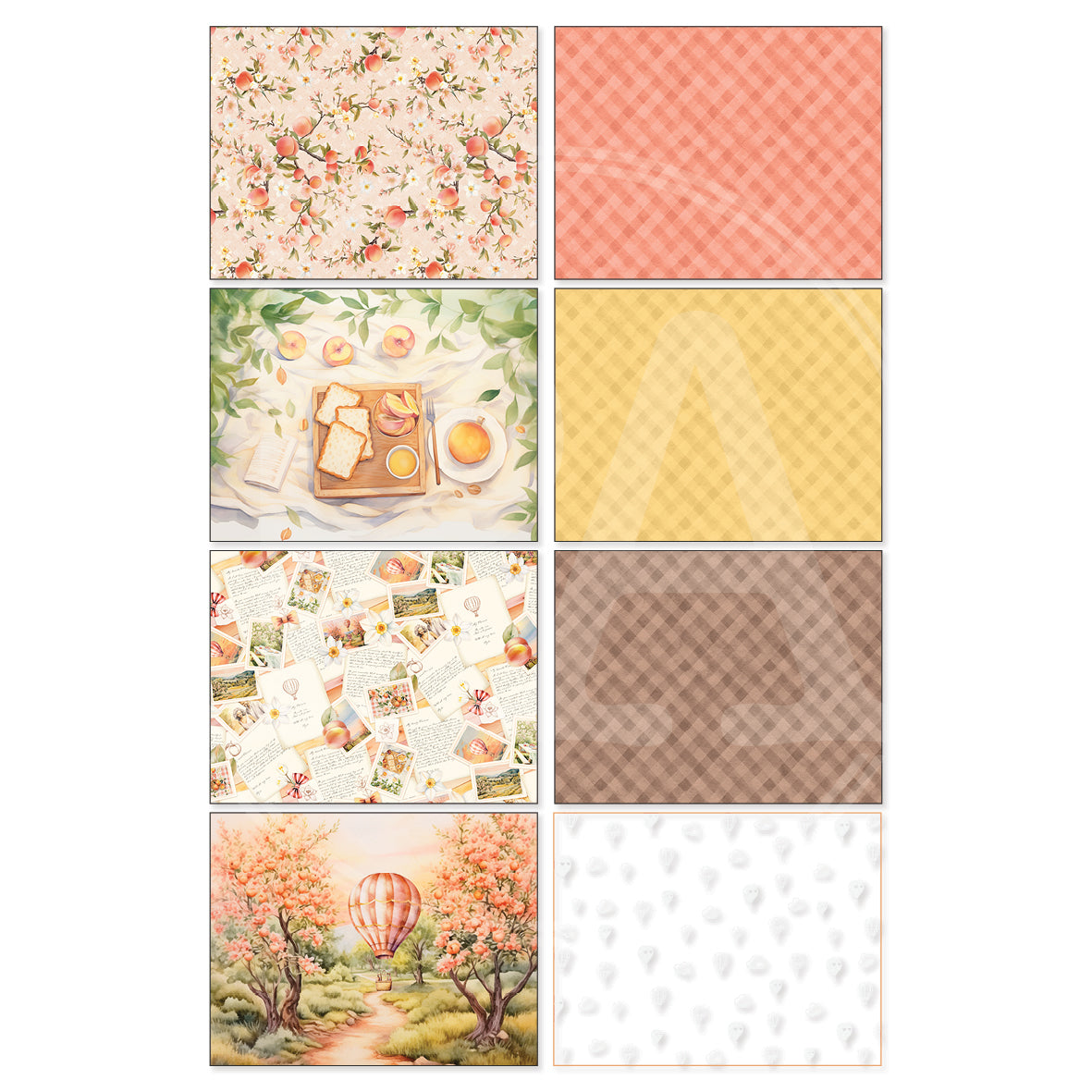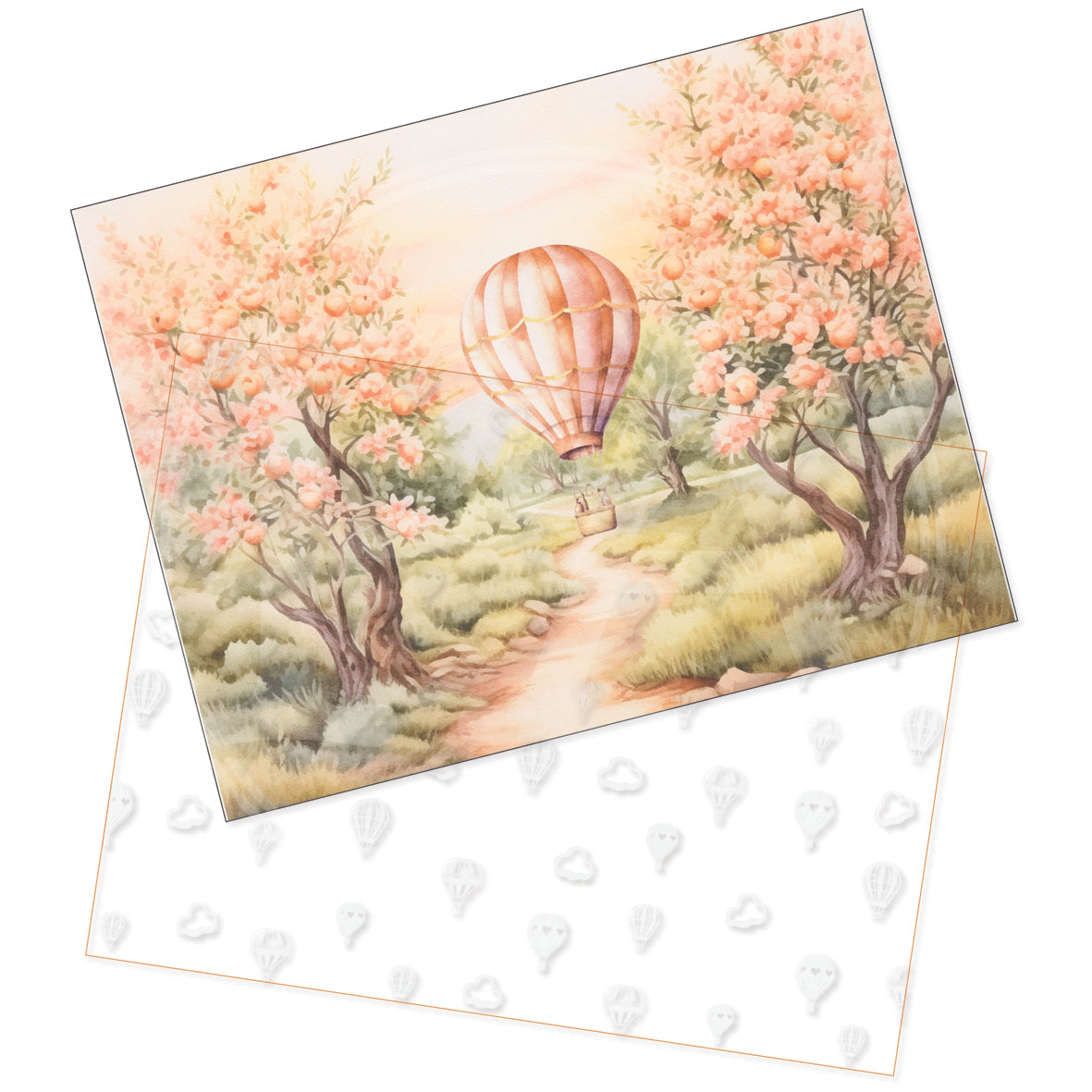 Peach Promenade additional paper pack
🍑 Peach Promenade Additional Paper Pack 📜

Wander through the sunlit orchards of romance with our Peach Promenade Additional Paper Pack! Adorned with luscious peaches, matching florals, and the gentle hues of a Georgian summer, this pack delivers designs separate from the standard kit but beautifully entwined in the passionate Peach Promenade theme.

Within this delightful pack, you'll discover:

🍑 Six Exclusive Papers: Explore two copies each of three mesmerizing designs, each resonating with the elegance of the Peach Promenade theme. These US letter-sized, double-sided sheets are perfect for crafting heartfelt planner spreads, romantic journals, or charming DIY crafts.

📑 Specialty Papers: Delve deeper into the creative realm with an added set of specialty papers - one acetate and one vellum sheet. These elegant extensions mirror those in the standard kit, offering a unique and luxurious texture to every project.

🌸 Peach Promenade Theme: Every page in this collection radiates with our Peach Promenade motif, capturing a landscape where peaches ripen beneath a pastel sky, harmonized with blossoms and set against the warm pinks and serene greens of love's embrace. They're destined to enrich your planning and journaling sessions with a touch of southern charm and grace!

The Peach Promenade Additional Paper Pack is your ticket to a world of love and elegance. Whether expanding your Peach Promenade Planner Kit or merely adding a touch of southern sophistication to your creative endeavours, this pack pledges to bring the essence of a summer romance into your daily musings. Order yours today and embark on your lyrical journaling escapade! 🍑🌼💌

Photos may include other products not included in this listing

Please note that colours may display and print differently due to variations in watercolour tones, displays, and editing.
---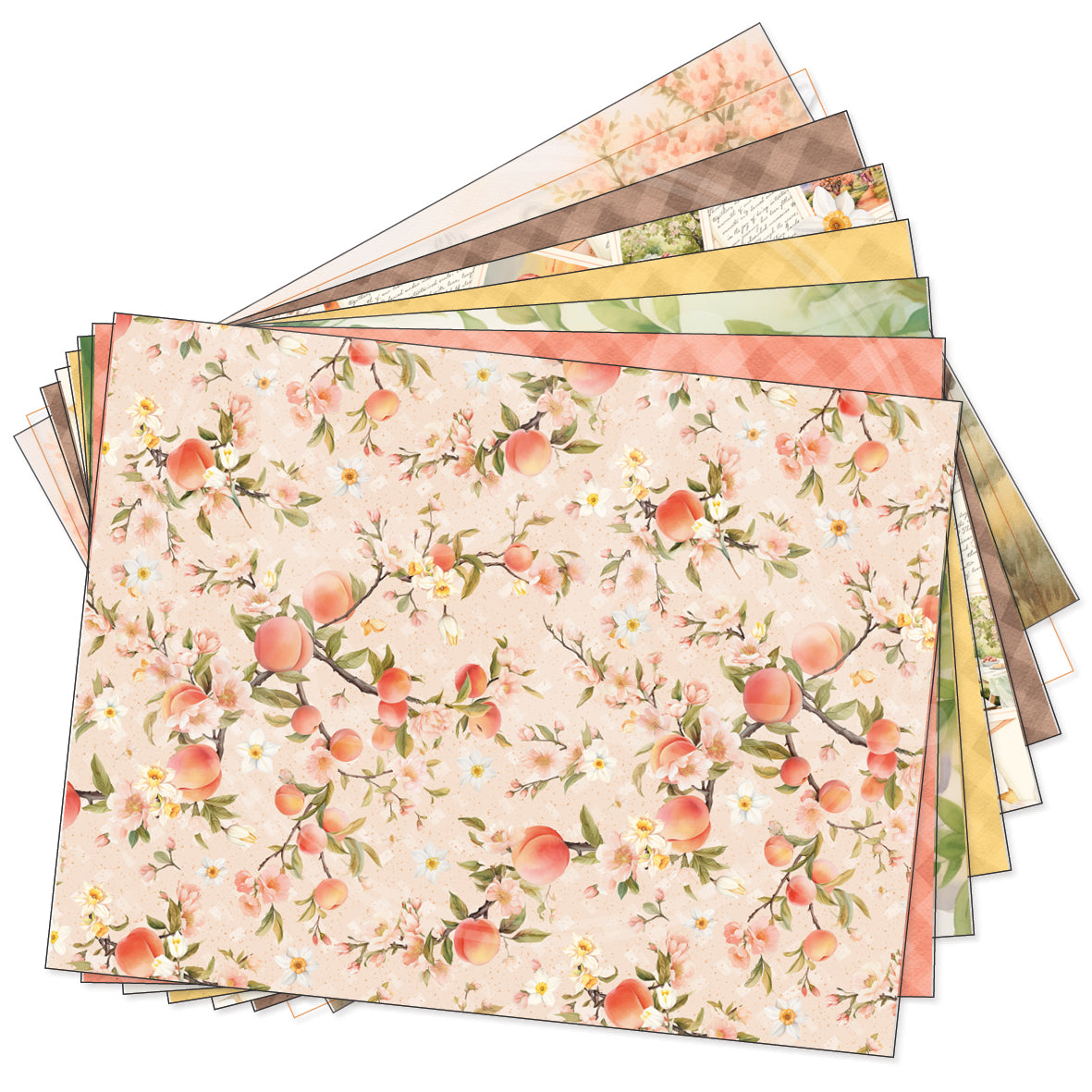 This product has no reviews yet.
This product has no reviews yet.