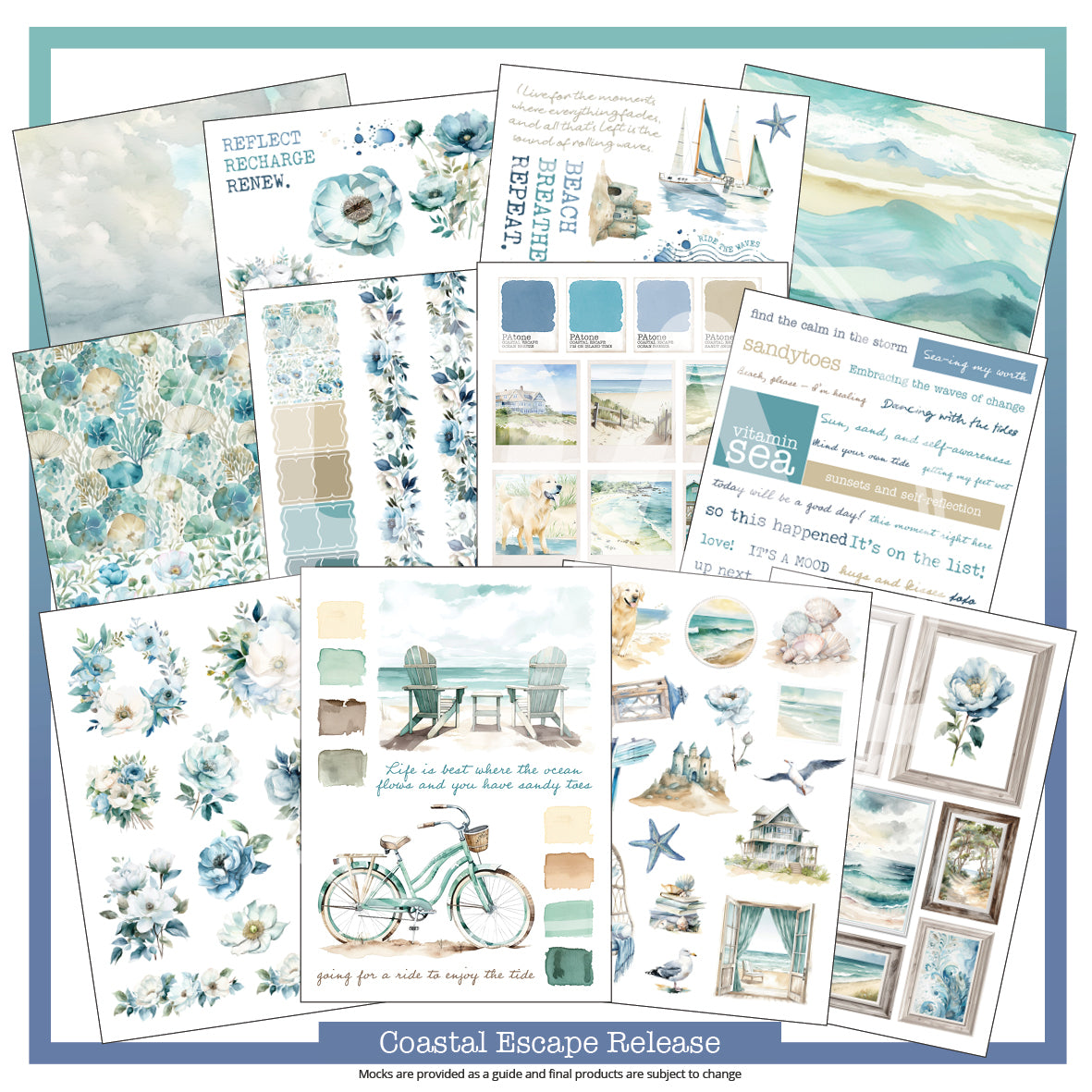 Coastal Escape Journaling Bundle
Unleash your creativity with the Coastal Escape Journaling bundle 🌊🎨

 

Introducing our all-new Coastal Escape Journaling Bundle, specially crafted for those who love to journal, create, and express themselves. Available now at a special introductory price, this exclusive bundle is packed with unique items that can't be found anywhere else. Together, they will elevate your junk journal, creative journaling spreads, or even bullet journal pages to new heights.

The Coastal Escape Journaling Bundle includes:

8 x 5x7 inch washi sticker sheets for endless decorating possibilities
1 x 3x4 inch clear matte sticker sheet for a sleek and subtle touch
2 x A5 printed vellum paper sheets for a luxurious feel and elegant layering
2 x 5x7 inch rub-on sheets for a fun and interactive journaling experience

Key features:

Exclusive and limited edition Coastal Escape themed items

Versatile components for various journaling styles and techniques

High-quality materials for a premium journaling experience

Neatly packed in an elegant box - treat yourself!

Perfect for:

Create stunning and dynamic journaling spreads with the array of stickers and rub-ons
Layer and add depth to your pages with the printed vellum paper sheets
Mix and match the items in the bundle to create a unique and personalised journaling experience
Enjoy the convenience and value of this specially curated bundle, perfect for journaling enthusiasts

The limited edition Coastal Escape Journaling Bundle will be available for pre-order on Friday, 18th April 2023 at 11:00am AEST.

Super early bird pricing will end Friday 5th May 2023 at 11:00am AEST. Early bird pricing will end Friday 12th May 2023 at 11:00am AEST.

All images shown are indicative only - there may be slight variations to colour and design size.

Preordered items are expected to ship around June 15th, 2023. Every effort is being made to meet our expected timeline!

 



---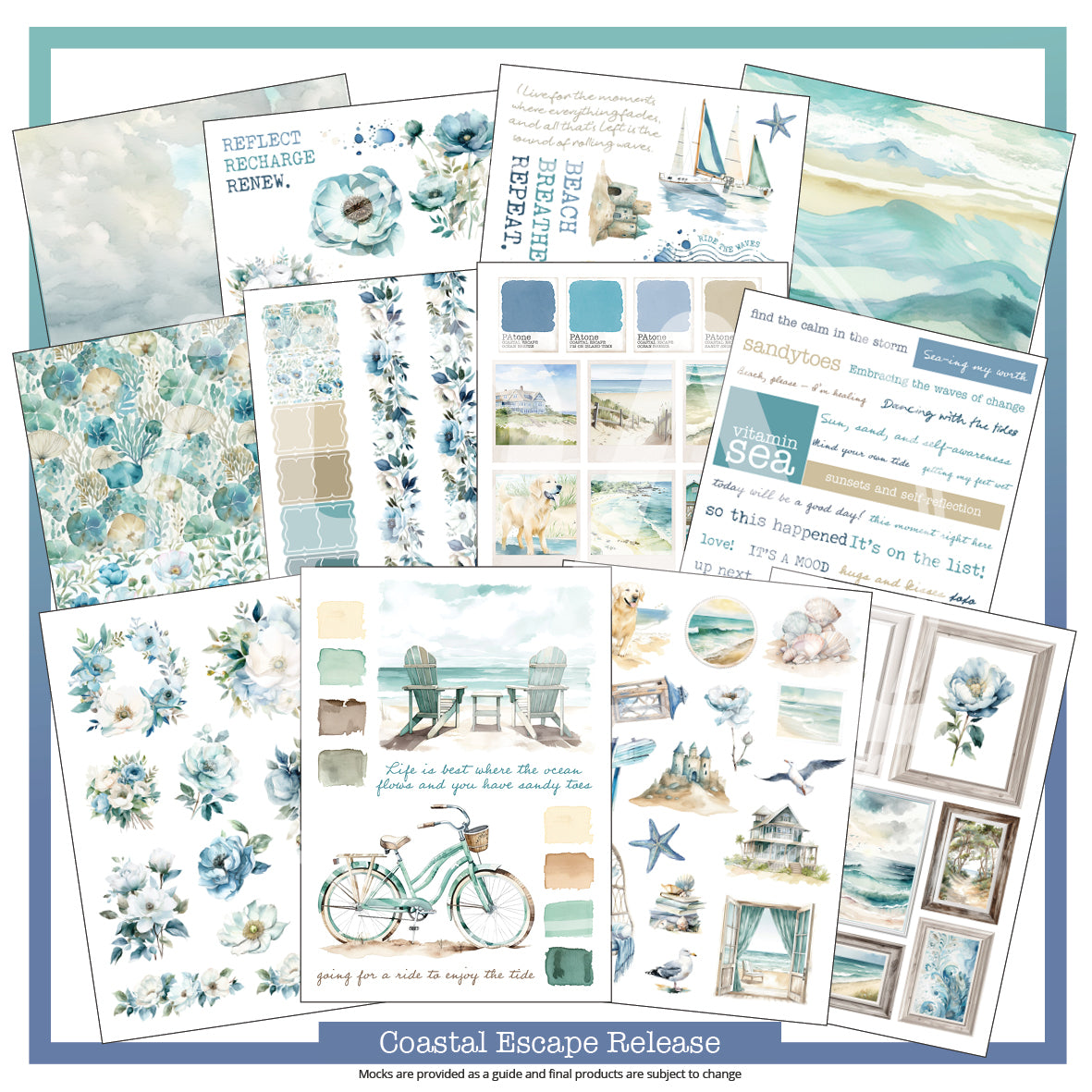 This product has no reviews yet.
This product has no reviews yet.