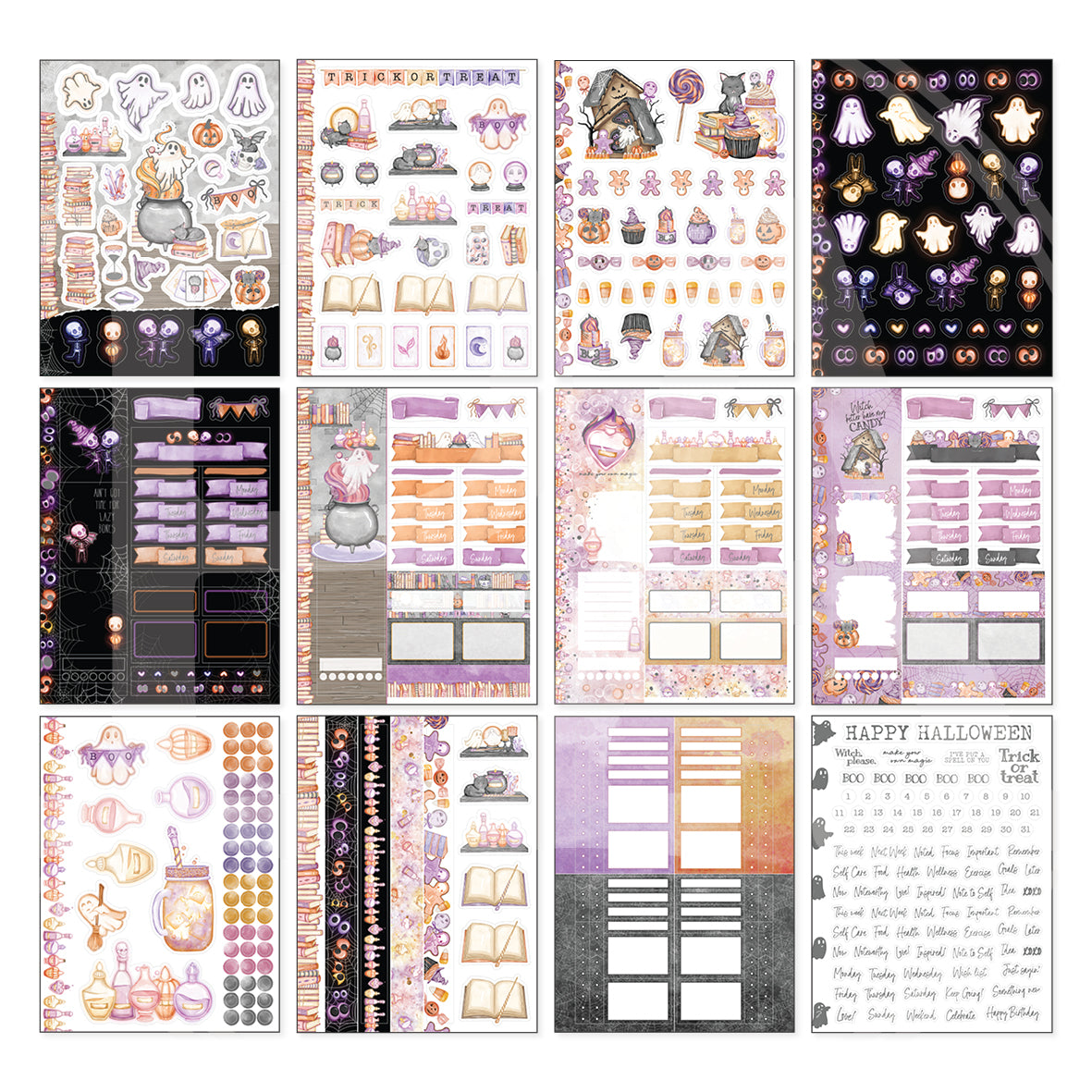 Halloween 2022 Planner Sticker Book
There's no other way to say this than we just stinkin' love Halloween. I mean, costumes, candy, another excuse to rewatch 'Hocus Pocus', and just all round good times with your neighbours as you all celebrate the season is something we can all get excited about ;)

Bring the festive season to your planner with our very first set of Halloween stickers! Featuring 12 pages of glorious hand drawn watercolour artwork, and a few blackout pages for some extra effect this season. We're beside ourselves with excitement!

The limited edition Halloween 2022 Deco & Functional Planner Sticker Book will be available for pre-order on Friday, 15th July 2022 at 11:00am AEST.

Super early bird pricing will end Sunday 17th July 2022 at 11:00am AEST. Early bird pricing will end Wednesday 20th July 2022 at 11:00am AEST.

All images shown are indicative only - there may be slight variations to colour and design size.

Preordered items are expected to ship around September 1, 2022. If 2022 has taught us anything, it is that there may be delays outside of our control on these items, due to supply chain, covid related lockdowns and so on. Every effort is being made to meet our expected timeline!

All items in your order will ship together - so if you've purchased other items, please be aware that they'll ship once the preorder items are available.

Current subscribers will receive an AUD$3 discount on the sticker book (even if purchased as a bundle).
---
This product is rated 5.0 of 5.0 stars.
It has received 3 reviews.
This product is rated 5.0 of 5.0 stars.
It has received 3 reviews.